Welcome to USFQ's Literature Department.
The Literature Department seeks to promote literary appreciation and criticism through a wide variety of courses offered, which can be taken by all USFQ students. The department offers literature courses in Spanish and English, from Ecuadorian and Latin American literature to global literature. Thus, the department promotes the introduction of students in the field of studies and literary theory, especially those inclined towards reading, to the history of discourse and writing as an expressive medium.
The department also offers a sub-specialization in literature.
Courses
World Literature
Literary Theory and Criticism
Hispanic-American Stories
Afro-Latinx Literature
Brazilian Literature
Hispanic-American Literature
Hispanic-American Poetry
Ecuadorian Stories
Ecuadorian Oral Literature
Ecuadorian Novel
Ecuadorian Poetry
Science Fiction
Latin-American Literature and Film
Children and Youth Literature
Literature and Vampires
Fantasy Stories
Feminine Literature
Literature and Gender
The Latin-American Boom
19th Century Female Writers and Press
Colonial Literature
Indigenous Literature
Don Quixote
Spanish Golden Age
Hispanic-American Novel
Postmodern Literature
Political Repression-Literature
Advanced Themes
LGBT Literature
The Art of Poetry
Children's Literature
African American Literature
Intro to U.S. Literature
Intro to British Literature
Spies and Espionage
Tolkien, Rowling, and Martin
The Short Story
Victorian Literature
Literature and Ecology
Postcolonial Literature
Representing Medicine & Science
Shakespeare
Topics in Science Fiction
The Films of Alfred Hitchcock
Projects
USFQ Independent Book Fair - FLI USFQ
The FLI USFQ is the project of bonding with the society of the Literature Department. It seeks to promote the independent and university publishing production of our country among students and inhabitants of the Tumbaco Valley and the general public, opening a space for exchange for national and international bookstores, publishers, and authors.
The FLI USFQ activities are:
The Independent Book Fair that takes place the first week of October of each year and consists of the sale of books from 11:00 am to 5:00 pm, in art exhibitions, recitals, and dialogue tables between the actors of the literary and cultural scene.
Recitals that take place throughout the school year in bookstores, cultural centers, and spaces dedicated to art and culture in general.
Conversations that take place throughout the school year in bookstores, cultural centers, and spaces dedicated to art and culture in general.
Coordinator: María Auxiliadora Balladares, maballadares@usfq.edu.ec
Website: Independent Book Fair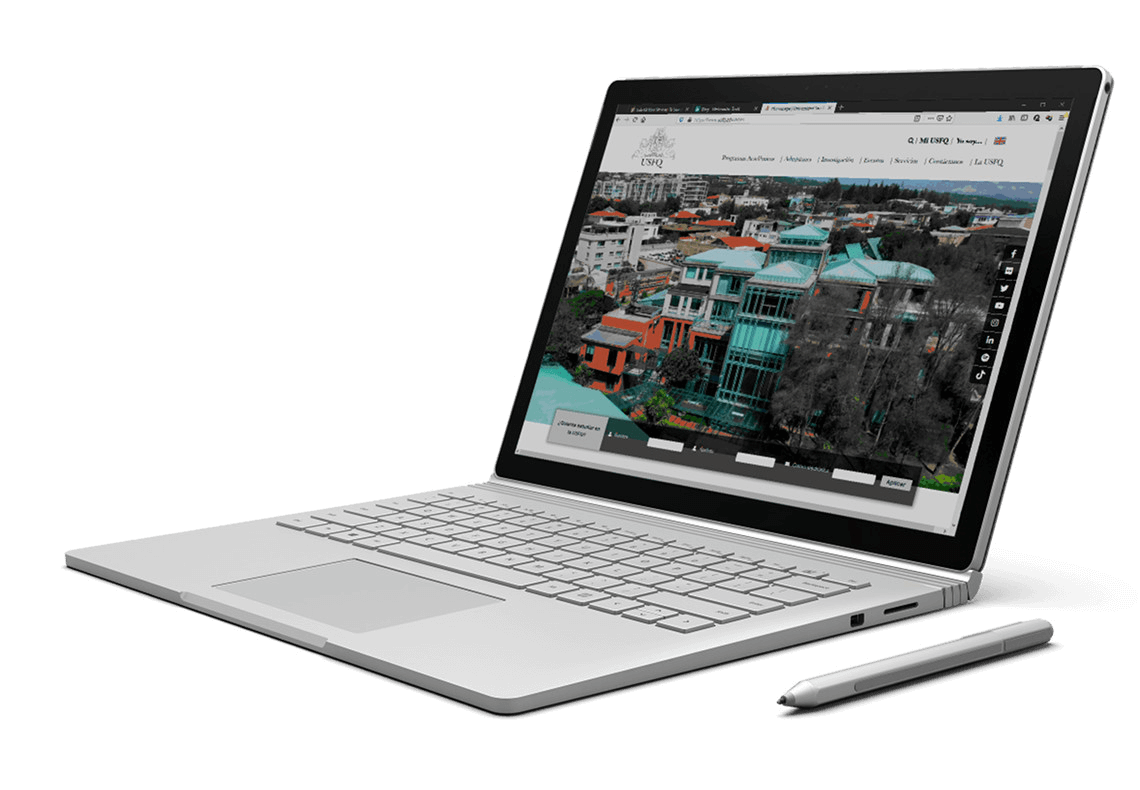 Contact
Liberal Arts Coordinator
Professor
Director of the Master's Degree in Teaching English as a Second Language
Vice Dean of Undergraduate Studies and Academic Affairs