Degree
Master in Clinical Psychology, Major in Mental Health for Children, Adults and Family
Duration
2 years (6 ordinary periods)
Teaching Mode
In-person classes
Full time.
Schedule
Sessions or meetings:
Monday through Thursday from 4:00 p.m. to 8:00 p.m.
Approval
Approved April 18th, 2018
CES Updated Approval: RPC-SO-21-No.448-2020, September 23, 2020.
Total Cost
$13,999.99
Enrolment Fee: $1,272.72
Tuition: $12,727.27
Application Examination Dates
The opening of a new cohort for a program is determined by the enrollment of a minimum number of students. If this minimum is not reached, the refund process for the amounts paid will be executed and the student status reverted.
Includes training with online education tools: USFQ D2L Virtual Platform.
Specific Institutional Cooperation Agreement between USFQ and the Medical Systems of USFQ, S.A.
Description
The general objective of the Master's Program in Clinical Psychology with a focus on Mental Health for Children, Adults, and Families of the Universidad de San Francisco de Quito, is to train clinical psychologists who specialize in the design, application and dissemination of research projects, and the use of techniques empirically based therapeutics; in order to transfer the application of research to professional practice, in order to generate a direct and positive impact on the mental health of the Ecuadorian population or other populations of interest; and finally, study and face problems related to clinical psychology, and generate effective solutions.
The study areas of the program are concentrated within the following lines of research: Neuroscience and Cognition; Psychology for Health and Well-being; Social and Cultural Psychology; and Family and Development, thus contributing to the mental health of children, adults and families.
Applicant's Profile
This program is designed for professionals who have a degree in Psychology or Clinical Psychology. Applicants must be people with an intellectual concern for scientific knowledge and evidence of their investigative skills, such as reading academic texts, managing academic writing, working with research software packages, managing files and databases, and field work through publications or proven experience in research assistance activities or own production.
Applicants must be able to work with high academic demands to meet the expectations of the institution and the professors. They must be able to strike a balance between independent work, teamwork, and seeking support to consult with supervisors when appropriate. Additionally, applicants must have maturity and emotional stability, as well as interpersonal skills that allow them to deal with patients and create an effective therapeutic relationship. Finally, applicants must be honest, flexible, disciplined, cooperative, and understanding people who can work productively and efficiently. Part of these requirements are determined based on an interview.
Professional field
The professionals who complete this master's program will be trained to identify, investigate, and treat problems associated with mental health; integrating ethical principles with clinical practice. They will be able to apply research techniques, methodological skills and technological tools in the study and solution of problems of scientific understanding and / or application within psychology. Professionals will be trained to search, analyze, integrate, synthesize and criticize scientific knowledge from multiple sources in the field of psychology. In addition, participants will be able to design and develop a research plan and generate research of a level of complexity that allows publication in academic journals. They will also be able to generate psychological evaluation instruments from the research, and design treatment plans for patients based on psychological evaluations.
The graduate of the master's program will have a deep knowledge of the research methods applied to current clinical psychology, including: neuropsychology, psychopharmacology, psychological evaluations, psychopathology and psychotherapy, among others.
Advantages
The professionals who graduate from this program will be trained with strong theoretical and practical bases and will be able to distinguish between the main methods and types of research applied to Clinical Psychology; They will be able to identify problems or situations that require investigation, explain their relevance, define a methodology to investigate them, and recommend an effective intervention and treatment to solve them.
Professionals will be trained to recognize ethical implications in scientific research and in psychotherapeutic practice; identifying priorities and the need for supervision in clinical cases, to guarantee patient safety. In addition, they will be able to identify the clinical formulation and appropriate therapeutic techniques for cases that require psychotherapeutic intervention.
The program promotes the manifestation of scientific and professional honesty; encourages participants to take responsibility for their own professional conduct and actively seek supervision when appropriate. Furthermore, it encourages professionals to evaluate phenomena of interest for research without bias or conflict of interest, appreciating and applying ethical foundations for scientific research and psychological practice.
Graduate professionals will be called to integrate and adopt ethical values ​​and principles of professional practice from the Association of Psychologists of the USA. and Code of Conduct of the San Francisco de Quito University. On the other hand, the program gives value to diversity and promotes multicultural aspects of research and Clinical psychology; Professionals will be able to respect and understand cultural, ethnic, racial and individual differences. Likewise, the program incorporates students from different regions of the country, with different academic backgrounds, of diverse racial and ethnic origin, etc., to enrich the learning and knowledge of students by being exposed to different perspectives and beliefs. Finally, the program seeks to share and instill knowledge and psychological help to the community, through research and the provision of psychological services.
Requirements
Basic requirements:
Bachelor's degrees issued by an accredited university in the country and registered with SENESCYT in: Psychology or Clinical Psychology. In the case of Bachelor's degrees obtained abroad, they must be apostilled or legalized by Consular means. The University will verify that the degree corresponds to the third level, in accordance with the current Academic Regime Regulations.
Demonstrate proficiency in the English language equivalent to B1 of the Common European Framework.
Copy of identity card or passport.
Degree certificate with grade average.
Official transcript with grades.
A printed copy of degree registration at SENESCYT .
Pass the USFQ postgraduate admission exam. To do so, refer to the admissions process at: http://www.usfq.edu.ec/admisiones/admisiones_posgrado
Specific requirements:
Three (3) letters of recommendation (academic and professional).
Have obtained a general average of 3.2 / 4.00 during their Bachelor's degree program. Students with averages of 3.0 will be considered if they meet the other requirements and when other aspects of their application are considered exceptional.
Submit a research proposal (projects submitted for a Bachelor's degree will not be accepted) or a certification of research experience. The research proposal must deal with a topic in mental health, whether theoretical or empirical; The certification of investigative experience must prove the contribution of the applicant in investigative assistance activities which can be issued by the institution or organization for which the applicant carried out research work, or if he/she will appear as the author or co-author of published or disseminated research work.
Finally, personal interview with the Graduate Program's Admissions Committee.
Financing and scholarships
The value of the program is $14,000, the following methods of payment are accepted:
Payments: Cash, check, student loan and credit card. For this last payment method, please take into account the following: payments with Grupo Pichincha, and Grupo Guayaquil cards can be deferred to 3, 6, and 9 months without interest; however, if the total value of the program is paid entirely, your payment may defer up to 12 months no interest. More information about credit card payments at the following link: http://www.usfq.edu.ec/programas_academicos/posgrado/Paginas/aranceles.aspx
Payments for academic periods: The total of the graduate program can be paid in 6 (six) equal payments, the dates of which will coincide with the beginning of each academic period.
More information on this can be found in the academic calendar of your graduate program.
50/50 payment: Pay $7,000 at the beginning of the program and the remaining $7,000 at the beginning of the second year.
Monthly payment plans: In the event that the applicant does not have credit cards, checks will be accepted as monthly payment methods.
For more information, go to the Financial Assistance Offices. More information on Financial Assistance at: http: //www.usfq.edu.ec/programas_academicos/posgrado/Paginas/asistenciafinanciera.aspx
USFQ Alumni have a 10% discount.
Scholarships:
According to the Scholarship Regulations of the graduate program, one (1) full scholarship will be awarded for each cohort of students, which may be divided into the following categories:
Partial Scholarship for Academic Achievement: For the applicant who shows academic excellence during the admission process and the first semester of studies of the graduate program.
Partial scholarship for financial need: For the applicant who expresses the need to access this scholarship and submit all the necessary supporting documents during the application.
Partial scholarship for financial need and academic performance: For the applicant who meets the requirements and items 1 and 2, and submit all necessary supporting documents during the application.
The total amount of the partial Scholarships will be divided every six months and can be applied retroactively to the costs of the first semester.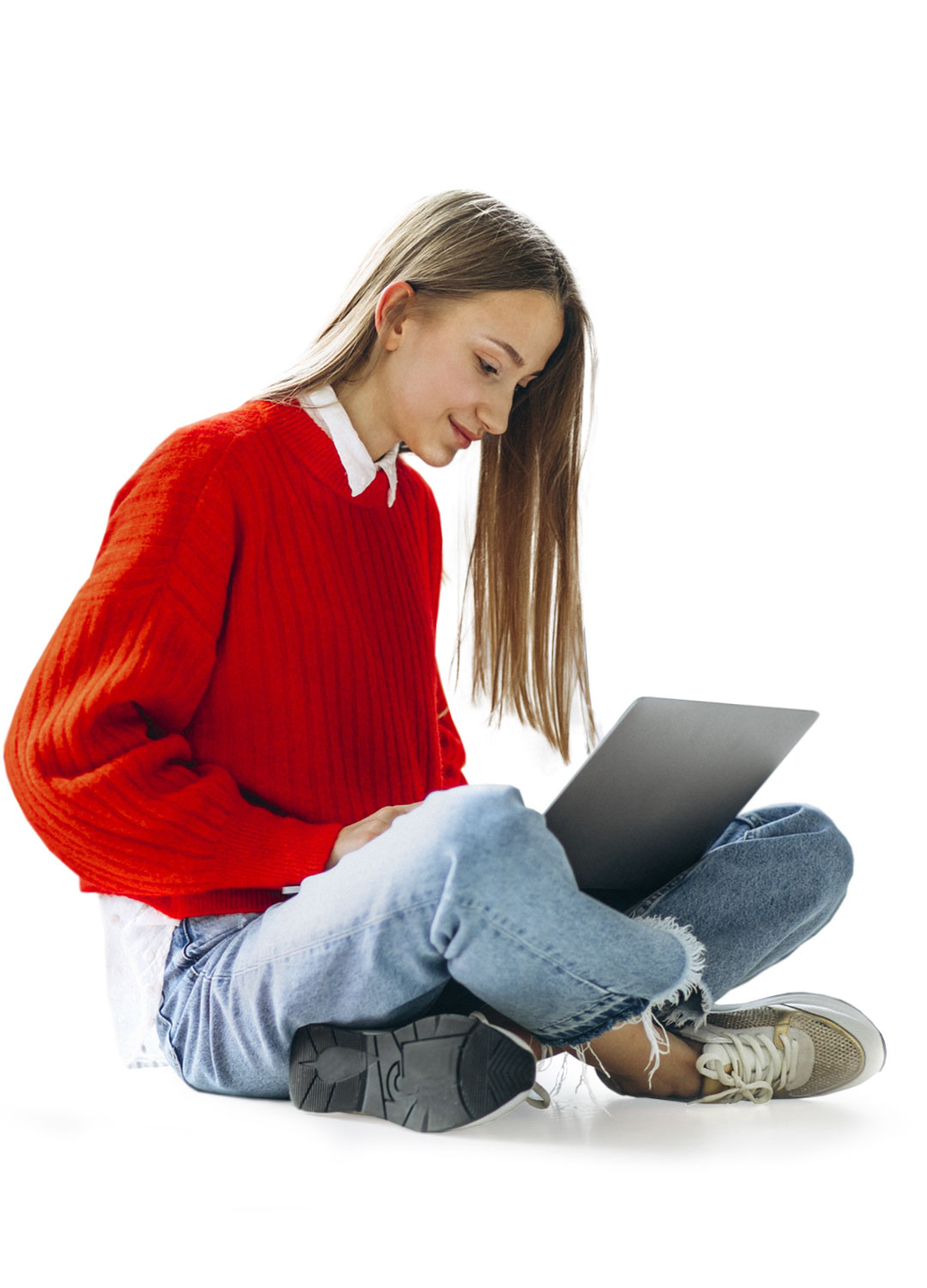 Contact
Professor
Supervisor
Director of Master's in Psychology
Director Admissions Counselor