About us
The GEOcentro is the space for geographic and spatial research of UNIGIS at the USFQ. It has a modern laboratory for Geographical Information Systems (GIS), ideal for the development of seminars, extension courses, as well as academic and working days with the community, among other key activities of the UNIGIS Program. At the same time, it includes an important library for the consultation of geo-referenced information by researchers, academics, and students, who advance with specialized studies and thesis projects.
Additionally, the GEOcentro is the stage for the offer of chairs of Geographical Information Systems, a fundamental part of the UNIGIS study plans. It is the coordination site for public and community management initiatives, such as the AmazonGISnet network and the GEOciudadano platform, led by professors and researchers from the UNIGIS Latin America community.
The GEOcentro research application areas have included:
Geography and Strategic Planning of Communities.
Geography and Territorial Planning.
Geology and Natural Risks.
Civil Engineering and Works Planning.
Ecology and Natural Resources Management.
Rural Planning and Tourism. Spatial Databases, IDES.
Geo computing.
Public health.
Research Interests
The GEOcentro is dedicated to applied research using geographic tools that allow a wide range of work in conjunction with the natural and social sciences. The combined approach of Physical and Human Geography has enabled projects ranging from training of technicians to the development of land use plans and web applications as support systems for decision-making. All this places the center as a leader in geographic research supported by collaborators linked to the international UNIGIS network.
Mission
Develop applied research projects in both public and community land management, together with the training of technicians in geographic tools that allow them to generate quality geo-reference information and ultimately make informed decisions. The GEOcentro seeks to generate and promote applied research in Geography both in Ecuador and in Latin America.
Vision
The GEOcentro has the vision of being the setting for geographic and spatial research of national and regional recognition; to be a source of reference and generation of spatial information; to constitute the space for training and coordination of public and community management initiatives.
Research
CTIs ECORAE project
Preparation of Indigenous Territorial Circumscriptions (CTIs) of the 10 Amazon nationalities of Ecuador with their respective life plans-land use, legal status on the figure of territorial administration.
SIG CODEMPE
'Survey of georeferenced information on Life Plans for Indigenous Peoples and Nationalities and the Development and Implementation of the National System of Georeferenced Information on Indigenous Peoples of Ecuador SIG-CODENPE.
Taisha Township
Formulation of the Development Plan and Land Management of the Taisha canton of the Province of Morona Santiago, Ecuador.
Metroférico System for Quito and the Valley of Tumbaco
A study that proposes an alternative to existing public transport systems, the Metroférico System seeks to achieve optimal decongestion and distribution of road trips.
Project Design and Elaboration of the Georeferenced Management Model of a System of Protected Areas of the Cultural Heritage of Ecuador
Design and implementation of the classification and categorization process by a new model of spatial indicators, through the creation of thematic and typological maps.
AmazonGISnet
Coordination, training, and technical support of the Geo-information User Network in the Amazon for indigenous nationalities and their applications in territorial management and development of life plans. Additionally, work is being done on the development and application of Participatory Technology Systems and Platforms for urban and regional planning. http://amazongisnet.blogspot.com/
Participatory Zoning Project Proposal AIER (Special Recovery Intervention Area) of Ilaló
The interest of some of the inhabitants and local institutions who wish to join efforts to properly manage the Ilaló in order to recover its natural condition and improve the quality of life of its inhabitants. This project includes the use of the GEOciudadano tool for its inhabitants.
Resources
Hardware
The GEOcentro has a modern laboratory, which is equipped with 15 MSI computers, with Intel® Core ™ i7 / Windows 8.1 processors and 8 GB RAM.
Software
Each one of our computers is equipped with all the necessary software for Geographic Information Systems so that our GEOcomunidad can carry out its research and training. Programs such as:
ArcGIS 10.2.2
ArcGIS Explorer
ERDAS 2013
IDRISI Selva
Google Earth
gvGIS
QGIS
Community Outreach
The GEOcentro in each of its development and applied research projects creates a direct link with the community. To quote some examples we can mention:
GEOciudadano
It is an interactive platform to collectively and constructively propose solutions for the intelligent development of living spaces in our neighborhoods and communities. The GEOciudadano allows us to exchange information with relevance to topics that interest us about specific places. The platform provides a virtual space with tools and structure to communicate quickly, between inhabitants and actors with different functions and roles, based on a proposal.
GEOComunidad Galapagos 
Throughout the past decades, the Galapagos Islands faced a considerable increase in human activities (i.e. tourism, population growth and migration, exploitation of natural resources such as fishing and agriculture) that have resulted in increased pressure on the spaces of life of the islands. Therefore, there is an urgent need to develop new concepts of collaboration between public institutions, the private sector and, above all, the population, in order to meet the development and conservation challenges of the Galapagos.
http://geogalapagos.blogspot.com/
Graduate Degree UNIGIS
The Master's in UNIGIS Geographical Information (GIS) is designed to establish a strong base of basic GIS knowledge, to then deepen and apply this acquired knowledge. It emphasizes academic work, in the context of preparing the master's thesis, in coordination with the respective committee chosen within the faculty, both in Latin America and in Europe. It aims to generate leaders of projects, institutions, organizations and companies, among others, within the fields of work occupied by UNIGIS graduates to date.
Minor in GIS
Subspecialization in Geographic Information Systems
This subspecialization offers students the opportunity to gain multidisciplinary knowledge related to Geographic Information Systems (GIS). Students will receive courses with a theoretical-practical perspective, and will have classes with an emphasis on laboratory activities and application of GIS tools.
Students in the following USFQ programs may choose this subspecialization: Architecture, Tourism, Economics, Marketing, Environmental Administration, Biology, Environmental Communication, Systems Engineering, Agribusiness Engineering, Environmental Engineering, Civil Engineering, and College careers of Health Sciences. Students who wish to pursue this subspecialization must pass the following courses:
Mandatory Courses:
Introduction and general applications of GIS.
Data Acquisition and Structuring in Spatial Databases.
Cartography and Spatial Analysis.
GIS and Remote Sensing.
Community Courses
CALENDAR
PRE-REGISTRATION
The GEOcentro has a wide range of courses in Geographic Information Systems (GIS), both basic and advanced, and generally applied to different professional branches. These courses are open to the general community, thus facilitating a virtual and practical face-to-face training model for professionals, students and technicians seeking to expand and deepen their knowledge and skills in GIS.
Our course catalog contains mostly short courses, between 20 and 24 hours, which are taught by a select group of specialists who are part of our professional team.
In the catalog you can find a brief description of the courses, then you can review the dates on the calendar, and finally fill out the pre-registration form showing your interest in one or more courses. For more information on courses, dates and costs write to: geocentro@usfq.edu.ec.
Course Catalog
GIS Basic
GIS 1: Introduction, general applications, and basic functionalities
The notions about Geographic Information Systems and cartography are very important to start working with variables of a spatial nature. This course seeks to familiarize students with the knowledge of the fundamentals of GIS, cartographic, and basic geodesics, such as reference systems and different types of cartographic projections. Subsequently, the different ways in which a map can be viewed are analyzed and practical skills are generated in the design of maps. Students are also trained to handle cartographic information in fieldwork.
Pre-enroll
GIS 2: Advanced GIS functionalities
This course introduces the concepts and advanced functionalities to work with the GIS tools, through a fluid and technical management of its components. Learners will be instructed in the use of GIS tools used in spatial data editing and spatial analysis functions.
Pre-enroll
GIS 3: Spatial analysis and modeling with GIS
Spatial analysis is one of the fundamental and core aspects of GIS, which includes methods to modify or transform data. Data analysis enables the extraction of new information embedded in a dataset, therefore, it means the extraction of new and useful information from data that is located in space. Spatial analysis allows understanding through its tools the spatial understanding, modeling, and analysis based on rasters. You can generate new information from existing data, analyze spatial relationships, build spatial models, and perform complex operations with rasters. The objective of this course is to know the functionality of graphical modeling of analysis processes (Model Builder), surface analysis, and interpolation.
Pre-enroll
Advanced GIS
Spatial database and GIS
Databases have been the essence of GIS, from its evolution that provided the possibility of storing thematic information related to spatial objects to the internal management of both topology and geometry. A database management system makes the study and mastery of the actions that allow managing the database with spatial entities very important and even decisive for an organization. Therefore, this course seeks to have a first approach to the characteristics of a relational DBMS with the handling of spatial data through techniques for storing spatial information and querying data using the SQL language.
Pre-enroll
WebGIS
The WebGIS with ArcGIS Online course will allow users to learn about and apply the benefits of an ArcGIS Online organizational account.
The course begins with publishing services to ArcGIS Online and delves into administration tasks related to user management, including creating maps and web applications and configuring them.
The course has an eminently practical orientation, proposing exercises and practical cases to the assistant that simulate everyday work situations
Pre-enroll
Network Analysis
Network analysis focuses on the relationships generated by the geographical characteristics of linear infrastructures (eg, roads, aqueducts, pipelines, etc.); among other things, network analysis allows us to study accessibility, origin-destination matrices, infrastructure management and service areas for community facilities. These methods can be combined to estimate, for example, the number of people on a 5-minute walk from a bus stop, determine the service area of ​​a bus stop, and overlay it with a population density map, among others. The principles of the methods and associated data will be discussed and analyzed in this course. A practical task will be carried out to consolidate the theoretical concepts, and integrate them with related analytical techniques. The main objective of this course is to provide a series of techniques that allow, through the use of analysis tools, the study of the properties of networks and the formulation of viable solutions to mobility and transport situations with practical examples in urban networks.
Pre-enroll
Spatial Analysis with PostGIS
The PostGIS course introduces knowledge about the evolution of DBMS Databases that allow managing spatial data, topologies, and relationships. Analysts have another set of tools that provide the possibility of making analyzes through not only a GIS but a DBMS. This course aims to know the possibilities offered by a DBMS, in the management and consultation of data through spatial analysis techniques that allow understanding and inferring a specific spatial phenomenon
GEOStatistics
This course offers the student the knowledge of geostatistical techniques, starting from the review of statistics, as a fundamental discipline in data analysis, linking this knowledge with spatial data analysis and showing different ways of performing statistical analysis from a spatial perspective. The conceptual bases of spatial and geostatistical statistics will be studied, as well as training in the use of free computer tools that provide a wide range of capabilities and possibilities with which the student will be able to carry out a statistical quantitative territorial analysis.
Pre-enroll
Geodatabase modeling
The Geodatabase Modeling course is focused on learning the good practices and particularities related to the design of a geographic database or Geodatabase.
Initially, the design and modeling process of Geodatabases is framed within the broad vision of the implementation of a Geographic Information System. Next, the advantages of the different options that allow modeling both tabular and spatial behavior are analyzed in detail. Finally, strategies and tools are reviewed to streamline the process of creating the Geodatabase as the final product of design and modeling.
Pre-enroll
Geodatabase Administration
The course is aimed at database administrators, geodatabase administrators and advanced ArcGIS users so that they are familiar with the particularities of geographic databases stored with ArcSDE technology in the RDBMS.
The course considers the complete cycle from the creation of the Geodatabase in the database to considerations related to its performance during daily use; going through user management, roles and permissions, spatial data types, data loading, and edition with versioning among other topics.
Pre-enroll
GIS Applied
Territorial planning and GIS
This course allows the student to establish links between GIS tools and community social reality in the framework of territorial development, conceiving GIS not only as isolated technological tools but also as tools that help social actors to make decisions. decisions, as managers of their own living spaces and the community spaces that surround them. The objective of the course is to present the proper use of GIS tools, as a fundamental part of the analysis and proposals in the methodological processes for preparing Land Use Plans (PDOT) to improve their management.
Pre-enroll
Community services and GIS
This course deepens the use of geo technologies and their application concepts specifically in the field of communal services as an instrument to support the processes of inventorying, analyzing, modeling, and visualizing spatially/contextually, information on the provision of electricity, telecommunications, systems of water and drain. Discussions of application cases in the technical sections of infrastructure, customer administration, and logistics for efficient and sustainable use and care for the community. This combined with practical tasks that will enrich learning within this module.
Pre-enroll
Public health and GIS
This course allows the student to develop and promote the use of GIS in various fields of application in solving public health problems under a multi-criteria spatial analysis and construction approach. Concomitant with these activities, the course allows for strengthening the methodological approaches for calculating health indicators in the territories in order to identify priority territories for the intervention. In addition, this course encourages the application of open-source software in the presentation of information through Epidemiological or Public Health Atlases.
Pre-enroll
Agriculture and GIS
The GIS applied to agriculture allows guiding planning and farms, so this course seeks to guide the student in the ability to use GIS for planning in agriculture, natural resource management, and decision-making. Therefore, one of the objectives of this course is to present the proper use of GIS tools, as a fundamental part for the acquisition of information, analysis, modeling, and agricultural planning.
Pre-enroll
GIS and Environmental Management
This course allows us to focus on the use of GIS tools in processes of control to environmental monitoring, as well as to create scenarios for the location of undesirable infrastructure that affects the environment. The objectives of the course are to use the GIS tools to apply to real environmental monitoring problems, in accordance with current environmental regulations and to create analysis scenarios through multi-criteria evaluation for environmental conservation projects.
Pre-enroll
GIS, Risk and disasters
This course aims to make GIS a tool not only for academics and consultants working on threat analysis, vulnerability assessment, and risk estimation but also for those decision-makers charged with formulating prevention and mitigation policies. , develop preparedness activities, command emergency response, and manage recovery after disasters.
Pre-enroll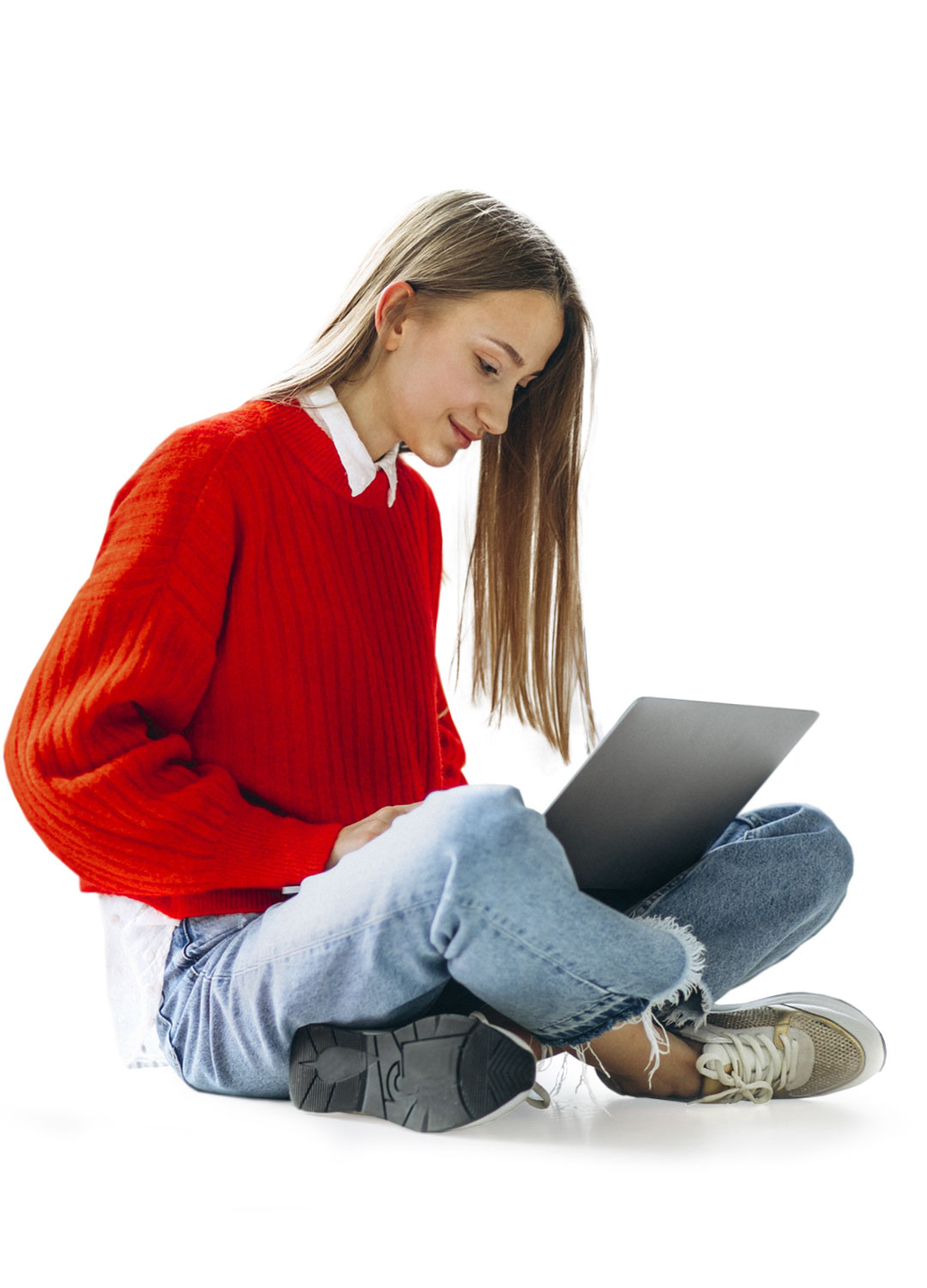 Contact
Professor
GEOcentro Coordinator