This program seeks the elimination of physical, attitudinal, social, and communicational barriers faced by students with disabilities in order to achieve their inclusion and the full exercise of their rights. Additionally, it seeks to adequately monitor students with disabilities. It is governed by the Regulation for the Protection and Inclusion of Students with Disabilities.
What is the Service of Attention to Students with Special Education Needs?
USFQ offers equal opportunities to all its students; therefore, and in compliance with current legal regulations, it provides individualized attention to all students who present a special education need, associated or not with disability. The service is contemplated in two instances:
1. Students who enter USFQ: we work together with the Admissions Department to identify and refer cases to the Service for Students with Special Education Needs.
2. Students who are in the second semester or later: the Service is available to all students throughout their time at USFQ. Students can approach the Dean of Students and/or make an appointment with the Service Coordinator (aesevilla@usfq.edu.ec); professors, in turn, may suggest a student referral. It is important that all students have documentation certifying their special education needs (disability ID or others).
Once the students are part of the Service, continuous monitoring is carried out from the beginning of each school period (defining schedules, possible needs to adjustments in the classroom, notifying professors) and throughout the process through actions such as periodic meetings with the student, constant communication and workshops with professors, pre-registration configuration, individualized analysis of half-semester results, contact with parents and external professionals (depending on the case), and monitoring of the required facilities.
Preguntas frecuentes
¿Qué hace la Oficina de Necesidades Educativas Especiales?
La Oficina de Atención a Estudiantes con Necesidades Educativas Especiales (ONEE) de la Universidad San Francisco de Quito, promueve la inclusión de estudiantes con necesidades educativas especiales durante su paso por la USFQ, a través de la eliminación de barreras físicas, actitudinales, sociales y comunicacionales, mediante el seguimiento académico, la elaboración y ejecución de modificaciones curriculares, consejería psicológica y talleres dirigidos a la comunidad universitaria.
¿Qué es una necesidad educativa especial?
Una Necesidad Educativa Especial se define como una condición física o intelectual que afecta el funcionamiento normal de un estudiante de manera temporal o permanente.  Las más comunes son; discapacidad (auditiva, visual, intelectual física, psicosocial), trastornos neurobiológicos, problemas del aprendizaje, enfermedades raras o catastróficas, trastornos del desarrollo y condiciones discapacitantes.
Si tengo una discapacidad o necesidad educativa especial ¿cómo me pueden ayudar?
La función de la Oficina de Necesidades Educativas Especiales es evaluar y crear un plan de acomodaciones que se ajusten a tus necesidades dentro de la Universidad. Además, dar seguimiento a tu caso durante el tiempo que lo necesites. Este seguimiento incluye consejería y constante evaluación de su desarrollo académico en la USFQ.
¿Cómo son las acomodaciones para necesidades educativas especiales?
Cada estudiante registrado en la ONEE es evaluado y analizado individualmente para establecer un plan de acomodaciones según a sus necesidades. Normalmente utilizamos las siguientes categorías:
Acomodaciones de acceso
Estas son adaptaciones a los espacios físicos. Ejemplo: tener clases en el primer piso.
Modificaciones no significativas
Estas adaptaciones no modifican sustancialmente el programa académico. Ejemplo: aumentar el tamaño de letra en un examen, dar 20% más de tiempo en exámenes.
Modificaciones significativas
Estas adaptaciones si modifican sustancialmente el programa académico. Por ejemplo, eliminar calificaciones orales y reemplazarlas por trabajos escritos.
¿Qué necesito para ser parte del programa de ONEE?
Para ser parte en la ONEE, es necesario presentar en documentos que justifiquen tu necesidad educativa especial reportada. Estos pueden ser:
Carnet de discapacidad actualizado.
Informes médicos del especialista con diagnóstico y recomendaciones.
Certificados médicos del especialista que incluyen diagnóstico. 
¿Tienen costo los servicios de la Oficina de Necesidades Educativas Especiales?
Los servicios de la Oficina son gratuitos para todos los estudiantes de la USFQ.
¿La información que comparto en la Oficina de Necesidades Educativas Especiales es confidencial?
De acuerdo con ordenamiento jurídico vigente y la ética profesional, los datos obtenidos por la Oficina serán mantenidos bajo estricta confidencial.
Más información
Hola, somos la Oficina de Necesidades Educativas Especiales (ONEE), en estos videos hablaremos acerca de las necesidades educativas especiales y cómo la ONEE trabaja para la inclusión de nuestros estudiantes.
¿Qué es una necesidad educativa especial?
En la USFQ existen estudiantes con necesidades educativas especiales. En el siguiente video encontrarás más información sobre el significado de este concepto.
¿Cuáles son los tipos de necesidades educativas especiales que existen?
Nuestra Oficina utiliza cinco grupos de necesidades educativas especiales, estas pueden ser desde una discapacidad visual total, hasta una afectación temporal al caminar por un procedimiento médico. En el siguiente video encontrarás más información.
En caso de tener una necesidad educativa especial, ¿Cómo me apoyará la ONEE?
Así seas estudiante nuevo o en tu último semestre, nuestra Oficina está para apoyarte. Mira este video y entérate cómo.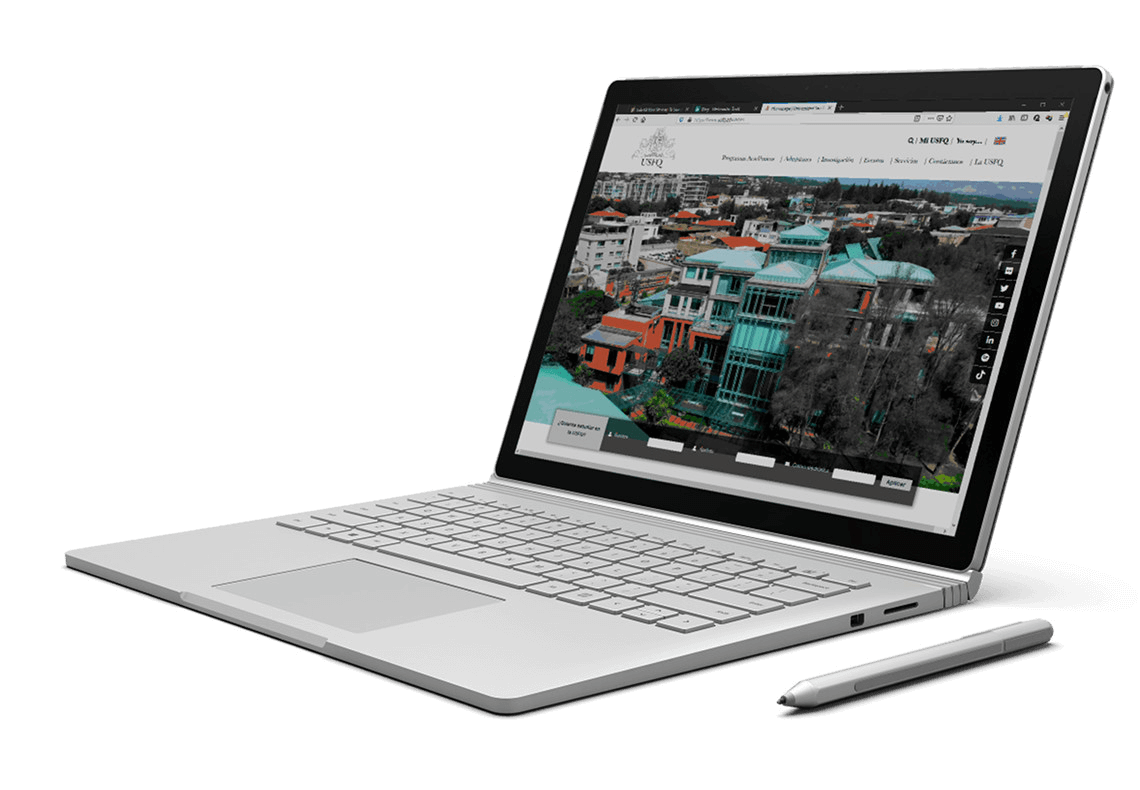 Contact
Coordinador de la Oficina de Necesidades Educativas Especiales
Consejera de Necesidades Especiales Decanato de Estudiante
Consejera de Necesidades Especiales Decanato de Estudiante