The Board of Regents' main responsibility is to guarantee that USFQ mission, vision and founding principles are preserved through time. In the case that there is a situation that may jeopardize these values, the Board has the authority to take binding actions.
Its composed of five members, two of them are USFQ founding members and the other three are ordinary members. The founding members will be a part of the Board as long as they are not part of the leadership team at the university. Ordinary members will serve for a period of ten years with the possibility of being appointed for an additional period. The Board designated a Chancellor to assure the Board of Regents functions and serves as the Board´s representative in the university daily life.
Founding members or promoting members
Carlos Montúfar Freile, Founding member and President of the Board of Regents
Doris Cashmore de Mantilla, Promoting member
Ordinary Members
Fabián Corral Burbano de Lara, Ordinary Member and Secretary
Gonzalo Mantilla Cabeza de Vaca, Ordinary Member
Isabel Noboa Pontón, Ordinary Member
Chancellor
Santiago Gangotena González, USFQ founder and Board of Regents Chancellor
Members
Carlos Montúfar, Ph.D. Founder and Chairman of the Board of Regentss
Carlos Montúfar is an Ecuadorian physicist who has dedicated his life to education. He is currently President of the Board of Universidad San Francisco de Quito-USFQ where he also served as Provost and President. He obtained a B.S, M.S. and Ph.D in Physics at the University of Notre Dame and a postdoctoral degree at the University of Illinois at Urbana- Champaign in NuclearEngineering. Carlos is convinced in the Liberal Arts as an education philosophy and was one of the founders of Universidad San Francisco the Quito that has become, in only 33 years, the leading higher education institution in Ecuador. With more than 8,500 students and approximately 600 full-time professors, USFQ offers a broad spectrum of programs in all areas of knowledge including professional careers. The University has a campus in the Galápagos Islands that hosts a joint research center with University of North Carolina at Chapel Hill. Additionally, the Tiputini Biodiversity Station in the Amazon Basin is a world renowned research center. Moreover, USFQ international programs are one of the strongest in the region with over 200 agreements with universities worldwide for student exchange, research and other areas of collaboration. Today USFQ ranks as one of the top 50 Universities in Latin America and is part of APRU, GLAA, HUC as well as of other university consortiums.
In 1995, Carlos was one of the founders of the Colegio Menor San Francisco de Quito, which is one of the top schools in the country along with a campus in Guayaquil. Both institutions have over 3000 students and are now part of Nord Anglia Education.The success of these institutions lies in the quality teaching staff, their curriculum based on the Liberal Arts along with the foundational principles of "goodness, beauty and truth."
Carlos firmly believes that education is fundamental for development and is transcendental for the future of Ecuador. In a special way, it considers that education in science and technology is the only way to insert Ecuador in the future.
---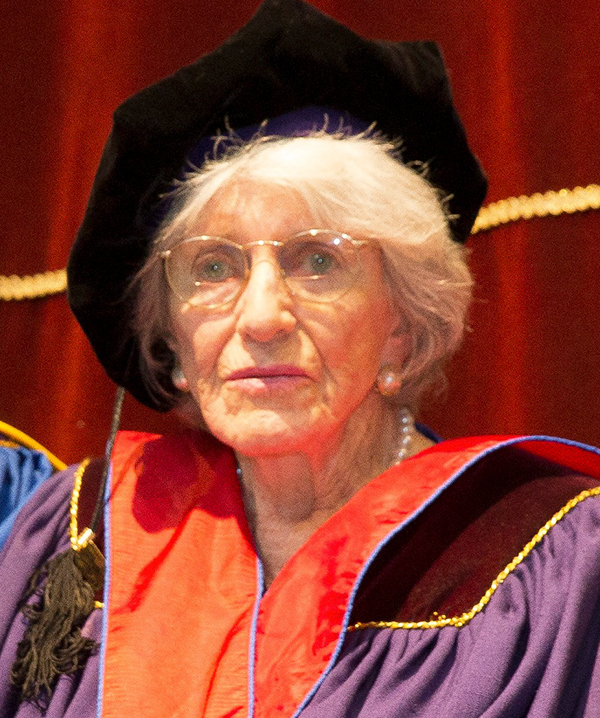 Doris Cashmore de Mantilla - Promoting member
Doris Cashmore de Mantilla was key in USFQ´s foundation. Doris has an International Relations with focus in Latin America Bachelor from Barnard College, United States of America. During her professional career, Doris worked in the Time-Life magazine and published articles in international journals and magazines about Latin American studies. Doris created the Candelight Concerts in Ecuador, founded Mundo Juvenil and created the Archaeological Museum of Diario El Comercio. 
Doris Cashmore also served in several civil society organs as president of Fundación General Ecuatoriana, president of Sociedad Socorro a la Infancia, president of the national symphony orchestra and was founder of Fundación Natura. Furthermore, she was founder and sponsor of Corporación de Promoción Universitaria which promoted USFQ foundation. Doris is currently active member of USFQ´s Board of Regents.
---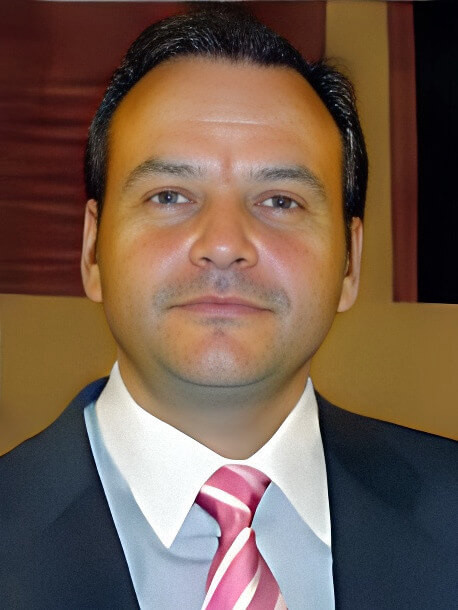 Martín Dassum - Member and Secretary
Martín Dassum earned a BA in Business Management while he was part of the first USFQ cohort. Later he obtained a Masters Degree in Economics in Instituto Centroamericano de Administración de Empresas INCAE as well as a degree in Management from Instituto de Empresa IDE.
Furthermore, Martín has been a part time professor at USFQ and is currently the President in the USFQ Alumni Association. He has been linked to USFQ since its foundation in 1988.
Martín has focused his professional career in the private sector, specifically in the industry and commerce of wood and vehicles. He has led important national and international (Colombia and Perú) companies. He has a been involved with international commerce and bilateral relations while President and Board Director of different binational commercial chambers as well as Board Director in business associations.
Currently, Martín is a member of the Board of Regents at USFQ and his main objective is to watch for the university´s growth and to make sure the core values, with which the institution was founded, to maintain through time. Other goal is to deepen the relations of USFQ alumni with the University and all its activities.
---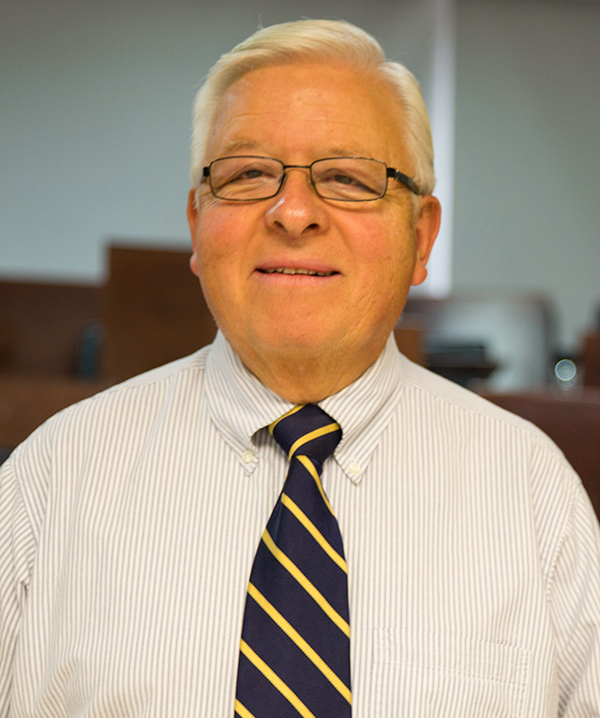 Gonzalo Mantilla Cabeza de Vaca - Member
Gonzalo Mantilla was the founder and dean for several years at USFQ Medical School. He studied liberal arts at George Washington University and also Basic Medical Sciences at Johns Hopkins Medical School both in United States of America complementary to his medical education. He became a Doctor in Medicine at Universidad Central del Ecuador with a mention in pediatrics and neonatal medicine with a diploma of the American Board of Medical Specialties at Florida University, United States of America. Additionally, Gonzalo has a master´s degree in medical education at University of Cincinnati, United States of America. Also, USFQ gave Gonzalo a honorific title as Doctor in Science. 
Gonzalo has been a faculty member and attending physician at Florida University, South Florida University and Emory University in the United States of America. Due to his outstanding teaching, Gonzalo obtained the Teacher of the year for pediatrics at Florida University as well as the Quito city recognition Eugenio Espejo. Furthermore, Gonzalo was declared Pediatrics American Academy Fellow Emeritus and also Honorary Member of the Ecuadorian Pediatrics Association. 
His research has focused in different conditions such as neonatal necrotizing enterocolitis, neonatal assisted breathing, neonatal sepsis and virtual medical education. Gonzalo is currently emeritus faculty at USFQ and active member of the Board of Regents. He is also attending physician in pediatrics and neonatal intensive care at MEDNAX-PEDIATRIX Medical Group, United States of America. 
---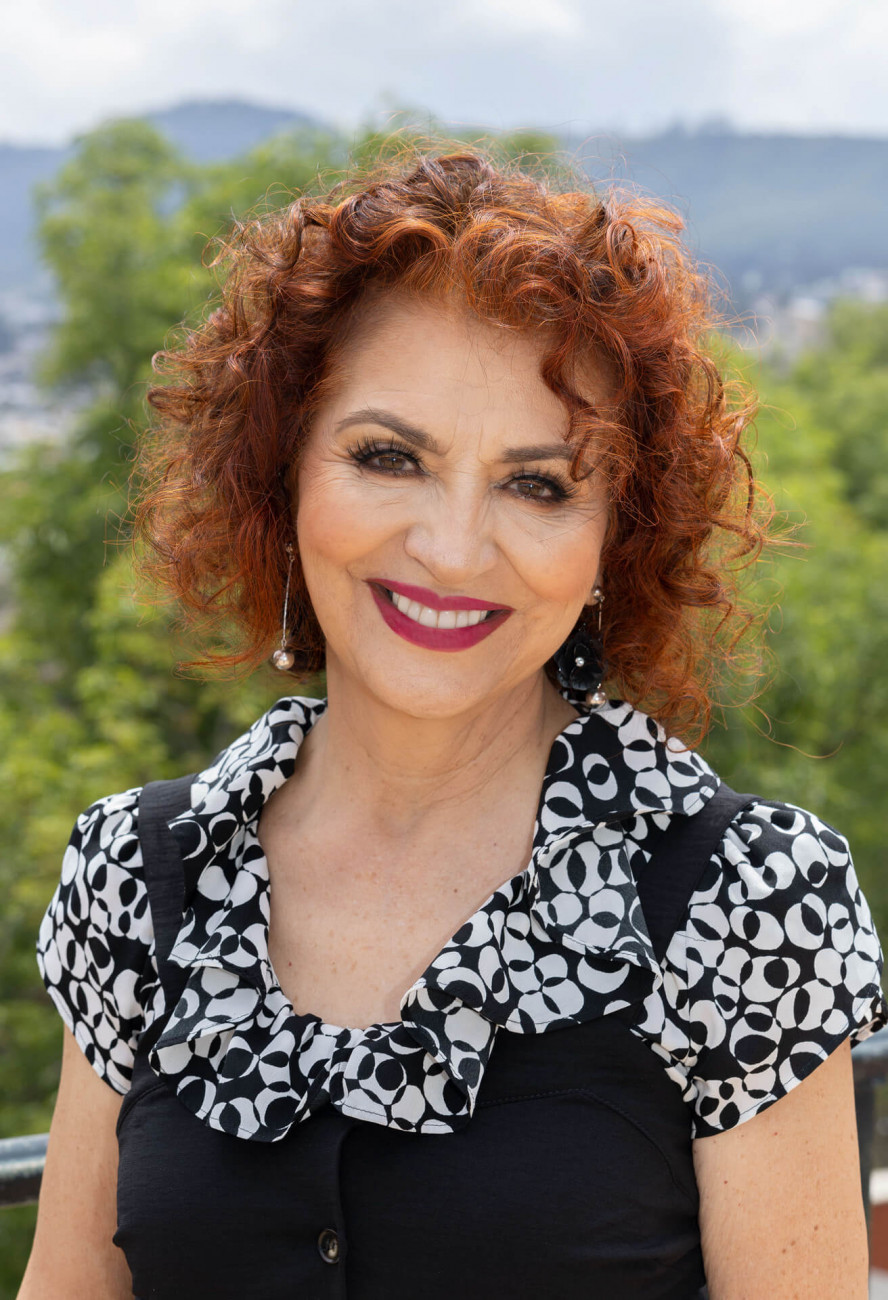 Sonia M. Gangotena - Member
Sonia Gangotena received her Ph.D. from the University of Minnesota in speech communication, specializing in small groups, health communication, rhetorical criticism, and intercultural and international education. Dr. Gangotena's M.A. is in speech communication with additional work in counseling. Her undergraduate degree is in psychology and nursery school education.
Dr. Sonia Gangotena has a background in business and industry, having been a manager, consultant, and trainer for some major corporations in the United States and South America. These include Control Data Corporation, Dow Chemical-Life, and Citibank-Ecuador. She also worked for over thirty years as a professor of communication at various universities and centers for leadership training.
Sonia has taught undergraduate and graduate students at the University of Minnesota, the University of Houston, Texas A&M University, Central Michigan University, and Blinn College. Sonia is a founder of the Universidad de San Francisco de Quito, for whom she structured the College of Communication and is a member of the Board of Regents. She has taught Latin American Christian pastors and ministers in M.A. and doctoral courses in Guatemala, Ecuador, Argentina, and Florida for UNILID, the Universidad Latinoamericana de Liderazgo.
Dr. Gangotena lives in Texas. Besides writing, consulting, and training, Sonia Gangotena offers pastoral counseling for those recovering from trauma. Sonia is a coach to Alzheimer's and dementia patients and families. Sonia has her pastoral ordination from Joy Recovery Ministries and also a pastoral license from Bill Winston Ministries.
---
Born in Quito, Ecuador. He is the founder of USFQ, the first totally private university in Ecuador, and co-founder of the Colegio Menor San Francisco de Quito.
He traveled to the United States where he obtained a B.S. in physics and a Master's in nuclear physics. He earned his PhD in Nuclear Magnetic Resonance at the University of North Carolina at Chapel Hill. He has written many articles on science and education. He graduated from the American School of Quito as the best graduate in the physics-mathematics specialization and made his first painting exhibition at the age of 18, a skill that he later dedicated to graphic design. Furthermore, due to his interests in Eastern philosophies he started a yoga and meditation center. He was a professor at several universities abroad and in Ecuador for over 30 years.
A prolific writer, columnist for the newspaper El Comercio and Hoy, book writer: The Fourth State of Mind, Meditation; Logbook of Vegetarian Cuisine and co-author of the third translation of Tao te Ching directly from Chinese to Spanish.
In 1996 he received the title of Doctor Honoris Causa from Kalamazoo College, Michigan, the world's first university for international programs.
In 2009, he was awarded the highest honor that the University of North Carolina at Chapel Hill (the oldest public university in the United States) presents to his former students for "outstanding contributions to humanity", the "Distinguished Alumnus Award".
In 2012, he received the "Federico González Suárez" Award, granted by the Federation of Chambers of Commerce of Ecuador, for educational merit in recognition of the contribution to the education of youth.
He received the "Excellent Individual from the Confucius Institute in 2015" award from the Government of China.
In 2016 the University of North Carolina at Chapel Hill honored him by naming 25 scholarships the name Santiago E. Gangotena Grants.
In November 2018, the Ecuadorian Institute of Political Economy awarded him the recognition of "Hero of Freedom" for his contribution to education in Ecuador under the elementary principle of Freedom.
He has been a very successful private entrepreneur, creating companies in the publishing, graphic design, and advertising branches. He promoted the construction of a highway that connects Guayaquil and Quito, La Vía del Sol.
Consejo Universitario
El Consejo Universitario es el Órgano Colegiado Superior, que es la autoridad máxima de la Universidad de acuerdo con la Ley Orgánica de Educación Superior.
Este Consejo se encarga de la aprobación de la normativa interna de la Universidad, de la aprobación de su presupuesto, de la aprobación de carreras y programas, de la aprobación de aranceles, entre otros. Además, como órgano máximo, se encarga de las funciones y atribuciones determinadas por la de la Ley de Educación Superior, incluyendo los casos determinados en el artículo 207.2 de esta ley. 

El Consejo Universitario se encuentra conformado de la siguiente manera: 

El Rector

El Vicerrector
El Decano de Investigación
Tres miembros del Personal Académico elegidos por su estamento
Dos representantes de los estudiantes elegidos por su estamento y quien serán el presidente y vicepresidente del Gobierno Estudiantil
Dos delegados del Rector designados de entre las autoridades académicas
Un representante del Personal Administrativo y de Apoyo elegido por su estamento