A boutique catering service offered by USFQ, with the aim of creating unforgettable culinary experiences in social and corporate events where haute cuisine and excellence in service stand out. The service is offered within and outside the university and is tailored to the needs and requirements of each client. It specializes in events from 30 to 400 people. Epikus involves four philosophies: hospitality, passion, care, and art.
About Us
Epikus Catering Boutique is an exclusive service offered by USFQ's College of Hospitality, Culinary Art, and Tourism.
Our Chef, David Simbaña, selects the best products for his gastronomic creations. The culinary offer we present is unique and different for each client. We stand out for innovation and food preparation at the venue, guaranteeing exact cooking terms, perfect aromas, and textures.
Epikus offers the client the exceptional service of Gourmet Restaurant for your event, unique in our segment, including professional service and expert sommeliers to advise the best pairing with the menu selected by you.
The Chef and our kitchen
David Simbaña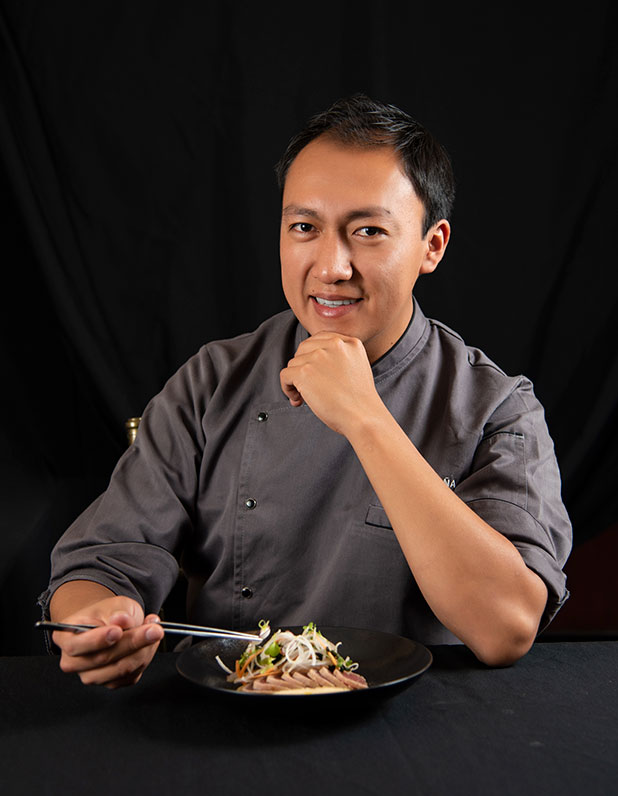 Head Chef, Epikvs Catering Boutique
Young Ecuadorian chef with extensive experience. The common thread of his kitchen is based on three essential points: product, technique, and creativity. In his menus, David uses products of the best quality and maximum freshness. Each dish is prepared with care and respect, not only to maintain the highest quality but to maximize the attributes of the product using first-rate techniques. David begins his culinary journey as a pastry chef and baker at the factory of his good friend Lauralee Romoleroux, with whom he developed his passion for good food and excellence in service. Simbaña is a former student of USFQ's College of Hospitality, Culinary Art, and Tourism. His studies have been complemented in important schools in Europe such as the Paul Bocuse Institute in France and the Basque Culinary Center in the Basque Country. David manages a personalized creative system for each client since each of them is unique, incomparable, and unrepeatable. Our events are produced by David, in cooperation with the group of select chefs and high-end instructors from USFQ's College of Hospitality and Culinary Arts.
Mario Jiménez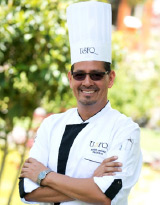 Mario Jiménez, Mexican chef with more than 25 years of experience, specialized in Mexican, Californian, French cuisine, and fish and seafood preparations. He currently holds the position of Executive Chef at USFQ.
In late 2014, he was invited to Western Kentucky University, WKU, E.U., to train the chefs of that institution in knowledge and elaboration of the most famous Ecuadorian delicacies.
Homero Miño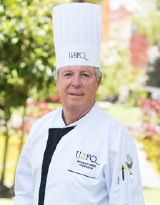 As we call him in our family, Chichito is a specialist in Ecuadorian cuisine, garnish, decoration of dishes, buffets, and renowned Chef Garde Manger.
He is in charge of the USFQ production kitchen. Among his publications, the Ecuadorian gastronomy book "Traditions of Yesterday for Today's Table" stands out, which won the award for the best Latin American cookbook, at the World Cookbook Awards 2013, in Paris, France.
Chichito currently collects the information necessary to publish a book for the Paul Bocuse Alliance worldwide.
Claudio Ianotti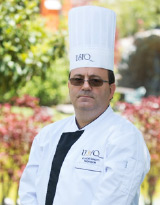 Claudio Ianotti, Argentine chef of Italian descent, specialized in butchery, charcuterie, as well as being an expert in grills and Italian cuisine.
He currently holds the position of Academic Director at the USFQ College of Hospitality, Culinary Arts, and Tourism.
Milton Cepeda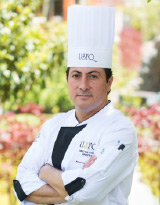 Milton Cepeda, Ecuadorian Chef specialized in Industrial Bakery as well as artisanal and traditional bakery.
Currently, he holds the position of Chief Bakery at USFQ and is in charge of bread production for various events and businesses that contract the production of bread to the USFQ.
You can try a wide variety of breads and desserts accompanied by excellent coffee at the Ambrosía, our Deli.
Services
At Epikvs, each client is important and deserves our full attention, which is why we cater only one event at a time.
It all starts with a meeting in which the client together with the Epikvs team designs the details of the party or meeting. Our goal is for the client to translate their ideas and dreams, while Epikvs make them come true.
We provide a service like no other in Quito. We offer not only food, but we also have a network of reliable providers of awnings, tablecloths, music, decoration, venues and everything the customer needs, including an exclusive sommelier and pairing service for their meals.
Social Events
Weddings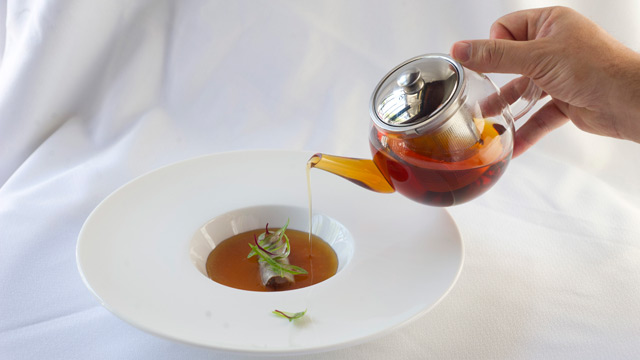 Epikvs offers unique menus designed exclusively for you. Let us delight your guests with our creations and let them live a unique gastronomic experience. Each of our clients is important, therefore we only cater one event at a time.
Lunches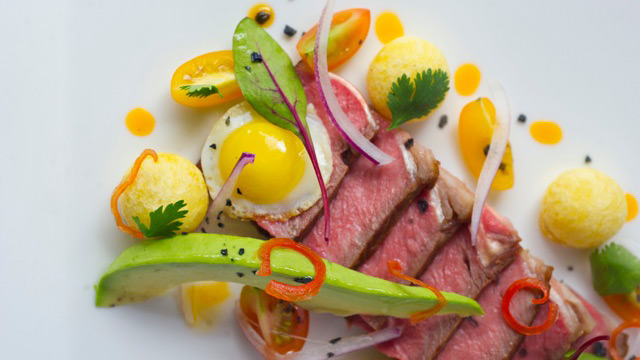 Our team of Chefs will be happy to assist you and advise you on all kinds of events such as Baptisms, First Communions, Graduations, Birthdays, Barbecues, etc. Each of the events is personalized and planned with all the attention it deserves.
Dinners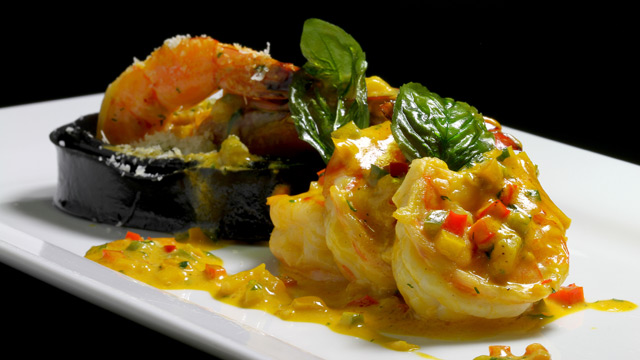 Food and service are decisive elements for the complete success of an event. Provide your guests with unforgettable dinners. We offer you sommelier advice exposing the perfect pairing for such a delicious menu. Leave your event in the hands of experts!
Cocktails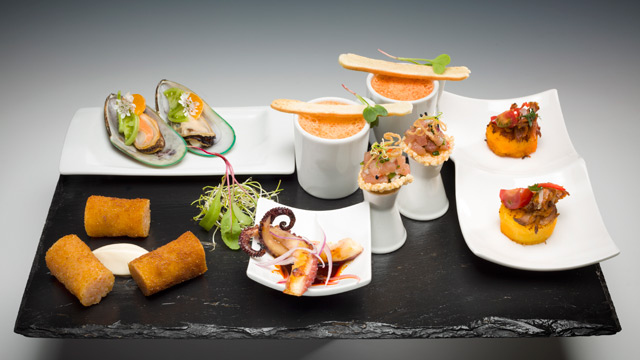 We offer an extensive range of snacks with new and interesting decorations. The products are fresh and produced minutes before service. Our team will be ready to provide the best service.
Corporate Events
We will organize a unique event for your company. We are creative and we plan every detail in the best way. Our great team of Chefs will work for you and the complete success of your event. Your image is our image. We offer breakfast service, coffee breaks, lunches, dinners, cocktails for all kinds of events.
Other Services
Bartender
Special cocktails and presence of bartender at your party. Ideal for all kinds of meetings.
Chef at Home
Our Chef will delight your guests and will be part of your invitation. High Gastronomy in the comfort of your home. We offer different types of food at your choice.
Sommelier
We have expert sommeliers at your disposal to advise and deliver an unmatched wine and food service.
Mauricio Cepeda, David Harrington, and Omar Monteros are connoisseurs of the pairing world.
At Epikvs, unique menus are designed for each client with suggestions of vines and wines that are suitable for each party; In addition, you have the option of choosing different types of glassware of the highest quality, a unique service on the market. When planning your party, wine can make a difference!