"A program with independence and future"
Odontology
Teaching Mode
Face to Face Learning
CES Initial Approval Resolution
RPC-SO-26-No.449-2016
CES Updated Approval Resolution
RPC-SO-12-No.231-2020
Description
The Odontology program focuses on the study of prevention, diagnosis and treatment of dental-facial disorders in order to provide comprehensive care to our patients. The main objective of the School of Odontology is to train professionals who will improve the quality of life and oral health of their patients, through a comprehensive approach that studies the different areas that constitute the human being: biological, psychological, and social. Students are guided towards general dentistry and prepared to opt for a scientific master or specialty program, providing them with ample options for graduate training and professional development. 
Students join the Odontology program following the completion of the first and second year regular courses and the Liberal Arts requirements of USFQ. However, from the beginning, the student participates in clinical and social-epidemiological activities, the former through individual tutoring with professionals who are experts in the area, and the latter through their participation in development and Community Health groups that are urban/marginalized. 
The theoretical and practical clinical classes with a small number of students allow us to provide the best academic advice to students working in a multidisciplinary way with all specialties. 
Conferences and workshops are held periodically by international professors from renowned universities, providing students with the possibility of training and updating in all areas. 
Graduates of the USFQ School of Odontology obtain comprehensive and exceptional training to be able to perform professionally in oral health and apply their knowledge and skills in different dental specialties.
Advantages
Professors with academic training as specialists in the different branches of Odontology, with extensive teaching experience and a great commitment to academic excellence towards students and the university. 
The Odontology curriculum prepares the student, both in theory and practice, to develop in the different areas of dentistry as well as in awareness of the community's issues regarding oral health. 
The study methodology allows the student to practice with patients who come to the USFQ Dental Clinic throughout their entire program; always with a tutor's guidance. The practices are carried out in small groups of students, which promotes a personalized education. 
The Odontology program organizes dental care brigades within the clinic facilities and in rural areas throughout the country, which allows the provision of quality dental care services to the Ecuadorian population. 
The School of Odontology is a member of the Federación Internacional de Escuelas y Facultades de Odontología FIEFO, an entity that promotes research and student mobility. A large number of important universities in Latin America are part of the federation and our students can choose to take a semester that will be certified at USFQ, or they may choose to complete internships where they will receive theoretical and practical classes supporting their international training. These institutions include: Universidad Nacional Autónoma de México, Cayetano Heredia de Perú, Francisco Marroquín de Guatemala, Universidad Autónoma de Yucatán (México), Universidad Ahuac Mayab (México), Universidad Temuco de la Frontera, Universidad Científica del Sur, among others. 
The simulator laboratory with high-fidelity mannequins allows stundents' preclinical training in order to prepare them for clinical activities with patients. 
We offer state-of-the-art infrastructure and technology so that all students have the resources and their individual dental unit to carry out treatments for patients during their clinical practices. 
The dental research center is a unique laboratory in the country, dedicated to the analysis of the chemical, physical, and mechanical properties of dental materials, with state-of-the-art mechanical testing equipment. 
The USFQ campus and the Dental Clinic, its classrooms, clinics, simulators, library and laboratories offer optimal conditions for academic and professional development. 
Graduates of the Odontology program earn the top scores in their professional qualification exams and earn the top spots when applying to graduate programs at national and international levels.
Professional Field
USFQ undergraduate students are trained and prepared to begin private practice; however, the country advises them to obtain graduate-level studies for their personal and professional development, as specialty treatments must be performed by a specialist with a graduate (fourth level) degree. Their liberal arts-based spirit and entrepreneurial skills make them leaders in search of excellence.
Career field
USFQ graduate students are trained and prepared to begin private practice; however, the country advises them to obtain graduate-level studies for their personal and professional development, as specialty treatments must be performed by a specialist with a graduate (fourth level) degree. Their liberal arts-based spirit and entrepreneurial skills make them leaders in search of excellence.
Testimonials
"The University creates a much broader knowledge base than just Odontology. It molds individuals fit to perform with excellence not only in their chosen field, but also in today's world, which is highly demanding and competitive.
When I graduated from USFQ, I was able to access a graduate degree at NYU, where I always felt on par or even better prepared than my peers, both on a scientific basis, as well as in practice and in my knowledge in Liberal Arts. The university enriched my knowledge and my personal curiosity to become a citizen of the world. I've had the privilege of teaching at USFQ for almost 10 years now and it is absolutely refreshing to see how the new generations bring the same curiosity and knowledge based in Liberal Arts to the excellence of professional practice."
- Ana Beatriz Álvarez, Orthodontics -
"With its methodology of studies in Liberal Arts, USFQ allowed me to explore very different topics from my Odontology career: I was able to learn about philosophy, cosmos, economy, administration, Latin American issues, among others, which are for the development of an individual in the society in which we live. The Odontology program at USFQ has been at the forefront of dental education and training for the last 20 years, it has first-rate technology, offers continuous education in different specialties and all our teachers are trained with graduate and master's degrees, all of which motivated us as students to continue preparing ourselves to specialize in the different branches of dentistry. In my case, I managed to enter the maxillofacial graduate the top spot in the propedeutic as well as in the UNAM's entrance exam in Mexico, which showed me that I came prepared with a high competitive level to any university abroad. I have been an Oral and Maxillofacial Surgeon for 12 years, I work in private practice, in the "Metropolitano" and "Los Valles" hospitals. I am grateful that USFQ has given me the confidence to continue being linked to the university as a professor and I am now leading the graduate program in Oral and Maxillofacial Surgery that maintains the highest standards in the country."
 - Fernando José Oral and Maxillofacial Surgery -
"My name is Mauricio Tinajero. I completed my studies at USFQ (Odontology) 6 years ago, and after all this time I can only thank you, tell you that your bases, teachings, philosophy, and your different way of teaching prepared me not to be a just a regular dentist: they led me to have ideas, projects, businesses beyond dentistry, which are always important in order to be one step ahead. Professionally, I can say that those of us who graduate from USFQ have a different vision, which leads us to be more entrepreneurial and in my case this helped me take my profession to another level. Nowadays, I not only work in the office, but I also have the freedom to carry out other projects and have diversity, so as not to stay in the classic routine, all of which is possible because the Liberal Arts classes I took helped me see my qualities in another light in order to use them to their full potential."
- Mauricio Tinajero Aroni, Periodontics and Implantology -
"The University of San Francisco de Quito from the beginning was a very pleasant and enriching experience. I came to USFQ with a degree in Food Science and Human Nutrition from the University of Florida. USFQ helped me by transferring several general college classes so that I could advance in my studies and not repeat subjects that I had already passed. The adaptation to the university was much easier than I had thought because the University of Florida handles a vision very similar to that of USFQ. On the other hand, I had an unmatched training with the best specialists in the country and in a clinic that had the latest technology.
I now feel fully prepared and after finishing my studies, I received different job offers. USFQ, unlike other universities, thanks to its Liberal Arts structure, helped me to excel, both professionally and personally. Unquestionably, I am able to handle any type of situation that occurs during my residency and work as a dentist. Without a doubt, everything I dreamed of being, I was able to achieve at USFQ. "
- Sara García, Dentist -
"I am very grateful to USFQ, its managers, the School of Odontology, its administration, and all the people who are part of this family. I feel I am in a place where I can express my ideas and projects with the assurance that the people who are the decision-makers listen to my input, and believe and have believed in the projects that we have achieved in a short period of time. My dream, again, is to make this school the No. 1 generator of knowledge in the country and make it a worldwide reference for Dentistry. I know we have the right equipment and we will continue to add the key pieces to accomplish it. I am happy to be in a place where I can work peacefully, while appreciating the spectacular landscapes and spaces that surround me, where I have earned the love of my coworkers and students, and for whom I feel great love and respect. Whenever I go, we share pleasant moments, we laugh and we grow together. In my opinion, this is the best part of all, since it breaks with the traditional paradigms imposed on our country. A place where people answer "all good", with a smile, is a sign that it is somewhere unique. I hope to always do my best and keep learning and growing. I am very happy with this stage of my life ".
- Andrés Dávila Sánchez, Dental and Aesthetic Surgery -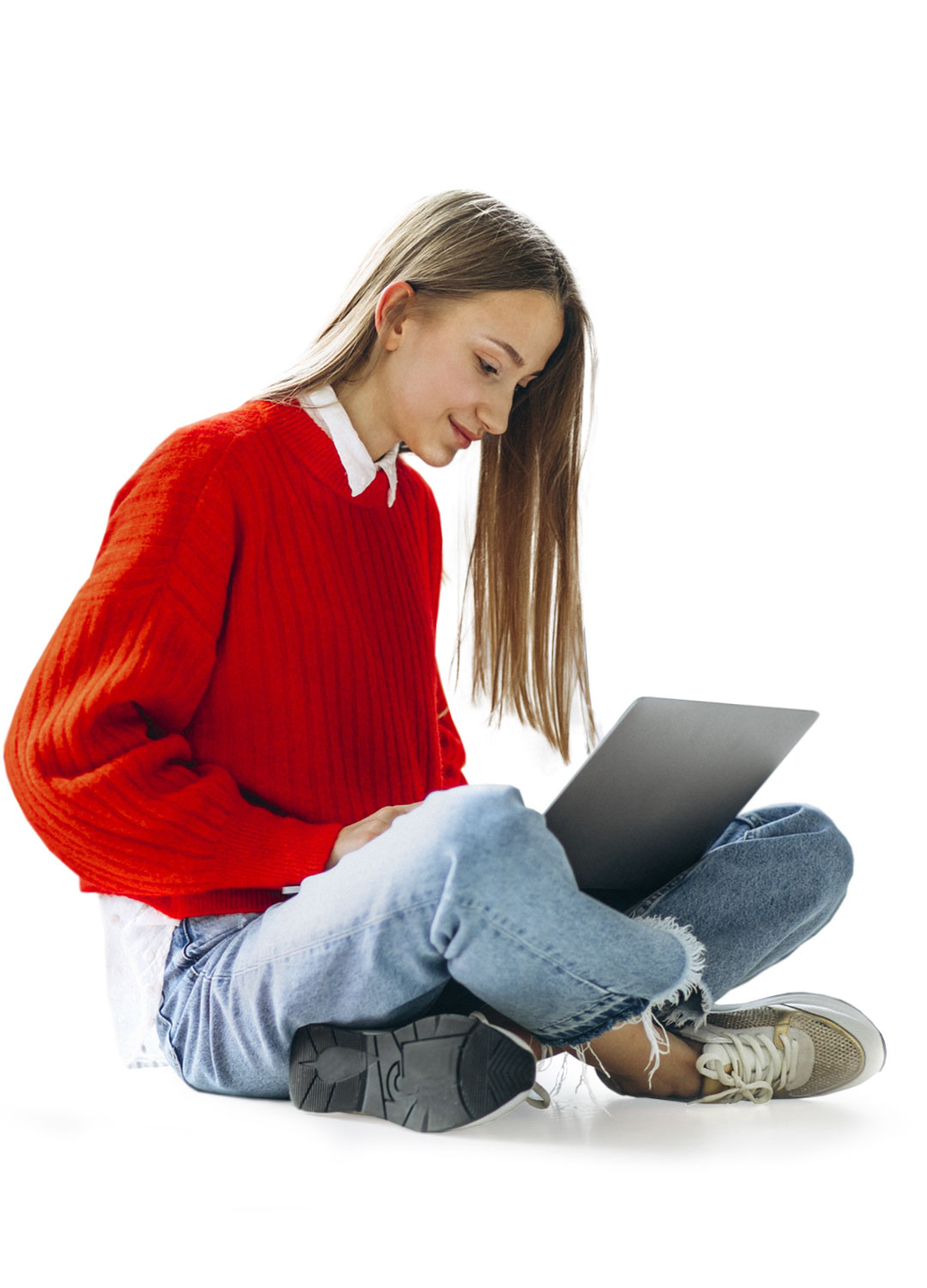 Contact
School of Dentistry Assistant