"We build the first link in history, we are not journalists by chance"
Journalism
Degree
Bachelor of Arts in Journalism
Teaching Mode
Face to Face Learning
CES Initial Approval Resolution
RPC-SO-26-No.499-2016
CES Updated Approval Resolution
RPC-SO-04-No.080-2020
Description
The Bachelor of Arts in Journalism focuses on the study of the processes of collection, evaluation, verification, analysis, writing, editing, and presentation of events in the media, whether in the written or printed press, digital press (web), radio, television, and mobile devices, respecting the ethics of the profession and the impact of technological progress. Additionally, the program seeks to contribute to the professionalization of the media ecosystem, through the training of multi-talented reporters, editors, press photographers, image reporters, and producers of multimedia products adapted to the phenomenon of multimedia convergence, to the evolution of technologies, from information and communication and, therefore, to factors of evolution and improvement of the mass media.
Advantages
We train professionals adaptable to the changing reality of the world of communication and we help local media understand the challenges of multimedia convergence.
We maintain an active teaching staff in the journalistic field, adapted to our multimedia philosophy.
We contribute significantly to the discussions generated in relation to journalism and social media on issues of power, government, politics, economy, and communication law, among others.
We cultivate a proactive attitude in maintaining the professionalism of journalism.
We contribute to the training of editors adapted to the new realities of the media.
We keep our studios and technical teams at the forefront of technology.
We continue to advance our education in relation to the philosophy of public journalism, citizen communication, and civic journalism.
We offer students the necessary tools for the creation of their own media company, the management of advertising and various administrative matters.
We help facilitate the publication of stories written by our students in real national and international media with agreements with the major program. We have:
A radio studio with a news booth, field recording equipment, and 6 online digital edition suites.
A fully-equipped television studio with 2 studio cameras, a prompter, and 10 digital edition suites (4 exclusively for the Multimedia Journalism area).
For field television production, we have 7 Sony PD 170 cameras with basic field lighting.
A digital photography studio (Photoshop) for graphic reporting.
Latest technology equipment for Mobile Journalism (MoJo).
Professional profile
Graduates of Journalism, beyond the basic knowledge of the journalistic profession (investigation, writing, editing), can, with their multimedia training, perform in any type of medium. Due to the mandatory practices and workshops that they carry out throughout their 4-year program, students have practical knowledge of their future working conditions and therefore are able to adapt immediately to any medium. They have sufficient technical knowledge to carry out audiovisual and web reports. They have a solid ethical background and contacts in the professional world through their professors and contacts made during their internships. They will be able to adapt to changes in progress and to changes to come in the world of convergent communication. They have adapted to tomorrow's media. In a limited local market, this multimedia training allows our students not to depend on a single medium, but to be able to function in all the existing media or create their own, thanks to the emergence of information and communication technologies and an entrepreneurial mentality driven by USFQ. Therefore, graduates learn to develop and sell their own ideas in the production of content, the administration of social networks, and the exploration of new formats for different platforms and organizations as part of their training in cyberjournalism.
Professional field
The objective is to train multimedia journalists who will allow local media to adapt to the convergence of their technology platforms. Graduates will be able to pre-produce, produce, and post-produce, with professionalism and ethics, the quality content required by the media.
Testimonials
Testimonials from our Graduates:
"I've been asked several times, 'What was the main advantage of having studied journalism at USFQ?' They dedicated themselves to teaching me journalism from the first moment. On my first day of work here at La Hora, I was assigned coverage of the San Juan park, and I felt so calm because I knew who to talk to, what source to contrast, what information to look for, and how to write the story."
- Alexis Serrano, General Editor of the daily La Hora -
"Everything I learned in my program works for me now, from basic writing class to professional practices. I have learned that journalism is not only carried out by the media and that the most important thing, and that only journalists know, is to generate content with stories."
- Doménica Vivanco, founder, and Manager of Mass Media Communications -
"In journalism, you have to know everything, and everything they teach us is useful. You have to be all-terrain and that is what we have learned throughout field trips and professional practices."
- Cristina Puente, Reporter and Producer Day by Day, Editor of the magazine El Boletín -
Comments from our professors:
"Classical media is evolving into the era of multiplatform or multimedia. I see this every day as a foreign correspondent for radio, television, and print media. For years, we have been preparing our students for this inescapable convergence in terms of technology and content. Faced with the phenomenon of Citizen Communication, we reinforce the foundations of professional journalism while preparing our students for the changing world of communication of tomorrow and not of yesterday."
- Eric Samson, Journalism Coordinator -
"The vertiginous technological revolution that we are living implies faster paradigmatic changes in every sense, of course, also in the generation of news and the production of content. With our students, we discuss how technology has revolutionized communications and continues to transform the media. We encourage them to produce qualified information and verify it, namely, to sell their ideas, to create their own formats, and to be able to adapt to transformations."
- Tania Orbe, Journalism Professor -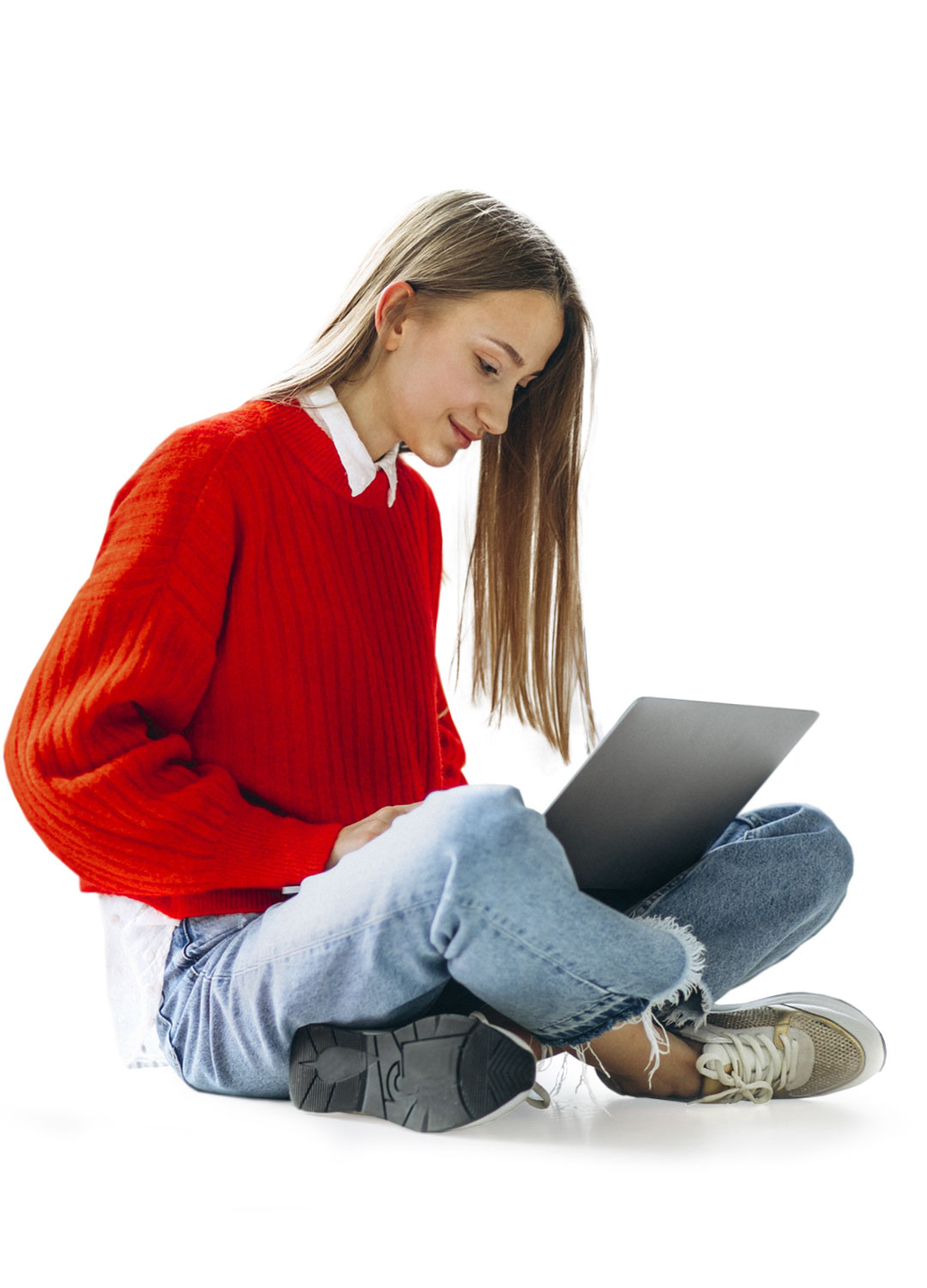 Contact
Office
Miguel de Santiago Building, MS-304