Add to Calendar
Agregar a calendario
2014-03-10 08:30:00
2014-03-11 17:00:00
Congreso Anual de Meteorología y Calidad del Aire (CAMCA 2014)
Teatro Calderón de la Barca, USFQ Campus Cumbayá
USFQ
no-reply@usfq.edu.ec
America/Guayaquil
public
Place
Teatro Calderón de la Barca, USFQ Campus Cumbayá
Conferencias especiales
William H. Brune, Ph.D.
El Dr. Brune, tiene el grado de Profesor Distinguido de Penn State University y desde 1998 ha sido el Jefe del prestigioso Departamento de Meteorología de dicha Universidad, uno de los mejores programas de los Estados Unidos en su ramo. El Dr. Brune, un físico graduado de Johns Hopkins University, en donde obtuvo su PhD, es Fellow de la Asociación Americana de Meteorología y de la Unión Geofísica Americana, AMS y AGU, por sus siglas en Inglés. Miembro de numerosos comités nacionales de evaluación científica de los Estados Unidos y autor de artículos que han sido publicados en la reconocida revista Science, recientemente ha sido nombrado Fellow de la Asociación Americana para el Avance de la Ciencia, AAAs, por su notable contribución al campo de la ciencia atmosférica. Experto en mediciones y desarrollo de instrumentos especializados, el Dr. Brune investiga el rol que juegan las especies reactivas de la atmósfera en la física y química de la contaminación global del aire.
Conferencias:
10 de Marzo: Can we really predict air pollution in this changing world?
11 de Marzo: What are the odds that climate is changing and we are causing it?
---

Ing. Valeria Díaz
Unidad de Investigación, Análisis y Monitoreo de la Secretaría del Ambiente del Municipio Metropolitano de Quito.
Conferencia:
Experiencia de la Red Metropolitana de Monitoreo del Aire de Quito.
---

Meteorólogo Carlos Naranjo
Director Ejecutivo del Instituto Nacional de Meteorología e Hidrología, INAMHI.
Conferencia:
Red Meteorológica del INAMHI: Importancia, Monitoreo y Evolución
---

María del Carmen Cazorla, Ph. D.
Realizó un Postdoctorado en la NASA, Goddard Space Flight Center, obtuvo su Ph.D. en Meteorología en Penn State University, es la Directora del IIA-USFQ.
Conferencia:
El IIA-USFQ, proyectos científicos y potenciales colaboraciones
---

Dr. René Parra
Doctor en Ingeniería Ambiental por la Universitat Politècnica de Catalunya, docente investigador de la USFQ. Su campo es el desarrollo de inventarios de emisiones, la simulación meteorológica y de dispersión de contaminantes del aire y coordina estas investigaciones en el IIA-USFQ.
Conferencia:
Enfoque y utilidad de la simulación numérica de la dispersión de contaminantes del aire
 
Registro y plazos
Asistentes sin ponencia
Registro hasta el 7 de marzo
 
Profesionales: $60
Estudiantes de todas las instituciones: $20 (previa presentación del carnet)
*Incluye organización, materiales, certificado, coffee breaks y almuerzo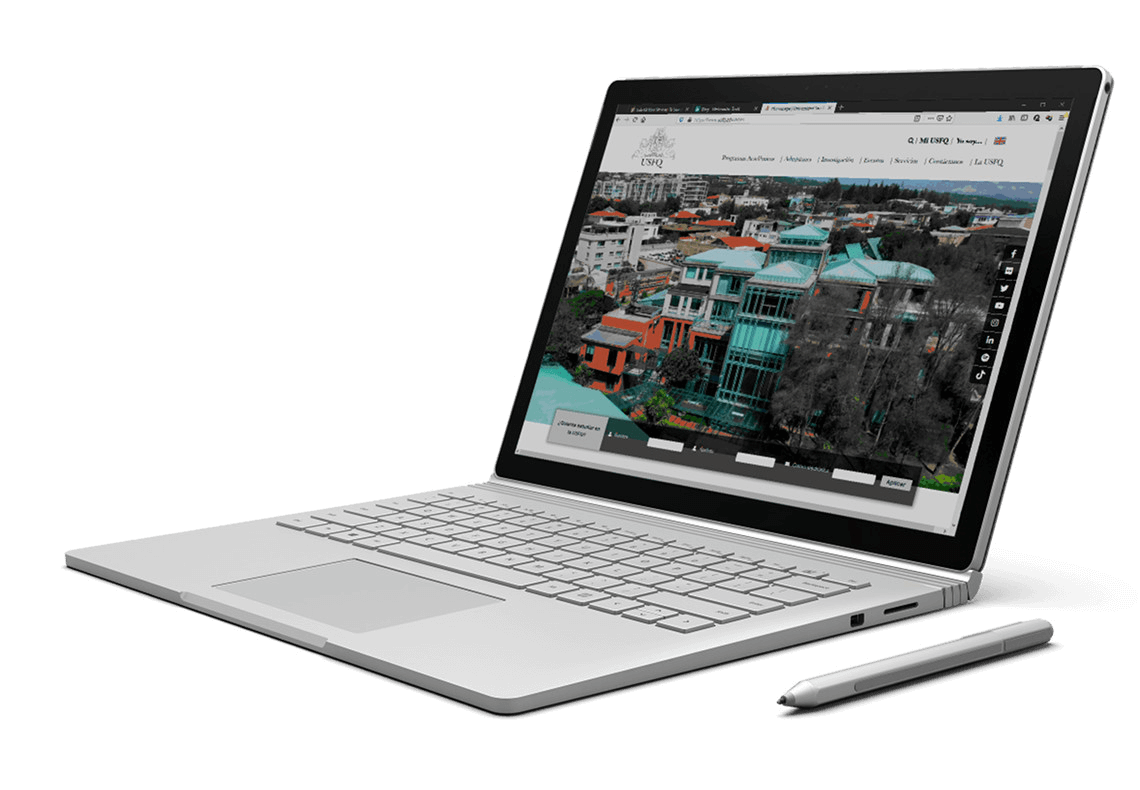 Contact
Office
Edificio Brillat-Savarin, BS-211