Degree
Master in Economics, Major in Computational Economics
Degree
Master in Economics, Major in Behavioral Economics
Duration
2 years (4 semesters and 1 summer)
Schedule
First year: Monday through Thursday from 5h30 p.m. to 8h30 p.m.
Second year: Monday and Wednesday from 5h30 p.m. to 8h:30 p.m.
Approval
RPC-SO-35-No.662-2017, September 27, 2017
CES: RPC-SO-16-No.337-2020, July 15, 2020
Total Cost
$11,000.00
Enrollment fee: $1,000.00
Tuition: $10,000.00
Application Examination Dates
The opening of a new cohort for a program is determined by the enrollment of a minimum number of students. If this minimum is not reached, the refund process for the amounts paid will be executed and the student status reverted.
Description
The Master's in Research in Economics is a fourth level program that seeks to train researchers with high rigor in the knowledge of theoretical and empirical advances in the economic field in Ecuador and the world.
We aim to train professionals capable of applying computational and experimental tools to economic and social problems, pointing out the institutional improvements that can be made.
Our program rests on two methodological pillars such as experimental economics and computational economics. This shows our purposeful and not only critical character in the face of the conventional approach in economics. Experimental economics combines both precepts and the experimental method of psychology to understand, on the one hand, deviations from the rationality axiom in economics, while on the other, being based on creating institutional environments or rules to be contrasted in a framework controlled by an experimenter, and thus isolating effects that are less relevant to understand the phenomenon under study. Computational economics complements the previous approach because it allows studying silicon economies that reflect characteristics of real or ideal economies. Here the experiments can be carried out on a larger scale, thus facilitating the study of purely macro processes.
Applicant's Profile
This program is intended for applicants who have knowledge and at a minimum a Bachelor's/Engineering degree in the areas of Economics, Finance, Statistics, or Mathematics and related. The applicant must be a disciplined, honest person who can work independently and in groups, and must be able to work with high academic demands. Applicants must demonstrate their investigative skills, such as reading academic texts, managing academic writing, working with research software packages, managing files and databases, and fieldwork through publications, or experience proven in research assistance activities or own production. The latter requires certificates presented by the applicants.
The applicant must be fully committed to their education, which must be reflected in the grades obtained in the undergraduate courses, other graduate courses and in the non-academic activities that they have carried out inside and outside the educational setting. Be committed to the socio-economic and technological development of the country, and show your interest in it, which will require full-time dedication.
Professional field
Graduates of USFQ's Master's of Research in Economics program will be able to perform in the following fields:
Higher Education Institutions as professors and/or researchers.
State agencies or technical secretariats as researchers and analysts.
Non-governmental organizations focused on research and implementation of policies that solve social problems.
Companies that handle big data and demand technical personnel for business analysis.
Additionally, they will be highly trained to study in doctoral programs in the best international universities.
Graduates of the Master's Degree in Behavioral Economics Program will be able to:
Identify the psychological foundations of economic agents: as consumers, entrepreneurs and workers.
Analyze biases in purchase/sale decisions, investment, savings, intertemporal consumption, health care.
Distinguish heuristics implemented by economic agents to solve problems of limited rationality.
Recommend how to improve agents' economic decisions.

Graduates of the Master's Degree in Computational Economics Program will be able to:
Analyze large-scale simulations using 'big data' or massive data from economic and social decisions.
Model social connectivity between consumers, companies, both locally and internationally.
Apply computer programs to improve forecasts of the evolution of the aggregate variables.
Analyze economic processes in imbalance in multi-agent systems.
Advantages
The advantages of the Master's in Research in Economics are:
Teaching staff with international training and experience.
Focus on research with modern and advanced tools in Economics.
Specializations in fields required by global competitiveness: Behavioral Economics and Computational Economics.
Access to state-of-the-art laboratories for experiments and simulations.
Comprehensive support for professors in their professional goals.
Scholarship and financial assistance options.
Requirements
Basic requirements:
Bachelor's degree in Economics, Finance, Statistics, Mathematics, and other related careers, issued by an accredited university in the country and registered with SENESCYT. In the case of Bachelor's degrees obtained abroad, they must be apostilled or legalized by Consular means. The University will verify that the degree corresponds to the third level, in accordance with the current Academic Regime Regulations.

Demonstrate proficiency in the English language equivalent to A2 of the Common European Framework.

Copy of identity card or passport.

Degree certificate eith grade average.

Official transcript eith grades.

A printed copy of degree from SENESCYT .

Pass the USFQ graduate admission exam. To do so, refer to the admissions process at: http://www.usfq.edu.ec/admisiones/admisiones_posgrado
Specific requirements:
Present a research proposal or a certification of research experience (the project used for the Bachelor's degree will not be accepted):
The proposal must deal with a socio-economic issue, either theoretical or empirical, which must include a research question, the hypothesis (s) that emerge from it, a proposed methodology and a suggested bibliography. This document should be between 800 and 1,000 words long, not including a bibliography.
The certification must prove the applicant's contribution to investigative assistance activities, which can be issued by the institution or organization for which they carried out work, or if they appear as the author or co-author of published or disseminated studies.
Motivation letter (1 page).
Two letters of recommendation addressed to the Director of the academic program.
Curriculum vitae.
Funding and scholarships
Financing:
The investment that has to be made is $11,000, which includes $1,000 Enrollment fee and $10,000 Tuition. Tuition is paid in two parts, at the beginning of each program year (July), instead the enrollment fee at the beginning of each ordinary semester (a total of 4 - July and December of each year) according to the dates established in the academic calendar.
This investment provides access to USFQ services, to the physical and electronic resources of the library, to the laboratories, among others.
Payments can be made as follows:
Current payments with all credit cards.
Deferred payments at 3, 6 and 9 months no interest with credit cards from Banco del Pichincha and Guayaquil.
Wire transfer, deposit, or cash payment.
Student loan.
More information on payments, registration and payment methods at: http://www.usfq.edu.ec/programas_academicos/posgrado/Paginas/aranceles.aspx
Scholarships and financial assistance:
According to the Scholarship Regulations of the Graduate program, 3 half scholarships will be awarded annually to applicants who expressly request it in their application. The scholarships will be assigned under the following criteria:
Have an average undergraduate grade of at least 90/100 according to the scale of the institution where the degree was obtained.
Quality of your research proposal.
Grade obtained in your Admission to the Program exam.
The renewal of the scholarship for the second year of studies will be contingent on the performance shown by the student in his first year; expecting at least a cumulative grade of 80 percent.
USFQ also has a Financial Aid department for students who require this type of aid.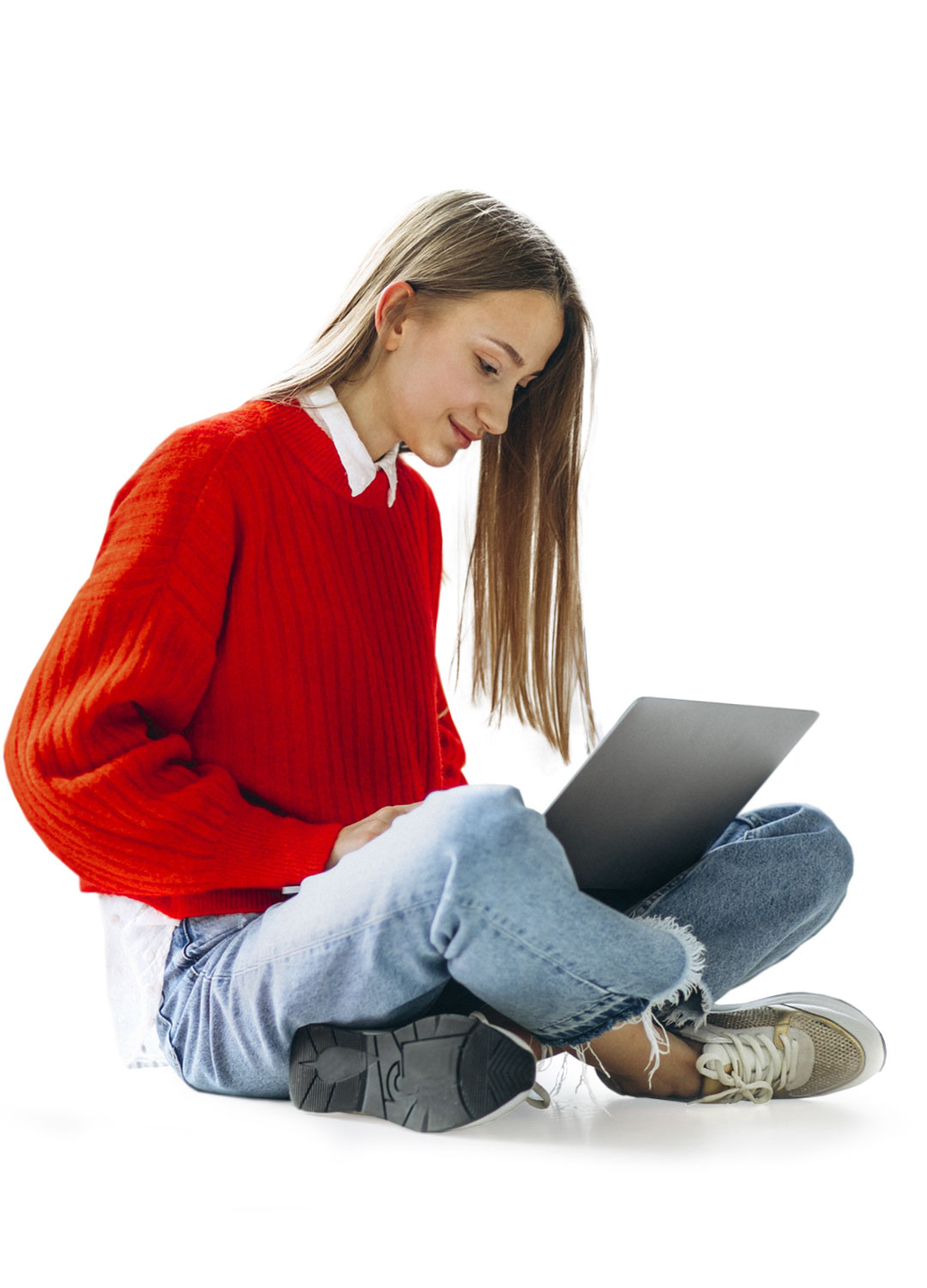 Contact
Master's in Economics Director
Professor
Director Admissions Counselor