Degree
Master in Civil Engineering, Major in Design and Construction of Earthquake Resistant Structures
Duration
5 continuous academic terms.
Total duration: one and a half years of continuous activities.
Teaching Mode
In-person classes.
Class sessions 4 days a week.
Schedule
Monday, Wednesday, and Friday from 5:30 p.m. to 8:45 p.m., Saturday from 8:30 a.m. to 11:45 a.m.
Within the program there are eight (8) modules with intensive work weeks at random,  classes every day from Monday through Friday from 5:30 p.m. to 9.45 p.m. and Saturday from 8.30 a.m. to 12:45 p.m.
Approval
Resolution RPC-SO-23-No.357-2018
Resolution RPC-SO-14-Nº 289-2020
Total Cost
$15,798
Enrollment fee: $1,436
Tuition: $14,362
Application Examination Dates
The program offers leveling courses for applicants who require it prior to the start of the program. Classes taught by professors from Ecuador, Spain, Chile, and Mexico.
Description
This master's degree is the timely and appropriate response to the needs that the country currently has, to train highly qualified professionals in the field of earthquake resistant engineering. Also, as a response to the demand for professionals trained in the most modern scientific technologies developed worldwide for the solution of earthquake resistant security problems of the projects that make up the physical infrastructure, the same that constitutes the fundamental base on which the sustained development of the country in its social and economic aspects must take place.
The importance and transcendence of the high-level professional training provided by this master's degree is given by the wide field of application of the knowledge acquired by the professionals, who graduated from this program, in multiple sectors of development in the country. The physical infrastructure projects in which the knowledge acquired in this master's degree have application are, among others: housing, housing estates, office buildings, medical and hospital centers, educational and cultural centers, workplaces, industrial centers, shopping centers, sports venues, vacation and tourist centers, road infrastructure projects, bridges, viaducts, tunnels, power generation projects, drinking water and electricity systems, and flood control systems.
Applicant's Profile
Applicants to the Master's in Civil Engineering program, with a specialization in Design and Construction of Earthquake Resistant Structures, must have a Bachelor's degree in:
• Detailed Field: Construction and Civil Engineering.
The applicant must be willing to accept great personal, academic, and professional challenges, and must aim to work in high-level technical functions, both in the public and private sectors, related to the planning, design, and construction of earthquake-resistant construction projects. They must be a disciplined and honest person who can work independently and as a team member. They must be able to work at a high level of academic rigor and have sufficient maturity and emotional stability to meet the expectations of the institution and its professors.
Likewise, the applicant for this master's program must have a total commitment to their continuing education, must possess critical and analytical skills and a great disposition for reading, research, and the search for new solutions to the problems they may face.
The program has limited availability. Priorities will be given by grades and personal and professional merits.
Professional field
The Master's in Civil Engineering with specialization in Design and Construction of Earthquake Resistant Structures graduate is prepared and highly trained to:
Use the latest technology and construction practices for the analysis, design, and construction of earthquake resistant structural systems.
Plan, evaluate, and design all kinds of earthquake resistant structures that are used in the construction of infrastructure projects and that use different types of structural materials for their execution such as: masonry, reinforced concrete, steel and prestressed concrete.
Incorporate the philosophy of analysis and non-linear design of structures, based on structural performance (Performanced Based Design) as well as the use of construction technological innovations developed worldwide, such as seismic isolators and energy dissipators for deformation control, with the aim to improve the earthquake resistant behavior of buildings and bridge structures.
Participate with professional solvency in the design and construction of projects with very special characteristics and a high degree of complexity, such as tall building structures, large span bridges with special construction systems and essential buildings, which are those that after a strong earthquake must remain operating normally.
Advantages
To solvently use the processes of analysis and specific investigation of the technical and economic circumstances in which each of the cases that you will have to face in their professional life, in order that one may become the highly trained professional in the use of the most modern technology and constructive experience, that allow one to find the most convenient and efficient solution to earthquake resistant security problems of all types of buildings and structures, which are necessary for the normal development of activities in practically all economic sectors of the country, both public and private.
Apply the acquired investigative skills, among others in the following areas, which are fundamental for professional practice and are related to the lines of research proposed for students pursuing the master's degree:
Develop mathematical models for the non-linear analysis of earthquake resistant structures.
Mathematically generate artificial earthquakes with characteristics similar to the real earthquakes that can occur in a certain place.
Generate seismic response spectra for earthquake resistant analysis of structures, based on risk studies for a given location.
Define the bases and criteria on which the structural performance analyzes of essential buildings should be developed.
Define fundamental bases on which mathematical models of structures with base seismic isolation are developed.
Define fundamental bases on which mathematical models of structures with damping systems for energy dissipation are developed.
Investigate the behavior of construction materials used in buildings affected by earthquakes.
Investigate the updating of different aspects contained in the design and construction standards and earthquake resistant construction.
Requirements
Basic requirements:
To have a Bachelor's degree registered in the SENESCYT in Construction and Civil Engineering. In the case of Bachelor's degree obtained abroad, they must be apostilled or legalized by Consular means. The University will verify that the degree corresponds to the third level, in accordance with the current Academic Regime Regulations.
Demonstrate proficiency in the English language equivalent to A1 of the Common European Framework.
Copy of identity card or passport.
Degree Certificate with grade average.
Official transcript with grades.
A printed copy of degree from SENESCYT .
Pass the USFQ graduate admission exam. To do this, refer to the USFQ Postgraduate admissions process: http://www.usfq.edu.ec/admisiones/admisiones_posgrado
Specific requirements:
Interview with the Program Director.
Updated curriculum vitae including copies of certificates and diplomas.
Deliver 3 letters of recommendation: one academic and two professionals.
Specific knowledge test.
Funding and scholarships
The program cost is $15,798 dollars.
Take into account the following methods of payment: 
Payment: Cash, Check, Credit card.
Alumni USFQ have a 10% discount.
Payment by credit card: Deferred at 3, 6, and 9 months without interest with Grupo Pichincha and Grupo Guayaquil cards; 12 months without interest only if the value of the entire program is paid.
About forms of payment by credit card visit the link below:
http://www.usfq.edu.ec/programas_academicos/posgrado/Paginas/aranceles.aspx
Payment 50/50: Pay $7,899 dollars at the beginning of the program and the remaining $7,899 dollars to be paid halfway through the program.
Monthly payment plans: In the event that the applicant does not have credit cards, checks will be accepted as monthly payment methods. For more information, go to the Financial Assistance Offices.
More information about Financial Assistance http://www.usfq.edu.ec/programas_academicos/posgrado/Paginas/asistenciafinanciera.aspx
Scholarships
For program scholarships: According to the Scholarship Regulations of the graduate program, one (1) or two (2) scholarships will be awarded to applicants who demonstrate academic excellence in the admission process.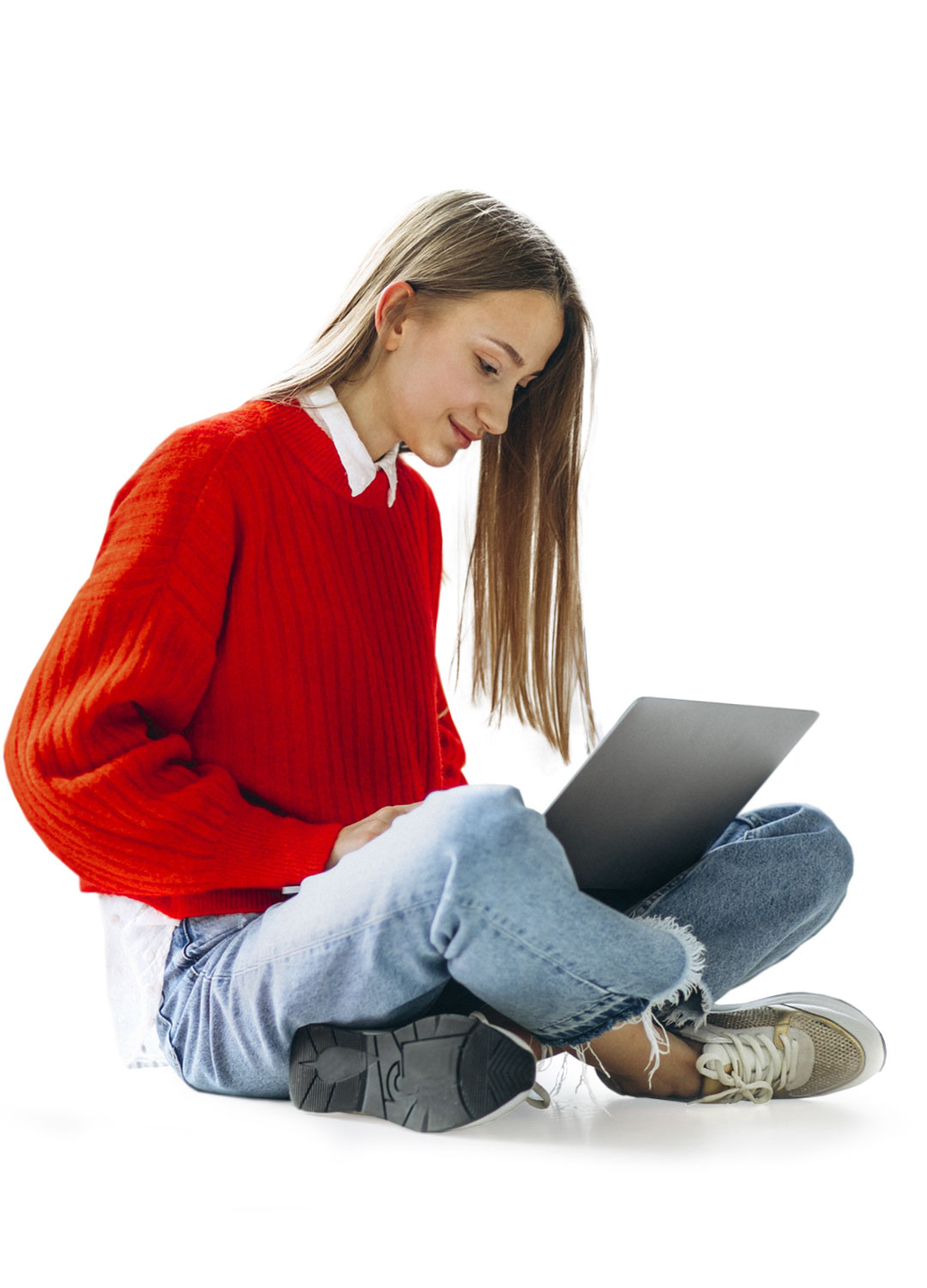 Contact
Director Admissions Counselor
Professor
Civil Engineering Program Coordinator
Director of the Department of Civil Engineering
Director of the Master's Degree Program in Management of Construction and Real Estate Companies - MDI