Minor description
Tourism can be defined as the combination of tangi­ble and intangible elements that visitors use in a particular place in order to live new experiences. This combination of activities has developed into one of the fundamental drivers of global economics. In 2019, 15 billion international visitors were registered world­wide, which demonstrates the importance of this industry across the globe. In addition, tourism gene­rates more than 272M jobs and contributes 10% of the world's GDP.
According to the United Nations Environment Programme UNEP and the United Nations World Tourism Organization UNWTO, sustainable tourism considers the actual and future economic, social and environmental repercussions to satisfy the needs of visitors, industry players and host communities. This minor addresses the importance of sustainability and the tourism industry's impact in the global com­munity. Students will be able to examine sustainable tourism components and their relationship, in order to achieve a successful and responsible planification.
This program aims to address the passion of national and international students for Sustainable Tourism. The minor lasts four months, out of which, two will take place in the Galapagos Islands including field trips in each of the courses (Tiputini Station, Leon Dormido, etc). Without a doubt, this program offers a unique opportunity.
Detalle de Currículum
| CODE | NAME | CREDITS | PREREQUISITE |
| --- | --- | --- | --- |
| HSP 1003 | Introduction to Tourism | 3 |   |
| REC 3006E | Wildlife Conservation Biology* | 3 | HSP 1003 Introduction to Tourism |
| HSP 3010E | Sustainable Tourism* | 3 | HSP 1003 Introduction to Tourism |
| INA 4007E | Climate Chance* | 3 | HSP 1003 Introduction to Tourism |
| HSP 3011E | Destination Marketing* | 3 | HSP 1003 Introduction to Tourism |
| ANT 3003E | Island Socio Ecosystem* | 3 | HSP 1003 Introduction to Tourism |
* Subjects taught at the Galapagos Campus are subject to change.
Requirements
For all the classes taught in the Galapagos, it is mandatory that students have approved the following courses: ENG 1001E Writing and Rhetoric and HSP 1003 Introduction to Tourism.
A minimum 3.0 GPA at the moment of applications is required. Students must keep this score during the program.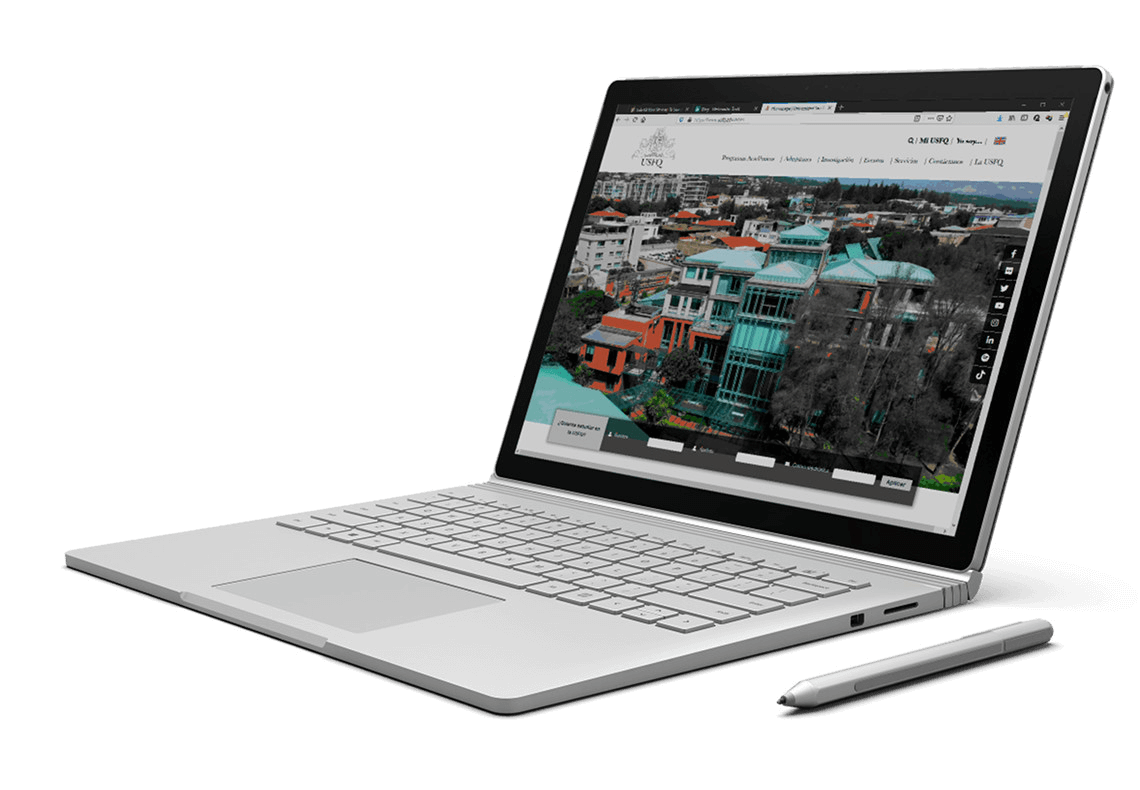 Contact
Director Institute of Heritage and Sustainable Tourism
Professor
Office
Gazebo Building, 1st Floor