Degree
Master in Public Health
Duration
4 semesters and 1 summer session (includes degree)
Schedule
Tuesday, Thursday, and Friday from 6:00 p.m. to 9:00 p.m.
Saturday from 8:00 a.m. to 1:00 p.m.
The program includes practicums, with schedule to be determined.
Approval
Approved September 14th, 2016
Resolution RPC-SO-33-No.664-2016
Total Cost
$13,000
Enrolment Fee: $1,180
Tuition: $11,820
Application Examination Dates
The opening of a new cohort for a program is determined by the enrollment of a minimum number of students. If this minimum is not reached, the refund process for the amounts paid will be executed and the student status reverted.
Description
USFQ's Master's in Public Health seeks to contribute to improving the health conditions of diverse population groups in the country, through the implementation of a demanding and multidisciplinary graduate professional training program. The program effectively combines theoretical, practical, and research aspects through the application of diverse learning and methodologies.
USFQ's Master's of Public Health is relevant, if you are thinking of:
Advancing your career development as a manager and technical-political decision-maker on issues of health and intersectorality in working with population and collective groups.
Making informed decisions for the design and planning of programs, projects and policies, through the integration of approaches to health promotion and disease prevention, the use of epidemiology and statistics in public health, the understanding of concepts and methods of health economics, and guidelines for the development of public policies and management of services and systems.
Strengthening your purposeful leadership, and a critical vision in public health issues oriented primarily to the management of programs, projects, services, networks and systems under a public logic.
USFQ's Master's Program emphasizes:
A competency-based learning model through which the student will be able to establish an interaction between disciplines for the analysis of health events addressed in an integrated and comprehensive way.
The application of participatory approaches, focused on the empowerment of the student regarding their learning process. For this, students will be exposed to classroom environments, where their critical reflection, constructive dialogue, and problem-based learning will be strengthened.
On-site learning will be combined with practice spaces in the field, where students will experience through interaction with diverse actors in the territory the practical resolution of problems in Public Health.
The learning process is supported by the use of information and communication technologies, with extensive use of existing networks and virtual platforms, which allows for student interaction in diverse settings.
The faculty combines full-time and part-time USFQ professors, (with master's and doctorate degrees), extensive work experience in research, management, and leadership of Public Health programs and projects, with vast knowledge and field experience on topics of public health at the national level, and collaborative partnerships at the international level.
Applicant's Profile
The applicant for USFQ's Master's in Public Health program is a highly motivated person team player, with a strong commitment to improving the health of population groups, together with a vocation for public service and social development, and contributing to improving the health and living conditions of the general population.
The professional who joins the program must have a minimum of 2 years of work experience in fields related to public health and be motivated to develop their knowledge and acquire skills. Must be willing to train in a demanding program that requires dedication and effort in acquiring knowledge and skills. Their attitude and discipline predispose them to be a proactive and flexible individual to new experiences of training and team work for a better team dynamic and human interrelation.
Professional field
The graduate of the USFQ MPH has the competences to work in diverse public institutions with work on issues of health, development, and social inclusion, environment, housing and others; through decentralized instances such as Municipalities, international organizations, and non-governmental institutions. They can also act as a freelance consultant and provide advice to civil society groups in Ecuador or abroad.
Advantages
Upon completion of USFQ's Master's Program in Public Health, the participant will have developed and strengthened:
Understanding of the determinants and factors related to the social production of health in diverse populations, with special emphasis on the Ecuadorian context.
Knowledge for the design, implementation, and evaluation of programs and projects in Public Health under approaches to health promotion and disease prevention, with emphasis on intersectoral work.
Skills for searching and using scientific evidence to deepen the understanding of health-disease conditions in population groups and the possibilities of intervention.
Skills for working with culturally diverse populations, such as: promoting participation, solidarity, promoting the right to health, equity, and universality.
Interdisciplinary vision for teamwork, as well as sectoral and intersectoral management of complex organizational processes, under a public logic of efficiency and effectiveness.
Leadership capacity to advocate for the fulfillment of the right to health and equity in health before different audiences.
Requirements
Basic requirements:
Bachelor's degree issued by an accredited university in the country and registered with SENESCYT, within the following disciplinary fields: Health and Well-being: Medicine, Nursing, and Obstetrics, Dentistry, Nutrition and Dietetics, Pharmacy; Therapy, Rehabilitation and Health Treatment; Assistance to Children and Youth Services. Social and Behavioral Sciences: Psychology, Sociology, Anthropology, Economics, Local Development, Social Management and Development, Gender and Development, Geography and Territory. Protection Services: graduates in Occupational Health and Safety, and graduates in Risk and Disaster Management. Biological Sciences: Biology and Microbiology. Other areas that may apply are: Journalism, Communication, Education, Ecology and Veterinary Medicine. In the case of Bachelor's degrees obtained abroad, they must be apostilled or legalized by Consular means. The University will verify that the degree corresponds to the third level, in accordance with the current Academic Regime Regulations.

Demonstrate proficiency in the English language equivalent to A2 of the Common European Framework.

Copy of the identity card or passport.

Degree certificate with grade average.

Official transcript with grades.

A printed copy of degree from SENESCYT, and

Pass the USFQ postgraduate admission exam. To do this, refer to the admissions process at: http://www.usfq.edu.ec/admisiones/admisiones_posgrado

Specific program requirements:
Once the application is submitted, applicants who have been successfully approved must enter a final selection process that includes:
Hold an in-person interview with the Program Director in order to assess their attitude, interest, professional life project, and contribution to the program to its fulfillment.
Statement of reasons to study Public Health through a written letter, addressed to the Program Director.
Take and pass a specific aptitude test to assess oral and written comprehension, writing and critical reading skills of academically generated evidence in public health.
Updated curriculum vitae.
Funding and scholarships
Investment Amount:
The program has a cost of 13,000 USD. Financing is carried out for academic periods, six total. The cost of the MPH is divided into 6 equal installments, to be paid at the beginning of each of the program's modules.
Payment can be made by credit card or cash, directly in the treasury.
Payments for the programs may be made under the options mentioned in the link: http://www.usfq.edu.ec/programas_academicos/posgrado/Paginas/aranceles.aspx
Scholarships:
In accordance with the Graduate Program Scholarship Regulations, the equivalent of a 100% scholarship will be awarded for each cohort. The total amount may be distributed among students who apply to it, considering criteria of academic merit and need. The scholarships will be applied at the end of the first half of the entire Public Health Master's program, considering the curriculum in progress.
Testimonials
"Ecuador needs training spaces that recover of the fundamental values ​​on which the formation of careers related to health were based, where the approach to Health is social, political, economic, cultural and leaving for a moment the biological point of view of undergraduate training. During my training, the Master's in Public Health became that space for discussion between students and professors, allowing me to guide my vocation to service, strengthening my capacities in decision-making, the generation of plans and actions aimed at the well-being of the population."
- Juan Chuchuca,  Director First Level of Care. Ministry of Public Health -
"It is gratifying to be able to speak about my passage through USFQ's Master's in Public Health. I can mention that, from the first moment, it exceeded my expectations in every way: the experience of its professors, the human warmth of all the staff, my classmates, the experiences lived with the community, they are all part of a great experience within the program. I leave loaded with tools that will help me to continue growing as a professional and as a person, to serve others through a much broader vision than the meaning of Health itself. I am satisfied because I have been able to link, as I wanted, my career with Public Health and with many ongoing projects that would not have been possible without the knowledge learned. Thank you!"
- Karina Pisco, Head of the "URBANIMAL" Animal Health Management Center -
(Project of Integral Management of Urban Fauna of the Municipality of Quito)
"In the Master's in Public Health I learned about topics such as 'social determinants of health' or 'health promoting schools' or 'community health', which helped me understand the health-disease processes from a not only individual or interpersonal perspectives, but also those of the community and public policy. The master's thesis sparked my interest in research, and it coincided that one of my mentors, Fernando Ortega, had completed his Ph.D. He motivated me to apply for a doctorate, to develop myself as a researcher. And this is the path I am on today."
- Daniel Lopes-Cevallos, Professor of Ethnic Studies & International Health Oregon State University -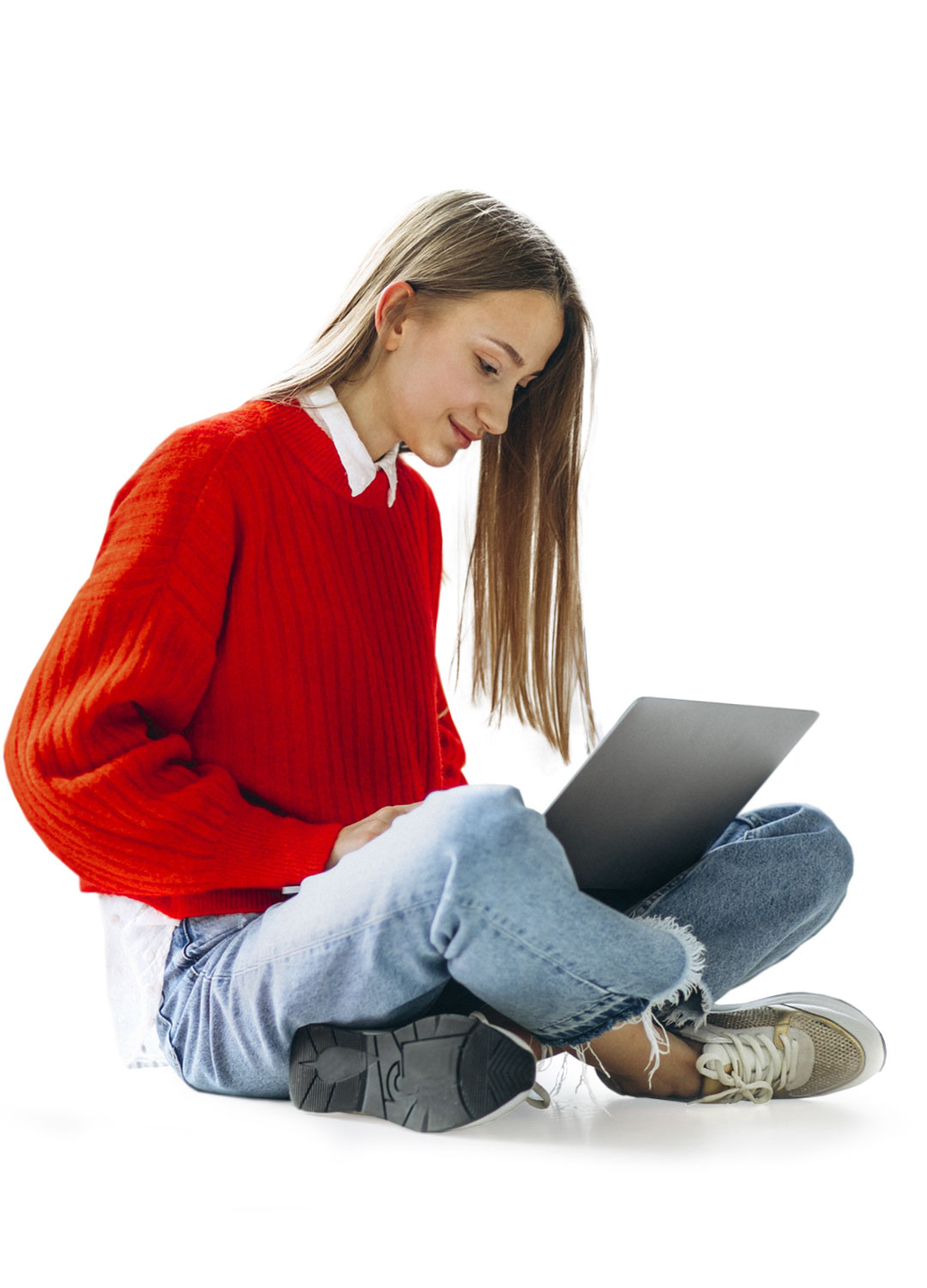 Contact
Director Admissions Counselor