Being part of USFQ ALUMNI is believing in its mission, supporting its vision, and living its values.
At USFQ THE ALUMNI, we want you to always feel close to your university, no matter where you are.
Welcome to the USFQ ALUMNI page, here you can find all the information about the activities and events that we carry out, in addition to the benefits and opportunities that we have for you.
Update your information and join the network of graduates from the best university in Ecuador.
About Us
THE USFQ ALUMNI is USFQ's network of graduates, dedicated to promoting the spirit of integration and belonging among graduates.
The USFQ ALUMNI community includes all people who have studied and graduated from USFQ in undergraduate and graduate programs.
THE USFQ ALUMNI aims to create networks that benefit graduates, generating projects and opportunities for them.
Mission
THE USFQ ALUMNI seeks to incentivize, promote and strengthen the sense of belonging of graduates to the San Francisco University of Quito, through networking, development of participatory projects, and generation of collective benefits for alumni at the global level.
Update your information
"Dragons today, dragons tomorrow, dragons forever"
We are the graduate network of the best university in Ecuador
THE USFQ Alumni offers:
Integration and Networking Events
Continuing Professional Education
Job opportunities, employment exchange, and exclusive placement
Advice on Master's Programs and International Scholarships
Benefits Network inside and outside the USFQ
Get your USFQ Alumni card and access discounts and benefits in more than 50 affiliated establishments.
Update your information at www.usfq.edu.ec/alumni
Get your card at our office located at Casa Tomate CT of. 202/ alumni@usfq.edu.ec/ 2971700 ext 1380
Take advantage of the benefits! Find out about the network here: /alumni/Paginas/beneficios.aspx
Benefits
Get your USFQ Alumni card and access all the benefits of being a dragon!
Get your USFQ Alumni card and access the benefits of discounts and promotions with more than 50 establishments affiliated with the USFQ Alumni network.
Take advantage of the benefits that your USFQ ALUMNI card offers you! USFQ
Are you interested in making a discount agreement with the Alumni network?  Email us at alumni@usfq.edu.ec
USFQ
Receive 10% discount on all your services in cash payments
Receive a 10% discount on the tuition fee for children of USFQ graduates
Continue: receive 10% discount.
Receive a 20% discount on certifications for cash payments.
Receive 30% discount in workshops open to the public.
USFQ Library: 30% discount on membership.
15% discount at the clinic
Receive a 10% discount on Postgraduate courses
Receive a 15% discount on clinic services
15% discount on consultation and hospitalization
10% discount on all products in the store
Receive a 10% discount at the Gourmet Restaurant. Marcus Apicius
We want you to stay connected to USFQ even after your graduation, do not miss any news or opportunity, use the exclusive email for graduates.
+Info
https://bit.ly/MAILUSFQALUMNI
Restaurants
17% discount on main dishes
Receive free dessert with the purchase of a main course.
Pampite 162 & Diego de Robles
Receive 10% discount in store and terrace
Av. Vía Lactea & Vía Pillagua
Receive a 10% discount on all consumptions and our lunch for $7.99
Receive 2x1 in cebiches or pisco & gin.
Av. Coruña N24-114 and Rafaela León Larrea
10% discount at any of our stores or customer service.
Receive 3x2 in select cocktails Tuesday through Thursday, all night.
Gónzalez Suárez N27-171 and 12 de Octubre
Receive a 10% discount on any consumption.
We are located in Valladolid N24 and Francisco Salazar
10% discount on selected merchandise.
Paul Rivet 227 and James Orton
With your Alumni card receive, 20% discount on à la carte dishes at La Hacienda de JW Marriott Quito
- Does not apply alcoholic beverages
- Does not apply on special dates
- Applies to tables of up to 10 people
- Does not apply with other promotions
- Applies until December 31st, 2019
sara.borja@marriott.com
Contact:
sara.borja@marriott.com
Receive 2X1 every Tuesday in classic studs.
Valid until September 24th, 2019
Receive 2X1 every Tuesday for breakfast. BREAKFAST WITH SOMEONE
• Valid until September 24th, 2019
Receive 2X1 every Tuesday in ceviches.
Valid until September 24, 2019
With your Alumni card receive, 20% discount on a la carte dishes at Kaori Sushi Bar of JW Marriott Quito
- Does not apply alcoholic beverages
- Does not apply on special dates
- Applies to tables of up to 10 people
- Does not apply with other promotions
- Applies until December 31st, 2019
sara.borja@marriott.com
Receive 2X1 every Wednesday in signature cocktails
Valid until September 25, 2019
Chocolate: 15% discount, on purchases from $10.00
gerencia@chocolateca.com.ec
TWO BARREL BREWERY:
Present your Alumni card and receive a free item. 0999614647
Tourism
Get discount on trips only with Metropolitan Touring Cumbayá
50% discount on tours throughout the country.
nponce@wanderbusecuador.com
Get discount on trips only with Metropolitan Touring Cumbayá
Services
Bespoke travel:
10% discount on all our private tours.
andres@bespoketravelcompany.com
10% discount on any coworking membership.
10% discount on all services and packages. Preferences for the alumni.
0983009436 / 2898626 Miravalle 3
25% discount at the offices.
Receive 10% discount throughout the store.
10% discount on the total purchase, excluding VAT. The promotion will only be applicable within the Yokos Toys establishment, fairs, and any other event outside the establishment are excluded.
Contact: 0985622707
15% discount on individual therapy.
Contact: 0994793516. Eloy Alfaro N29-235 between Alemania e Italia. Edif. Fortune Plaza, Piso 7, Of.
Receive a 20% discount on the purchase of insurance for the entire USFQ community.
vsandoval@bluecard.com.ec
50% discount on your tickets from Monday to Thursday. * Applies to 2D - 3D - IMAX formats
5% additional payment for the sale of used clothing
Quito: 2443243 y Cumbayá: 355042
4% discount on vehicle purchases or monthly update by "GM," preventive and corrective maintenance. Also a 20% discount on Labor and 15% on Spare Parts.
mvillacis@autoconsa.com
25% discount on one service per invoice. * Does not apply to purchase products or gift cards. - Non-transferable personal benefit.
Amazonas and Mariana de Jesús
Discounts and promotions in courses and tutorials.
http://www.tutoreando.com/
Receive a 50% discount on the registration of the internship and work and travel programs.
0989052200
10% discount on the annual cost of club membership.
grossandina@gmail.com
0999200454
2% discount in our agencies in any of the following brands: Jeep, Fiat, Dodge, Ram, Mazda, and 10% discount on services and parts.
jlandazuri@autofenix.com.ec
10% on all our products and services  
www.englishhouse.com.ec
10% in the form filling service for the application of the Schengen visa, USA and UK
vfsglobal.quito@gmail.com
Receive a 20% discount from the regular price of the JW Marriott Quito Zumay Health Club membership.
- It does not apply with other promotions
- Applies to the value of the annual individual membership
- Does not apply for renewals
Contact:
sara.borja@marriott.com
Receive 2X1 in our Comprehensive Reading program
Contact: 0984309872
Receive Coworking services and offices.
Benefits Include:
• We do not charge guarantees
• Receptionist.
• Receipt and delivery of parcels.
• 1 hour a month of strategic and financial advice
• Weekly workshops.
• Internet of high speed.
• 24-hour security.
• Daily cleaning of social areas.
• Weekly cleaning Private offices.
• Unlimited water, fruit detox, coffee, and water.
• We are pet friendly.
• Meeting rooms with capacity from 4 to 50 pax.
• Additional parking service of $ 40 + VAT.
Contact: info@worq.com.ec
Receive a 10% discount on the final total of high-tech disinfection.
Applies to:
- Households
- Hotels
- Saunas
- Kindergartens
- Health areas.
It is ideal for killing: bacteria, viruses, spores, and fungi.
ivanovbrasil@gmail.com
15% discount on courses, 5% discount on private lessons, vocational guidance, and translations. Apply with any form of payment. Cell: 099-550-0003
20% discount on Oral rehabilitation treatments (crowns, inlays, removable, and fixed prostheses) includes for the USFQ administrators.
samis_1996@hotmail.com
Receive a 5% discount on the final consumption of our art products. Contact: 022253333
Receive a 10% discount on all our products.
The perfect ally for architects and designers.
• Doors
• Pergolas
• Divisions
• Railings
• Handrails
• Decorative accessories We offer design, manufacture, and installation service.
www.decometal.ec
Receive 10% and 15% discount, automatic selection, Diners card ease of payment.
fragallegos@hotmail.com
Sports
Receive free registration.
0987002173
FREE registration. We are the trainers you were looking for; Umbral is not just any gym; it is a #Family.
0958985992
Receive a 10% discount on the first payment.
Cumbayá, Chimborazo N1 – 213 & Pampite.
20% discount on a group or individual class and also a 20% discount on court rentals. (All reservations are made through the PadelTrack App)
0995009805
Present your USFQ Alumni Card at Beat Fitness and access a special package of unlimited classes for $ 75 per month. APP: Bike Beat 
karla@beatfitness.com.ec
Fashion
Receive a 15% discount on cash or debit payments and a 10% discount on credit card payments.
Receive a 20% discount on any form of payment, exclusively for the specialized line of work Crocs At Work.
Lodging
30% discount on JAMA CAMPAY accommodation.
franciscodca@icloud.com
Special prices for the entire USFQ community.
Contact: 0989025837
Receive a 20% discount on the Amazon tour 3d/2n package.
0987646894
Buffet breakfast included for two adults between 9:00 a.m. and 11:00 a.m. in Bistro Latino included with the complimentary night Experiences when acquiring membership - Applies until December 31st, 2019
Contact:
sara.borja@marriott.com
Postgraduate Offer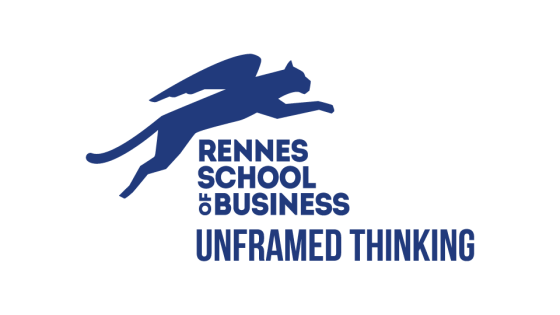 RENNES
20% de descuento en las tarifas para todos los USFQ Alumni que deseen estudiar los programas de Maestría.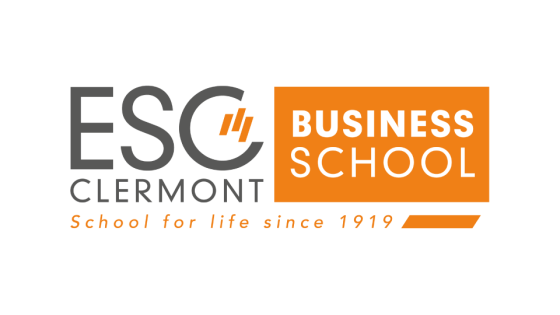 ESC- CLERMONT
Beca del 15%  para todos los USFQ Alumni en nuestros programas de Maestrías.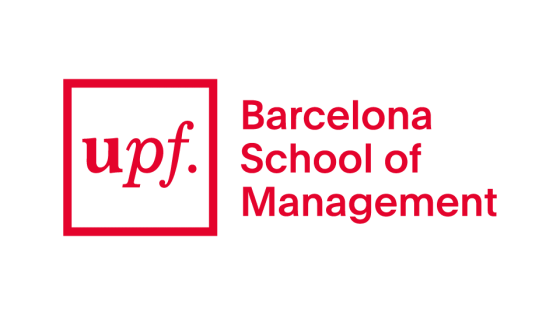 UPF -BSM
Becas talento partner , programa de becas que te permitirá cubrir hasta el 50% del precio total de la matrícula en cualquiera de nuestros másters.
Alumni Awards
About the awards
The FQ Alumni Awards is an event organized by USFQ Alumni (the network of USFQ graduates) to offer special recognition to the USFQ alumni that have made a difference in the history of Ecuador and the world, raising the spirit of USFQ.
In October 2018, on the occasion of the 30th anniversary of the USFQ, the USFQ Alumni Awards were held for the first time at USFQ's Shakespeare Theater. A second edition of the recognitions is planned for 2020.
The USFQ Alumni Awards are classified into different categories to which USFQ undergraduate and graduate graduates can apply. Communication about the start of applications is done through social networks and via email. Graduates interested in participating or proposing a candidate can complete an application form on the web. Subsequently, and through a selection and qualification process, the best candidates will be identified. A jury is formed for each of the categories with internal and external members of the USFQ, who will make the selection of nominees and winners. The entire process will be audited by an external company to guarantee the transparency of the results.
In addition to rewarding outstanding graduates, the USFQ Alumni Awards seeks to raise funds for scholarships at the USFQ.
USFQ Alumni Awards 2019
USFQ Alumni Awards 2020 – COMING SOON
---
Testimonials
Daniela Vilema Moreno
Daniela Vilema Moreno graduated in 2015 from the Environmental Communication Degree. She leads the Charles Darwin Foundation Marine Education Program in the Galapagos Islands in which, along with her team, she teaches children and young people about the conservation of sharks and marine ecosystems through science, experience, and exploration. She is currently a National Geographic Explorer thanks to the project she leads to change behaviors in the face of marine pollution.
"My training at USFQ taught me to challenge myself, to always keep ethics and integrity in mind, and to go further in everything I do in my professional and personal life. I am very grateful for the training I had at USFQ because, among other things, it is the only university in Ecuador (and one of the few in the world) that has a degree in Environmental Communication. I am very passionate about this career, in addition to loving nature and looking for ways to contribute to its protection, much of this passion is due to the motivation of many of the professors I had, who inspired me a lot through their classes and their experiences."
María Cristina Gallegos Jaramillo
María Cristina Gallegos Jaramillo graduated from USFQ in 2004 with a degree in Digital Arts and Multimedia Animation with a minor in Programming and English. She has a Master's in Cultural Management from Pratt University in New York, USA. During her career at the United Nations at the international level, María Cristina worked on various social impact projects protecting the rights of girls and boys, gender equality, and people with disabilities at the national and international levels. In Ecuador, she co-founded the project of cultural exchange and social impact, Awakkuna: pro-weaving the animals of the Amazon.
"USFQ not only gave me the technical knowledge necessary for a professional career at a national and international level, but it also gave me the tools to develop my leadership in development projects, my capacity for innovation, critical thinking, resilience, and creativity to face a path of success. In life you not only need technical knowledge; you also need to know how to interact with humanity."
Diego Falconí Trávez
Diego Falconí Trávez graduated from USFQ in 2004 in Jurisprudence and Liberal Arts with a Minor in Literature. Doctor in Theory of Literature from the Autonomous University of Barcelona, where he is currently an associate professor. Writer, professor, researcher, and cultural manager on issues of literature, gender, colonialism, and human rights, branches that have allowed him to understand the importance of historically discriminated groups being able to articulate their cultural registers. In 2016 he won the Casa de las Américas Award in the Essay category, and in 2017 the literature mention Aurelio Espinosa Pólit from the Municipality of Quito. He is the author of more than twenty publications. He directs the magazine Iuris Dictio and the intertext group between Law and Literature, both from USFQ.
"USFQ taught me that education is not synonymous with a career and that to understand the cultural complexities it is essential to wander through various corridors of knowledge, knocking with respect, although sometimes with ease, the doors and bells of various branches of knowledge. The university taught me to be bold but also rigorous, to work individually but also with other people, even those with whom I do not share the same worldview. But above all, at USFQ I learned to defend my ideas and actions with arguments based on knowledge and ethics with assertiveness and seeking to avoid arrogance. I would not be who I am today if I had not passed, more than ten years ago, through those beloved corridors."
Ana Dolores Román Aguinaga
Ana Dolores Román Aguinaga is an executive with 23 years of experience in the pharmaceutical research sector. She is a two-time USFQ graduate: in 1995 she obtained her degree in Business Administration and Marketing, and in 2001 her MBA. Its most recent and important achievement was to consolidate three countries in a cluster managed from Ecuador, ensuring an organizational model focused on excellence, operational efficiency, and productivity improvement. She is currently The General Manager of Pfizer Ecuador, Peru, and Bolivia.
"At USFQ I learned to grow as an integral human being, I developed a thoughtful thought, supported by a robust education towards excellence and ethical principles. The liberal arts education based at USFQ contributed significantly to my openness of mind, to the development of skills, understanding that knowledge goes beyond technique, that skills must adapt to the changing environment and dynamics, to the importance of being good communicators, to the value of networking and to recognizing that resilience is necessary to be successful professionals."
Diego Andrés Arévalo Martínez
Diego Andrés Arévalo Martínez graduated from USFQ in 2012. At the same time as he finished his studies, he set up a digital start-up that would later sell to Publicis, one of the 3 most important communication holdings in the world. After spending two years at Publicis leading the group's digital efforts for the region, Spanish unicorn Cabify chose him as the global head of strategic planning. Currently residing in Madrid, he is one of the youngest Global Heads of the Cabify company, as well as the only Ecuadorian in positions of global leadership.
"USFQ was, without a doubt, a school of life for me. From the academic quality to the friendships that were born from that period, friendships that were the seed to find honest partners, with identifiable values to mine. On the other hand, I want to attest to the mentors I met at the University, as they not only guided my first steps with relevant business advice, but were a key motivation, even when the doubts were bigger than ever. I am eternally grateful to the University because I am fortunate to have been able to train there. If I can summarize what I feel USFQ has taught me: entrepreneurship, professional ethics, self-confidence, and resilience. In short, a world-class university."
Diego Alonso Tituaña Matang
Diego Alonso Tituaña Matango is Kichwa-Otavalo and currently serves as Second Secretary in the Permanent Mission of Ecuador to the United Nations. Since his appointment in 2014, his work has focused on issues related to human, social and cultural rights. He has led and coordinated important processes and initiatives for the benefit of indigenous peoples at the international level. He graduated with honors from USFQ in 2010, where he obtained a Bachelor's degree in Communicational Design and an in International Relations. He is a Master in International Relations and Diplomacy from the Institute of Higher National Studies (IAEN).
"One of the aspects that I developed while studying at USFQ was to question everything and question myself. From this, I explored different alternatives to achieve objectives that benefit my people. I learned to set high goals that required much more of my effort to achieve. The knowledge I acquired at the university contributed to my personal development and professional training."
Actualización Profesional
La USFQ ofrece, a través de Educación Continua y la oficina de USFQ ALUMNI, una variedad de cursos y programas basados en el modelo educativo de las Artes Liberales, los cuales están apoyados en la amplia oferta académica de la universidad, dirigidos a la actualización y fortalecimiento de conocimientos, destrezas y habilidades profesionales.
Nuestro enfoque está orientado en brindar seguimiento y apoyo constante a los graduados de la USFQ.
Lorena Lara
Telf. 022 971700 ext. 2098
Email: llarac@usfq.edu.ec o alumni@usfq.edu.ec
Maria Cristina Noboa
Telf. 022 971700 ext. 1053
Email: mcnoboa@usfq.edu.ec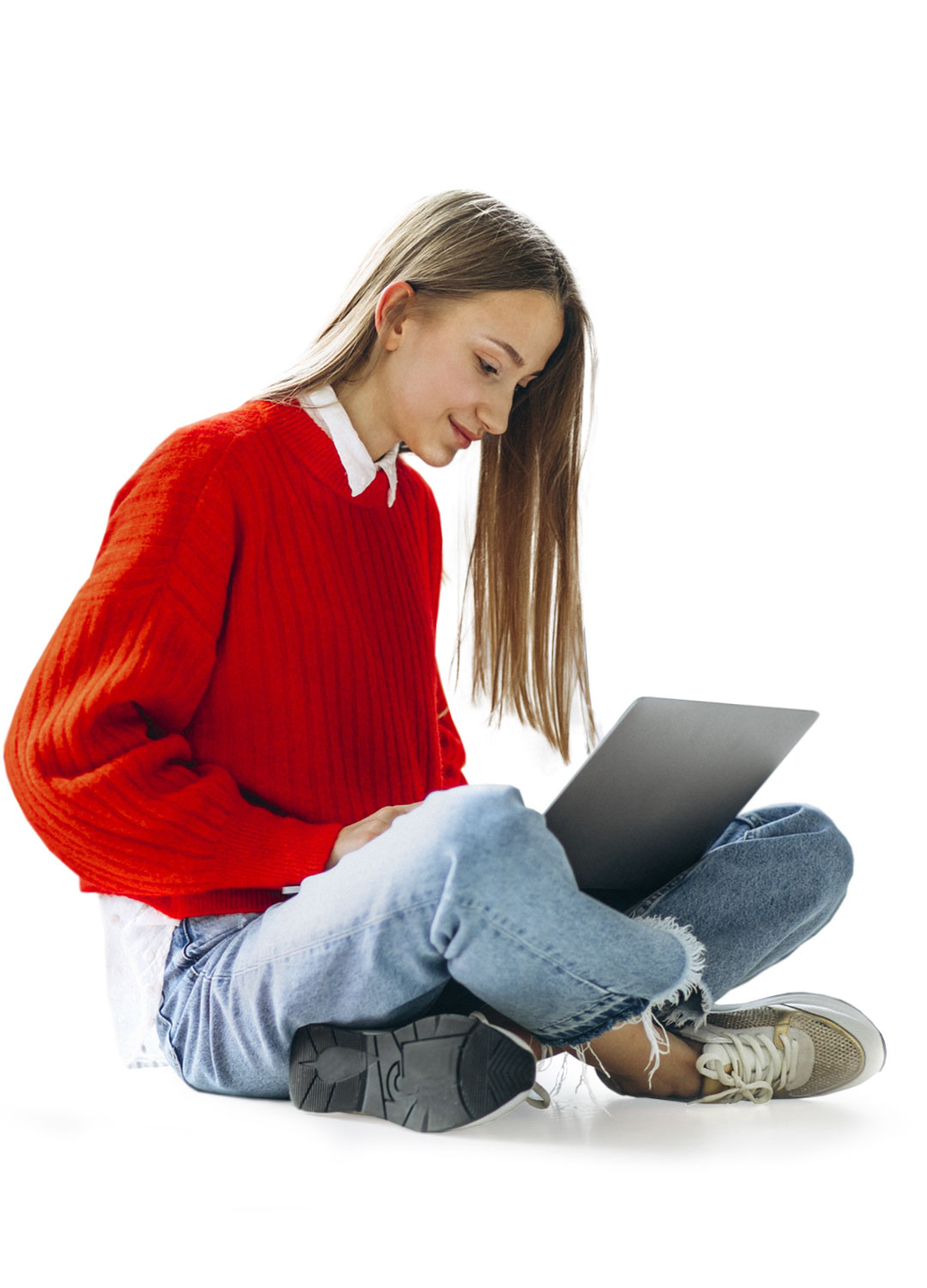 Contact
Directora de Contacto Empresarial y Alumni
ALUMNI Management Specialist