"Design and innovation of the industry of the future."
Mechanical Engineering
Degree
Mechanical Engineer
Teaching Mode
Face to Face Learning
CES Initial Approval Resolution
RPC-SO-31-No.576-2016
CES Updated Approval Resolution
RPC-SO-05-No.098-2020
Description
The Mechanical Engineering degree program focuses on the fundamental principles of sciences applied to engineering such as physics, chemistry, and mathematics, in order to develop design capabilities in machine and product manufacturing, fluid and power system design, and control and automation system design.
Professional training of students enables cognitive development through several important elements such as project development in all classes within the program (PBL - project based learning), observation through visits to production companies, development of theoretical and practical in class projects, and research and community outreach projects.
Advantages
USFQ's Mechanical Engineering program is accredited by ABET (Accreditation Board for Engineering and Technology), the accrediting agency for post-secondary programs in science, engineering, and technology in the United States of America. The accreditation, obtained for six years, ensures that graduates are able to compete globally with a state-of-the-art education, based on a continuous improvement system, which promotes learning and the achievement of educational objectives in each activity within the program.
Studying Mechanical Engineering at USFQ allows graduates to be mechanical engineers with a global perspective. International accreditation, exchange programs, contact with international research professors, and internships in recognized global companies (Scania, Siemens, etc.) all promote in the training of engineers with a very high technical level and a broad vision.
The education in Mechanical Engineering at USFQ is based on the "PBL - Project Based Learning" method. Throughout their studies, students develop constructive projects with the application of design basics and calculations.
Our graduates have been accepted into recognized graduate programs at universities including MIT, Texas A&M, University of Michigan, Cambridge, Virginia Tech, among others. 25% of our graduates opt for masters and doctoral studies thanks to the opportunities and preparation offered by USFQ.
USFQ prepares mechanical engineers capable of applying their knowledge in the design, maintenance, and administration of machine and production systems. They are able to adopt new technologies, use new software and hardware tools, and actively participate in academic research. They are always connected to the needs of the community and the environment. Some of the skills sought in graduates are highlighted below.
Core capabilities:
The ability to calculate, design, build, produce, and experiment in the areas of thermo-fluids, mechanical systems, materials, and manufacturing. This knowledge, together with techniques and tools, allow graduates to identify, formulate, and propose solutions to engineering problems.
Graduates who use modern engineering skills, techniques, and tools in finding solutions, using logical thinking processes, and applying scientific, technological, and engineering knowledge to develop products that solve problems of interest.
Professional skills:
USFQ's Mechanical Engineering graduates are capable of implementing practical solutions to academic and industry research problems. They are capable of applying fundamentals of engineering and science, as well as economic, environmental, social and political factors, in order to successfully complete engineering projects.
Social skills:
Mechanical Engineering students study contemporary topics, which contribute to the advancement of the industry and the well being of society in a professional and ethical manner.
Educational skills:
Students develop self-discipline and self-learning skills allowing them to continue their education through professional practices, graduate studies, and life in general.
Leadership skills:
Students learn to effectively communicate their ideas and work within interdisciplinary and multidisciplinary teams.
Global awareness capabilities:
Mechanical Engineering students are capable of measuring the economic, environmental, and social impact of their activities in a global context.
Occupational field
Students who graduate from USFQ's Mechanical Engineering program have unique opportunities, both locally and internationally. The knowledge base developed during their course of study allows graduates to quickly adapt to new fields of work. This adaptability is an advantage towards success in the changing professional world. Furthermore, thanks to humanistic and linguistic studies at USFQ, students are capable of being negotiators, communicators, managers, and effective problem solvers.
USFQ graduates gain valuable hands-on experience during their studies. These experiences range from working with CNC machines and tools, to professional practices in specific areas of Mechanical Engineering.
In recent years, the demand for Mechanical Engineers in Ecuador has increased. This has allowed USFQ graduates to gain employment in various sectors of the industry such as energy, oil production, petrochemicals, manufacturing, metal construction, automotive, metallurgical, among others.
The agreements that USFQ's Mechanical Engineering program has with external companies, universities, and research centers allow graduates to have better access to job opportunities. These agreements include:
International - Oak Ridge National Laboratory (ORNL), TN, USA; Thermal Spray Research Center (CTSR), NY, USA; Center for Research and Advanced Studies of the National Polytechnic Institute (CINVESTAV), Querétaro, Mexico; VTT, Finland; European Organization for Nuclear Research (CERN).
National - Repsol, SLB, Imetca, Greepo Energy, Aktive.
Testimonials
Testimonials from our Graduates:
"The professional quality of the professors, the openness, and the resources provided to the students by the university, make the University of San Francisco de Quito a provider of an international-level education to all of its students. I can say that thanks to my dedication and the advantages that USFQ gave me, today I am a great professional who can easily overcome the challenges of my working life."
- Gabriel Abedrabbo -
"Thanks to USFQ, I broadened my horizons and expectations beyond what I could imagine. The high academic level helped strengthen my growth as a person and has been a fundamental pillar for my professional development."
- José Fuentes, Manager Rubbers and Wetsuits Viking -
"USFQ has given me a great education, not only academically but also personally. I received knowledge not only in the area of ​​Mechanical Engineering but also in the area of ​​projects, administration, economics, general culture, etc. which has helped me to see the world with a more global view. Thanks to this knowledge, I always look for continuous improvement and optimization of resources from an administrative point of view. Additionally, I explore new projects and transcendental achievements personally and in any world-class organization."
- Luis Alberto Tillería, Predictive Maintenance Engineer EPF - Petroamazonas -
Our Teachers' Comments:
"USFQ Mechanical Engineers are professional, creative, design engineers with excellent foundations in mechanical engineering and research. They are able to translate their ideas into tangible projects that work efficiently and sustainably. Our engineers are proactive, entrepreneurial, and very innovative."
- Alfredo Valarezo, Director of the USFQ Department of Mechanical Engineering -
"The USFQ Mechanical Engineering career focuses on educating people who think differently and become innovators and elements of change. The attention given to research and instructional activities has created a strong bond of participation between committed teachers and students."
- Edison Bonifaz, professor at the USFQ Department of Mechanical Engineering -
Additional Information
Objectives, learning outcomes, student data documentation, annual enrollment and graduation data.
USFQ's Mechanical Engineering professors constantly seek improvement for the undergraduate program. The educational objectives reflect this improvement need and have therefore been reviewed by advisory members made from industry advisors, professors, students, and graduates.
The Mechanical Engineering curriculum at USFQ is designed to educate students who will eventually become:
Engineering Professionals - Graduates with a solid understanding of the fundamental principles, methods, practices, and tools in mechanical engineering and its related fields, capable of working in multidisciplinary teams with other engineers, and demonstrating a commitment to ethics and social responsibility.
Leaders and Entrepreneurs - Graduates that demonstrate leadership and entrepreneurship skills, focused on the development and implementation of engineering solutions.
Humanists - Graduates following the liberal arts philosophy in order to contribute to the scientific, technological, and sustainable development practices of their communities.
Continuous Learners - Graduates in search of continuous improvement as engineers through professional development programs, graduate programs, training, and independent research.
The educational outcomes for Mechanical Engineering students at USFQ include the knowledge, skills, and abilities listed below. Mechanical Engineering graduates will have:
The ability to apply knowledge of mathematics, science, and engineering to their work.
The ability to design and conduct experiments, as well as analyze and interpret data.
The ability to design a system, component, or process that meets specific needs and takes into account realistic economic, environmental, social, political, ethical, health and safety, manufacturing, and sustainability constraints.
The ability to participate in multidisciplinary work groups.
The ability to identify, formulate, and solve engineering problems.
A clear understanding of professional and ethical responsibility.
The ability to communicate effectively.
A necessary broad education in order to understand the impact of engineering solutions in a global, economic, environmental, and social context.
Awareness of the need and the ability to engage in continuous learning processes.
Knowledge of contemporary problems,
The ability to use modern engineering techniques, skills, and tools to practice engineering.
International accreditation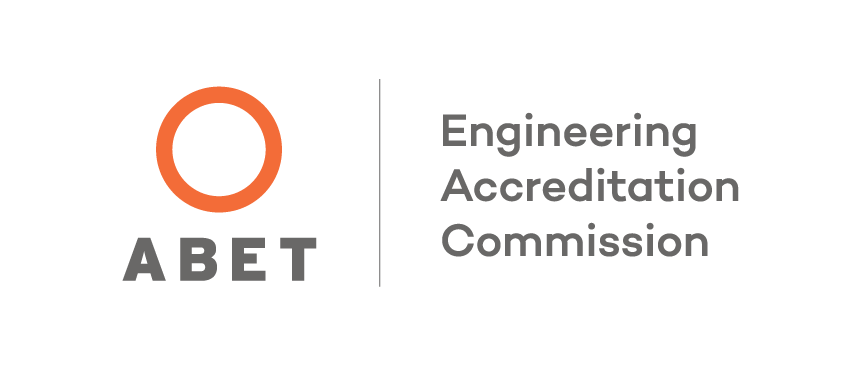 ABET    ENGINEERING ACCREDITATION COMMISSION
USFQ's Mechanical Engineering program has been accredited by the ABET Commission on Engineering Accreditation, http://www.abet.org. (Accreditation Board for Engineering and Technology, Inc.). ABET is a non-governmental organization that accredits third level education programs in science, engineering, and technology in the United States of America.
With the ABET accreditation, students, parents, employers, and the society we serve, can be assured that our program meets quality standards that educate professionals prepared to enter a high-level global/international workforce.