Degree
Master in Environmental Management, Major in Socioecological Systems Management
Teaching Mode
In-person classes.
Class sessions 3 days a week.
Schedule
Friday from 5:00 p.m. to 9:00 p.m.,
Saturday from 8:00 a.m. to 2:00 p.m.,
and Sunday from 08:00 a.m. to 1:00 p.m.
Start of Classes
August, 2022
The opening of a new cohort and therefore the start of classes, depends on the application of a minimum number of students to the program.
Approval
Approved on November 14th, 2018
Resolution RPC-SO-42.No.713-2018
Application Examination Dates
For scholarships, only those who have taken the application test until April 17 and the knowledge test until April 3 will be call.
Description
This professional master's degree is born from a comprehensive approach to Environmental Management, based on four axes: Biophysical Environment, Human Environment, Environmental Management, and Institutional Environment. In this interdisciplinary and multidisciplinary scheme, the conservation needs of natural resources and the social demands of the populations that depend on these resources are linked throughout the program, allowing for the understanding, analysis, and solution of environmental problems from the social perspective. This orientation is combined with a solid background in the management of environmental and organizational planning tools, understanding of the policy, and current environmental legislation; as well as with communication and environmental negotiation tools, which tend to achieve participatory management of natural resources and the environment. All this, together with the academic experience and relations with the authorities and the community that the University of San Francisco de Quito has achieved in almost two decades of presence, experience, and work on the islands.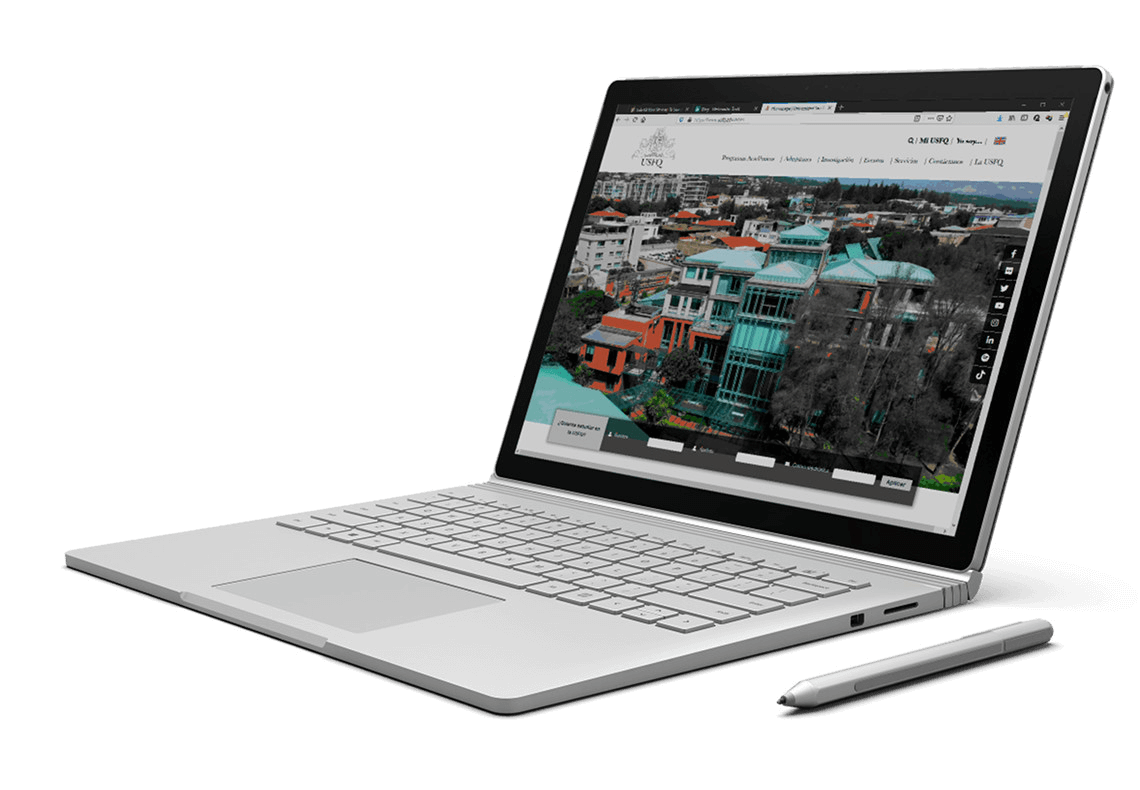 Contact
Asistente Administrativa Colegio de Ciencias Biológicas y Ambientales
Director Admissions Counselor