About us
The ISYN is a multidisciplinary team of academics, dedicated to the investigation of health and nutrition problems and their determinants, for the support of prevention and health promotion activities, the training of professionals, and the evaluation of intervention programs in health, nutrition, and development.
The team is made up of professionals in different areas of public health, nutrition, medicine and the social sciences. We collaborate with local groups and communities, national and sectional governments, and international technical cooperation organizations.
Specific objectives
Establish a permanent agenda for research in health, nutrition, environment and development.
Conduct research on health and nutrition problems in Ecuador, other countries in the region and the world.
Promote good practices for a healthy lifestyle and optimal access to health services.
Generate and disseminate knowledge about population problems of poor nutrition due to deficiency and excess.
Develop technologies, actions, programs and innovations that improve the health and nutrition status of the population.
Improve the quality of research and provide advice in the design, execution and evaluation of programs where health, nutrition, environment and development interact.
Incorporate USFQ students into projects that are carried out at ISYN to foster their interest in research and work with population groups.
Research Interests
ISYN's research approaches are:
Nutritional problems due to deficit or excess in different population groups.
Access and use of health services.
Evaluation of the state of health and nutrition in the different population groups.
Health and wellness status of the elderly.
Intercultural health: health, ancestral therapeutic practices, and community health in indigenous populations.
Mental health in indigenous populations.
Social Determinants of Health.
Food safety.
Impact evaluation.
Qualitative research.
Carrying out local, regional, or national surveys
Mission
Promote research in health and nutrition from the perspective of social, economic, political and cultural development, and contribute to the achievement of optimal nutrition and health of the population through the generation, dissemination and application of scientific knowledge, and the training of excellent human resources in the field of nutrition and health.
Vision
To become a center of excellence in research on issues related to health and nutrition, incorporating teaching and promotion, in alliance with local, national, and international partners under the principles of ethics, respect, tolerance, and transparency.
Objetivos Específico
Establecer una agenda permanente de investigación en salud, nutrición, ambiente y desarrollo.
Realizar investigaciones sobre problemas de salud y nutrición en el Ecuador y otros países de la región y el mundo.
Promover buenas prácticas para una vida saludable y un óptimo acceso a los servicios de salud.
Generar y difundir conocimientos sobre los problemas poblacionales de mala nutrición por deficiencia y por exceso.
Desarrollar tecnologías, acciones, programas e innovaciones que mejoren el estado de salud y nutrición de la población.
Mejorar la calidad de investigación y brindar asesoría en el diseño, ejecución y evaluación de programas donde la salud, nutrición, ambiente y desarrollo interactúan.
Incorporar a los estudiantes de la USFQ a los proyectos que se ejecutan en el ISYN para fomentar su interés por la investigación y el trabajo con grupos de población.
Faculty
William F. Waters
Co-director
M.S., Ph.D in Developmental Sociology, Cornell University, EE.UU.
Office: Casa Tomate 107
Phone: (+593 2) 297-1775
E-mail: wwaters@usfq.edu.ec
Interests: Between 1988 and 1994, Dr. Waters was Dean and professor of USFQ faculty of Administration for Development and later of Social Sciences and Humanities. Between 1994 and 2005, he was Associate Professor of Global Health and International Affairs at George Washington University in Washington, DC. Since 2005 he is Research Professor of Public Health and Sociology at USFQ. He has more than two decades of experience in research and interventions focused on the rural and indigenous sector on issues related to the determinants of health, access and use of health services, the elderly, rural and agricultural development, micro-enterprise, and the informal sector, critical poverty, rural-urban ties, environment, gender, and indigenous populations.
He has led many social and institutional analysis projects and has vast experience in the design, execution, administration, monitoring, and evaluation of health and development projects and programs.
He has carried out fieldwork in Ecuador and 20 other countries, with quantitative and qualitative methods. He has implemented training courses in qualitative research methods, the administration of surveys, and the design and evaluation of projects and programs. From 2011 to 2019 he was Chairman of the Human Research Ethics Committee, the IRB of USFQ.
Dr. Waters has published approximately 90 books, indexed articles, and technical reports in English and Spanish.
Wilma B. Freire
Co-director
MS, PhD in Human Nutrition and Epidemiology, Cornell University, USA.
Office: Casa Tomate 108
Phone: (+593 2) 297-1261,
E-mail: wfreire@usfq.edu.ec
Interests:  Dr. Freire is an expert in the epidemiology of human nutrition and has more than 30 years of experience in research at the national level, (Ecuador) and throughout Latin America. Among his various activities, she designed and carried out in 1986 the first national nutrition survey of Ecuadorian children under five (DANS) and in 2012, she was in charge of the design and execution of the national survey on health, nutrition, and reproductive health.
Dr. Freire was principal investigator of the National Survey of Health, Well-being and Aging (SABE I, 2011) and of the Health and Nutrition Situation of Ecuadorian Elderly, through Biomarkers (SABE II, 2010-2011). In 2008, she was the principal investigator of the pilot study of the Chispaz project of fortification at home with micronutrients from the food of boys and girls from 6 to 59 months of age, to combat iron deficiency anemia and other deficiencies. She is the author and editor of numerous scientific publications, including Nutrition and Active Life: From Knowledge to Action, published in English and Spanish by PAHO / WHO.
Between 1994 and 2004, Dr. Freire was in charge of PAHO's Regional Food and Nutrition Program for the Americas. In this position, Dr. Freire promoted programs related to food fortification with micronutrients, infant nutrition, breastfeeding, complementary feeding, and healthy lifestyles.
Research
SABE I and II (2010-2011). In agreement with the Ministry of Economic and Social Inclusion, and the National Institute of Statistics and Census, the First Survey of Health, Well-being and Aging in Ecuador in the Elderly (SABE I), and an analysis of the health and nutrition situation of the elderly through biomarkers (SABE II) www.alimentateecuador.gob.ec
Health and Well-being of the Indigenous Elderly (2011). In agreement with the Pan American Health Organization and HelpAge International, a qualitative investigation of the state of health, access to health services and family support networks was carried out in indigenous communities in the Ecuadorian highlands. Health well-being of the indigenous elderly.
Investigation of the effects of pesticides on pregnant women working in flower greenhouses in Cayambe and Tabacundo, Ecuador, and their newborn children (2010-2012). Collaboration with the University of New Mexico; funded by the National Institutes of Health of the United States.
Evaluation of the effect and results of the Italo-Ecuadorian Fund Program (2011). The ISYN evaluated the effects of 104 health, education, production, and water, sewage, and sanitation projects through an innovative methodology called Information and Qualification Manager, which allows multidimensional analysis of the components of each project, and of the entire program.
Analysis of the impact on the health of a hydroelectric project in the Guayllabamba River between the provinces of Pichincha and Imbabura, Ecuador (2010-2011). A multidisciplinary study of the effects of the construction of the Manduriacu dam on the local population.
Chis-Paz Health Project. 2008. In agreement with the Aliméntate Ecuador program of the Ministry of Economic and Social Inclusion, a pilot project was carried out to eliminate iron deficiency anemia in children between 6 months and 2 years in a rural area of ​​the Ecuadorian highlands. Through the provision of a fortifier and a promotion process through social marketing techniques with a strong focus on breastfeeding, the prevalence of anemia was reduced by 20% in just 2 months. In Ecuador, 50% of our children are anemic, and this process is already underway at the national level.

Perceptions of malaria in the agricultural frontier of the province of Sucumbios in the Ecuadorian Amazon (2008-2009). Qualitative research in indigenous communities and settlers of the perceptions related to malaria as a product of the expansion of the tropical agricultural frontier.
Prevalence of malnutrition in patients at the Carlos Andrade Marín Hospital in Quito (2007). This research determined the prevalence of malnutrition in adult patients hospitalized for various causes.
Mailing Address
San Francisco University of Quito
ISYN
Cumbayá Campus - Diego de Robles and Vía Interoceánica
Post Office Box 17-1200-841
Quito, Ecuador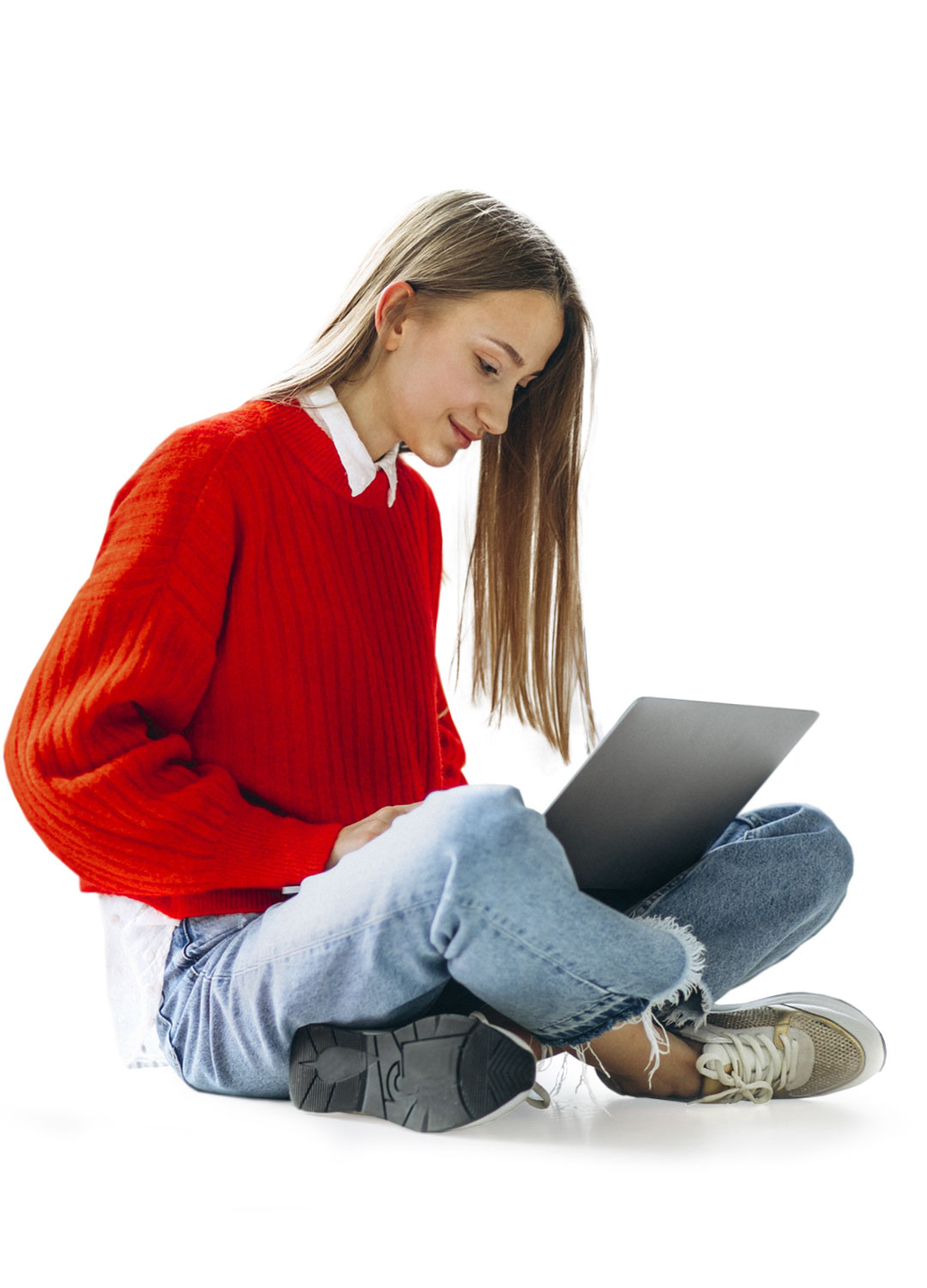 Contacto
Universidad San Francisco de Quito
Campus Cumbayá - Diego de Robles y Vía Interoceánica
Casilla Postal 17-1200-841
Quito, ECUADOR