About us
USFQ's Terrestrial Zoology Laboratory develops research and conservation programs on the evolution, natural history, and conservation of land animals, vertebrates, and invertebrates.
USFQ's Terrestrial Zoology Laboratory conducts research related to the biological diversity of terrestrial animals in the Neotropics, their evolution, natural history, ecology, and conservation. Research areas of interest include: the diversity and natural history of species; the spatio-temporal distribution and biogeography of different animal clades, including the factors that determine these patterns; and analysis of the direct and indirect effects of anthropogenic activities on the long-term conservation of species and their habitats. The research focuses mainly on land animals (birds, reptiles, amphibians, spiders, insects) and uses taxonomic, phylogenetic and biogeographic approaches and techniques, as well as the application of geographic information systems and environmental modeling.
Research Interests
Life sciences, Veterinary, Environmental protection.
Arachnology, Batrachology, Conservation Biology, Biogeography, Applied Ecology, Tropical Ecology, Entomology, Herpetology, Ornithology.
Mission
Develop research, academic training and scientific dissemination programs in favor of biodiversity conservation, within the framework of Liberal Arts and with a comprehensive humanistic vision.
Vision
To be a center of research and creativity, directed by scientific curiosity and the interest in knowing and protecting biodiversity.
Students
Current students
| | |
| --- | --- |
| Ana Nicole Acosta | Diversity and natural history of the reptiles of the Peyan Forest of Puyango, El Oro, Ecuador. |
| Vannesa Luzuriaga | Diversity and natural history of the birds of the Puyango Petrified Forest, El Oro, Ecuador. |
| Ana Romero | Diversity of the herpetofauna of Tundaloma, Esmeraldas, Ecuador. |
| Martin Carrera | Differences in flight behavior between continental and island populations of Microlophus occipitalis (Reptilia: Iguanidae) in Machalilla National Park, Ecuador. |
| Emilia Peñaherrera | Behavior and communication strategies in Dendropsophus carnifex (Anura: Hylidae). |
Former students
| | |
| --- | --- |
| Gabriel Muñoz (Bachelor's in Biology) | Structure of the community of orb-weaver spiders (Aranae: Araneidae) in an altitudinal gradient in the Ecuadorian northeast Andes. |
| Carlos Morochz (Bachelor's in Biology) | Behavior and distribution of the Long-pendulous Umbrella Bird Cephalopterus penduliger in Western Ecuador (Birds: Cotingidae) |
| Roberto Espinosa (Bachelor's degree In Applied Ecology)  | Diversity of the orb-weaver spiders of the Araneidae family from the city of Quito and surrounding inter-Andean valleys |
| Paola Carrión (Bachelor's In Applied Ecology)  | Predation of Domestic and Feral Cats on the San Cristóbal Lava Lizards (Microlophus bivittatus), Galapagos |
| Ernesto Villacís (Bachelor's in Applied Ecology)  | Altitudinal variation in the diversity and composition of the invertebrate community associated with bromeliads in a cloud forest in northwestern Pichincha |
Resources
Estereomicroscopio Olympus SZX16
---
Estación estereomicroscopio W
Alliances
King's College London
Country: UK
Collaboration: Training, academic, technical and financial collaboration
---
National Museum of Natural History, Smithsonian Institution
Country: United States
Collaboration: Academic Collaboration 
---
Ecuadorian Museum of Natural Sciences
Country: Ecuador
Collaboration: Academic and technical collaboration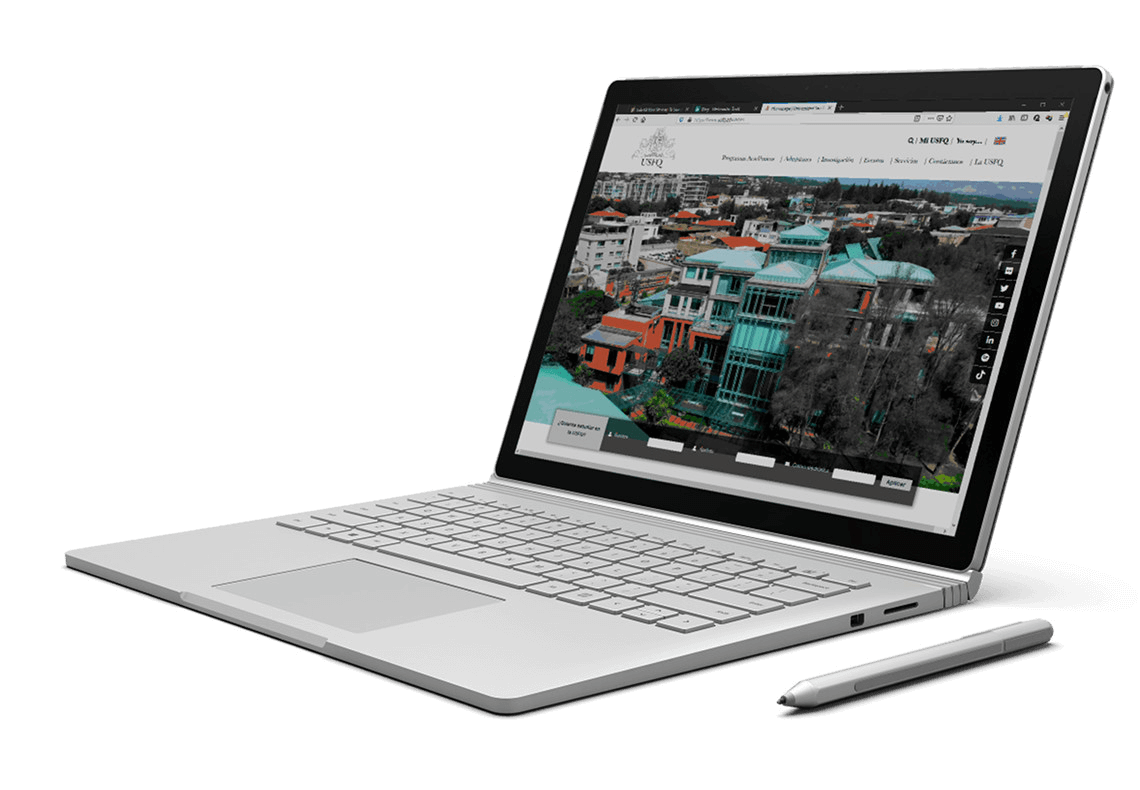 Contacto personal
General Director IBIOTROP Institute
Zoology Museum & Wildlife Hospital TUERI