Law
Teaching Mode
Face to Face Learning
CES Initial Approval Resolution
RPC-SO-24-No.404-2016
CES Updated Approval Resolution
RPC-SO-04-No.080-2020
Description
The program focuses on the study of Law as a science. Students analyze the general principles of law and their applications in specific cases, the foundations of the rules and their justifications. Far from literally studying the law, the degree program develops students' comprehension, analysis, criticism, and legal argumentation skills.
The program seeks to contribute to achieving a true Constitutional State of Law, in which the full coexistence of the values ​​of the human being prevails in harmony with other members of society and nature as a subject of rights. With that purpose, professionals with legal knowledge and a strong commitment to the values ​​of freedom, security, and justice are trained.
Advantages
The USFQ School of Law has a staff of professors of the highest academic level with extensive experience in national and international litigation, who, through the permanent practice of law, turn their classes into a practical laboratory for their students.
The plan of study guarantees students with have solid legal bases and skills, as well as an appreciation of new approaches to Law.
Students will learn novel areas of the profession, directly related to ethical training.
The curriculum ensures an approach to new theories of the legal profession, which is combined with a Liberal Arts education.
The School of Law gives its students the use of a refined technique of reasoning in Law and a broad vision of the world and its current requirements.
The School of Law offers its students a wide space for a pre-professional practice that prepares them for work, in the future, and at the same time enables them to complete graduate degrees domestically and abroad.
Professional Profile
The University of San Francisco de Quito (USFQ)'s School of Law, prepares students to become professionals with a broad view of the legal profession, with solid technical training, and in the fundamental values ​​of Law: justice, freedom, and safety.
Professionals who graduate from the USFQ School of Law have the ability to work in both the public and private sectors, in all dimensions of the legal profession, to take on cutting-edge issues, analyze legal problems, and identify and propose innovative solutions, always with a multidisciplinary perspective.
Graduates of the USFQ School of Law are characterized by the following aspects: their mediating and conciliatory vocation through extensive skills management in written and oral legal argumentation, their willingness to work as a team in a changing environment and with an intercultural pluralistic perspective, their motivation to undertake graduate programs, and their willingness to link with the academy as professors and researchers in the future.
Professional Field
The graduate of the USFQ Law program may exercise their profession advising entities of the public or private sector. They may also practice their profession independently. Their field of work may be on either a national or international level.
Testimonials from our graduates
"Beginning my studies in the Law program at USFQ was fundamental for the following stages of my professional life. The thoroughness of the classes and the professors' requirements helped me develop excellence in my future professional work. In addition to attending classes, the program allows you to participate in important academic activities: international competitions, USFQ Law Review, working as an assistant to certain professors, as well as the work done in legal clinics and the non-profit legal office.These activities are very important for applications to the master's degree in international universities, because they show that in addition to being a good student, you can be involved in other activities related to the legal profession. Four years ago I completed my master's degree at Harvard Law School, I passed the New York bar exam, and I started working at the British-Australian firm Herbert Smith Freehills New York LLP as an associate in the international arbitration group focused on Latin America. My work focuses on the representation of States and private companies in international arbitration proceedings in English and Spanish. I will always have fond memories of my years of study at USFQ and I thank them for my professional training."
- Daniela Páez -
"In 2008 I took the NY Bar, an exam that allows us to practice in the state of New York. The preparation consisted of three months of intensive study in which I had to learn all areas of Law for all 50 States, the District of Columbia, and especially the state of New York. After three months of waiting, I received the results: I had passed the NY Bar Exam! I felt immensely happy, and that is why I wanted to once again thank my beloved University of San Francisco de Quito."
- Sophia Espinosa Coloma -
 "I completed my law studies at USFQ ten years ago and I have many reasons to be grateful. The solid foundations I acquired have allowed me to more than fulfill my expectations of performance as a professional and as a graduate student. The faculty stands out not only for their academic level and rigor but for their genuine concern for the integral development of their students. Being a graduate of the USFQ School of Law opened the doors for me to satisfy my aspiration to pursue my master's studies at one of the best universities in the world since I was admitted to the University of Oxford. I was very privileged to have been part of this school. I would not hesitate to recommend it to anyone who is interested in venturing into the exciting study of law."
- Oswaldo Santos Dávalos -
 "The solid foundations acquired at the USFQ School of Law have helped me develop an international career in a fairly competitive business environment. The quality of the Law school, and the experience of most of its professors, made the Law become a tool for reasoning and analysis for me, and not an end in and of itself. This practical and flexible approach has allowed me to work successfully in various positions at the regional level and in different areas of the business, for example Legal and Trade Marketing and Taxes, among others."
- Mauricio Sáenz -
Comments from our teachers
"Sharing knowledge at the USFQ School of Law constitutes a very enriching experience both for the human quality of colleagues and for the freedom of the authorities, and the enormous desire to learn from students. It is exciting to see how the University has become a true center of doctrinal debates, criticism, and socio-legal analysis, as well as a law laboratory to understand, spread and improve the Science of Law."
- Jaime Vintimilla -
 "I can attest that the School trains responsible, dedicated, critical, and competitive students. The students of the School are committed to the study of Law and to the society to which they belong. The plan of study and the school staff guarantee a solid and comprehensive academic training for the student that has made the School of Law one of the best training centers for lawyers, not only in Ecuador but also in Latin America."
- Rodrigo Jijón -
 "The students of the School of Law have been trained to be intellectually critical, restless, and competitive professionals. A great achievement of the School of Law has been to consolidate, in a short period of time, a plan of study that is solid, global, and cutting-edge. The adequate academic framework, added to the permanent institutional support, allows students to be part of a new intellectual elite within the Ecuadorian and regional legal community."
- Xavier Andrade Cadena -
Comentarios de nuestros profesores
"Compartir conocimientos en el Colegio de Jurisprudencia de la USFQ constituye una experiencia muy enriquecedora tanto por la calidad humana de los colegas como por la libertad de las autoridades y el deseo enorme de aprender de los alumnos. Emociona advertir como la Universidad se ha transformado en un verdadero centro de debates doctrinarios, críticas y análisis socio-jurídicos, así como un laboratorio jurisprudencial para comprender, difundir y mejorar la Ciencia del Derecho".
- Jaime Vintimilla -
---
" Puedo acreditar que el Colegio forma estudiantes responsables, dedicados, críticos y competitivos. Los estudiantes del Colegio están comprometidos con el estudio del Derecho y con la sociedad a la que pertenecen. La malla académica y la planta de profesores del Colegio garantizan una formación académica sólida e integral de los estudiantes que ha puesto al Colegio de Jurisprudencia como uno de los mejores centros de formación de abogados no solo en Ecuador sino también en Latinoamérica".
- Rodrigo Jijón -
---
"Los alumnos del Colegio de Jurisprudencia han sido formados para ser profesionales intelectualmente críticos, inquietos y competitivos. Un gran logro del Colegio de Jurisprudencia ha sido consolidar, en poco tiempo de vida, un pensum académico sólido, global y vanguardista. El adecuado marco académico, sumado al apoyo institucional permanente, permite a los estudiantes formar parte de una nueva élite intelectual dentro de la comunidad jurídica ecuatoriana y regional".
- Xavier Andrade Cadena -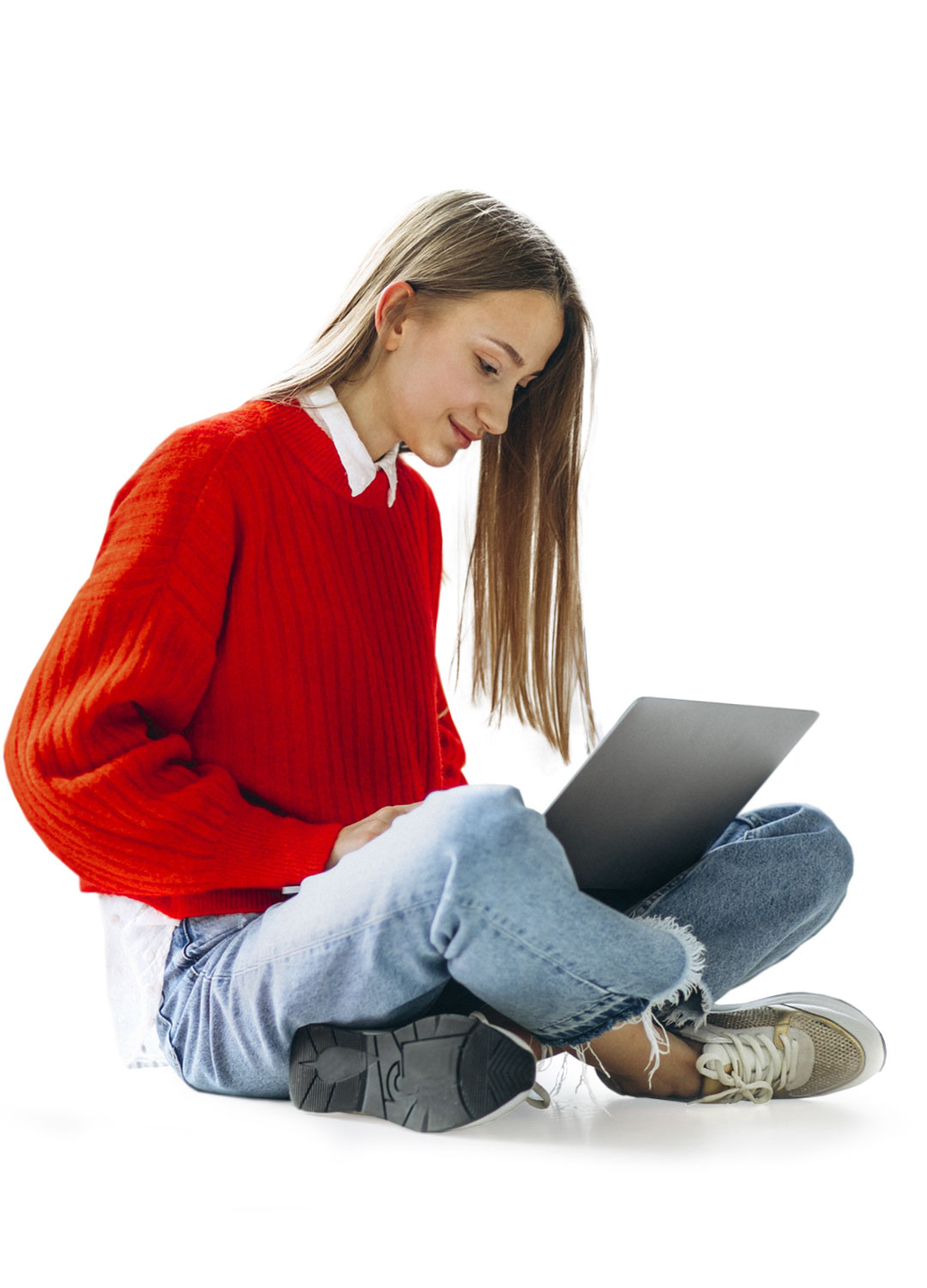 Contact
dministrative Assistant College of Jurisprudence
Asistente Administrativa Colegio de Jurisprudencia