About us
This institute conducts research in relation to solid state physics for the development of Nanoelectronics technologies (devices). Nanoelectronic devices aim to develop microelectronic systems (integrated circuits) for applications of logic (microprocessors), memory (RAM, DRAM, ReRAM), telecommunications systems, detectors and sensors, and photovoltaic cells. Applications are also made in relation to Integrated Circuit Programming (FPGA) and ASIC (Application-Specific Integrated Circuit) design for analog electronics. The research axes focus on Nanotechnologies and more specifically we can detail them below:
a. Area 1. Solid state physics:
Semiconductor physics and related materials.
Physics of electron and photon devices.

b. Area 2. Measurement and extraction technique
Parameter extraction and measurement techniques for nanoelectronic devices in relation to:
The reliability.
The transport of electrons and holes in solids.
The variability of physical and electrical parameters in the manufacturing process.
Test evaluation techniques of microelectronic systems
Measurement in cryogenic environment and high temperature (up to 600K)
c. Area 3: Modeling complex systems
ReRAM cell modeling
Transport modeling in CMOS devices of SOI, TFET and FinFET type
Variability modeling due to manufacturing process
Modeling the effects of defects at the material level down to the system level
d. Area 4: Design and programming of integrated circuits
Analog Circuit Design (ASIC Type)
Integrated circuit programming (FPGA type)
Chip design
Research Interests
a.Basic
This part is related to the physics of nanometric devices. Basic research involves solid state physics in 3 specific areas: quantum physics, statistical physics, and electromagnetism. This also includes modeling of physical systems.
b. Applied
This research is related to the measurement and extraction aspect of parameters to form compact models that are used to predict the behavior of electron or photon devices. Here a well-defined device can be obtained from these results.
c. Experimental Development
In this part, the results of applied research will be used to design microelectronic systems such as an integrated circuit. This part focuses more on the development aspect of the system or the final product.
Mission
In Ecuador, we suffer from a significant lack of resources in hardware development. This causes a significant delay in various areas of industry, telecommunications, education, etc. The idea of ​​this institute is to investigate the technologies from the point of view of fundamental physics and promote them to achieve that Ecuador enters the world market of micro and nanoelectronics. IMNE will train high-quality, high-performance professionals in the field of cutting-edge research. The level of knowledge production will be evidenced in publications of high international impact and international patents. Finally, this institute will be the first in Ecuador in this important area of ​​development and will have important international agreements. Assist in the performance of PhD-type doctorates in collaboration with a foreign country. Offer a researcher position for graduate students (Master's and PhD.)
Vision
Promote the training in nanotechnologies of Ecuadorian professionals, introduce new scientific and technological disciplines related to applied physics to develop a new economy around Micro and Nanoelectronics in Ecuador. Link Ecuador with countries at the international level through projects on micro and Nanoelectronics in order to create a technology transfer consortium.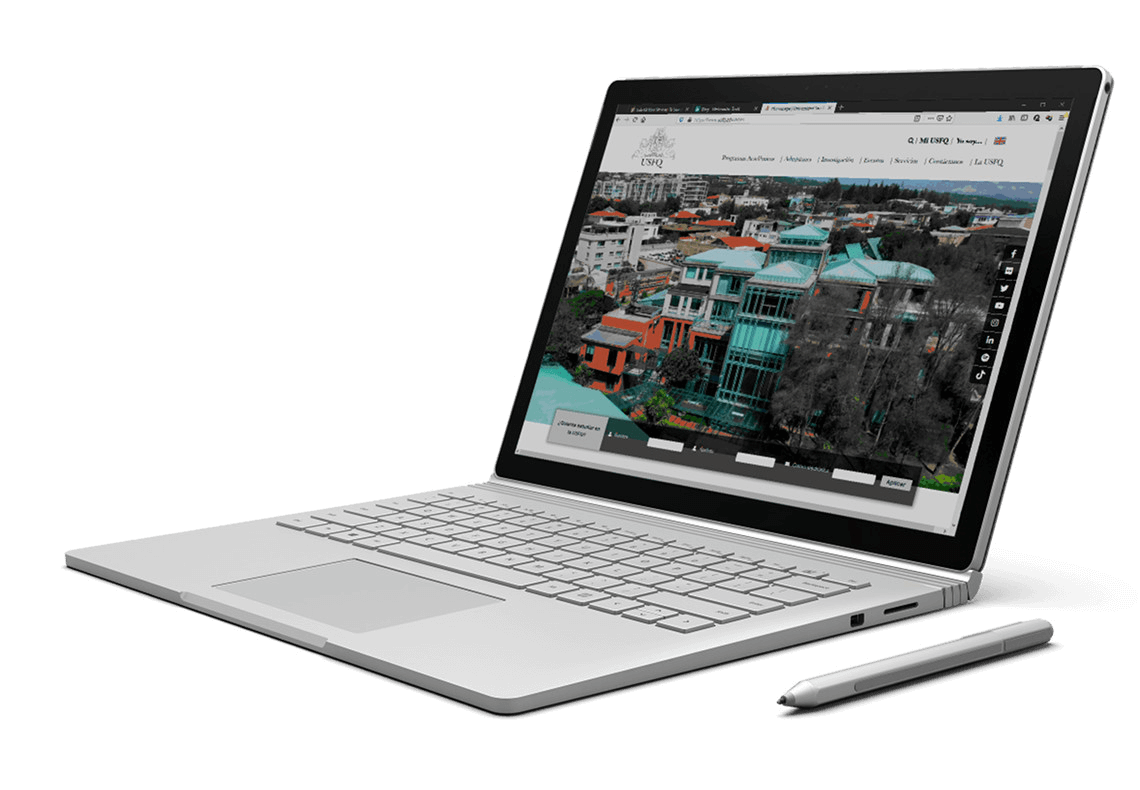 Contact
Professor
Director of the Nanotelectronics Master's Program