USFQ's Ethnic Diversity Program (PDE) is unique and a pioneer in the training of professional leaders who are ethical, free, and committed to the development of Ecuador, all from indigenous groups, Afro-Ecuadorians, and other groups in the Ecuadorian territory.
About Us
Vision
To contribute to the training of professional leaders who are ethical, free, and committed to the development of Ecuador and the world.
Mission
For PDE students to become citizens of the world, committed to the defense of freedom and passionate leaders for a just, equitable society, promoters of excellence, leadership, and teamwork, all without losing their identity.
How do we do it?
The Ethnic Diversity Program provides service to all USFQ undergraduate students; indigenous, Afro-Ecuadorian, and other vulnerable minorities, especially those with low economic resources, who demonstrate academic merits and the desire to excel to contribute to the scientific, social, economic, and cultural development of Ecuadorian society.
USFQ is the only university in Ecuador to have a program organized exclusively to guarantee ethnic plurality that includes representatives of almost all the ethnic groups that inhabit the country.
The PDE has established itself as a pioneering program in the country and the region. In its 26 years of existence, starting in 1993 with 10 students, today it has more than 520 students and each year, on average, 90 new students are received.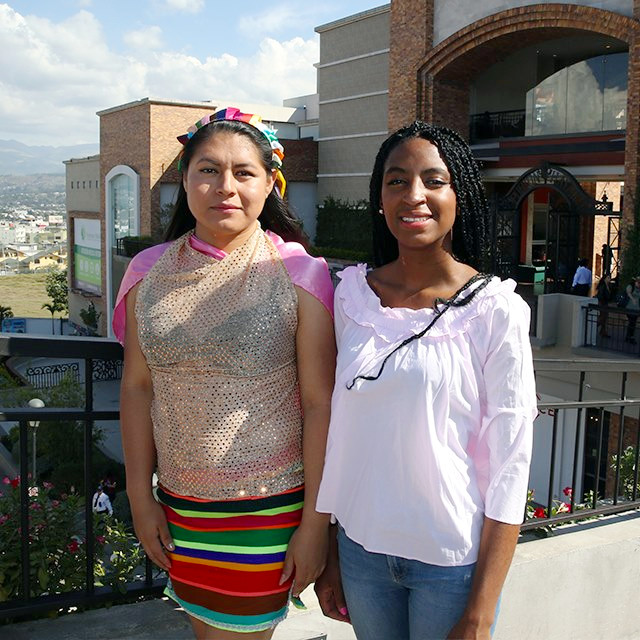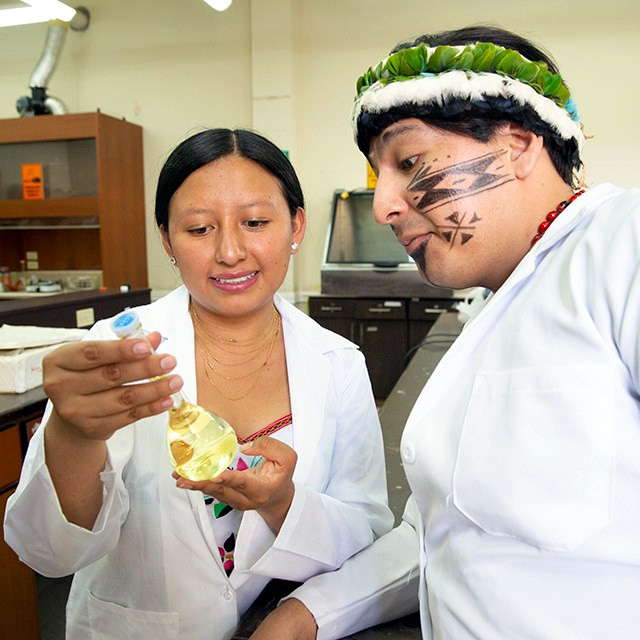 Requirements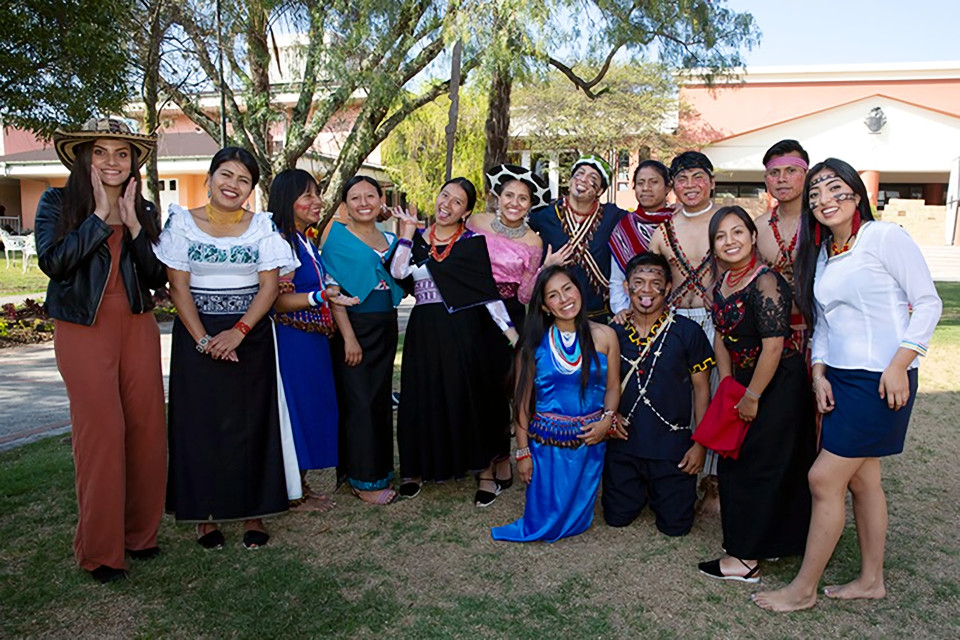 Requirements
In order to be a USFQ student under the Ethnic Diversity Program, the applicant must take an entrance exam and meet the minimum score required for the degree program they wish to apply to. After completing this process, applicants must submit all documentation to receive financial assistance.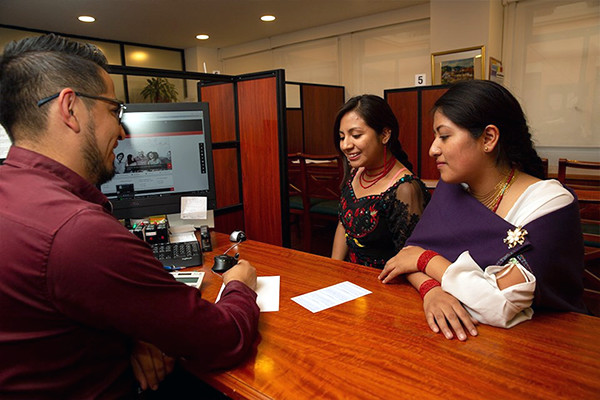 More Information
Ethnic Diversity
(+593 2) 297-1700. Ext. 1455/1867.
diversidadetnica@usfq.edu.ec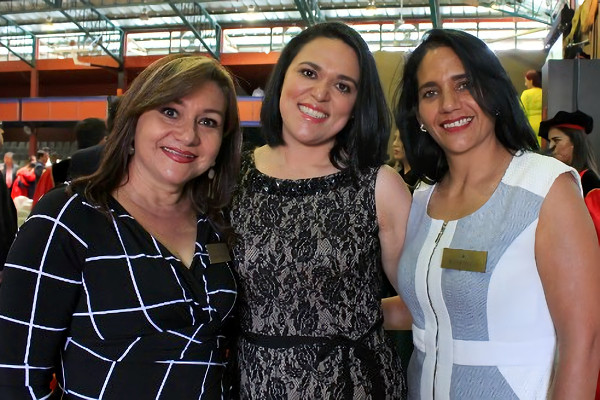 (From left to right)
Emilia Obando, Zuleyma Peña, Belén Campaña
Human Team of the Ethnic Diversity Program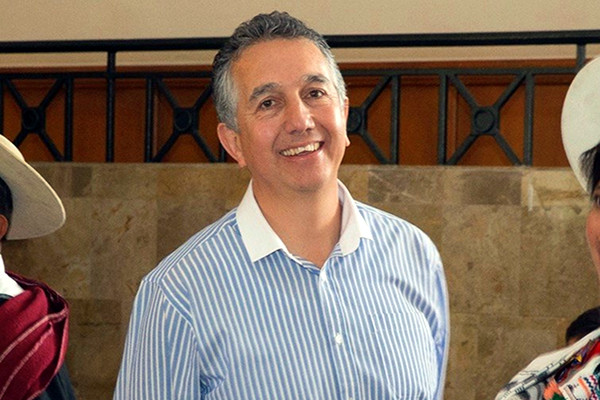 David Romo Vallejo
Director of the Ethnic Diversity Program
Our Graduates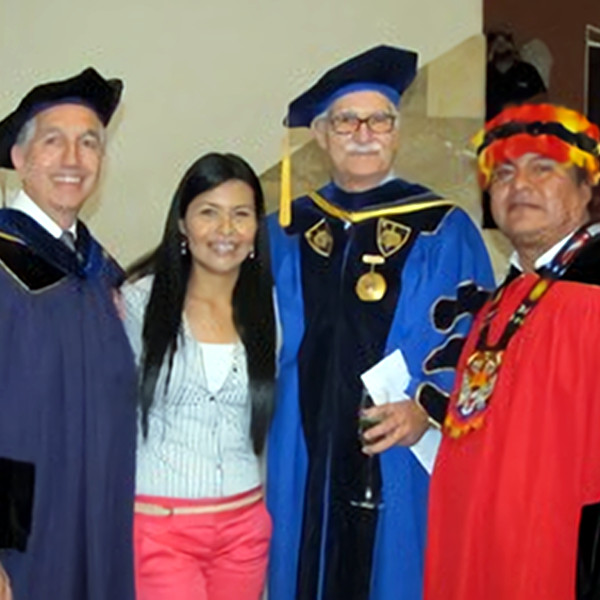 Kar Atamaint (Shuar) Carlos Montufar, David Romo.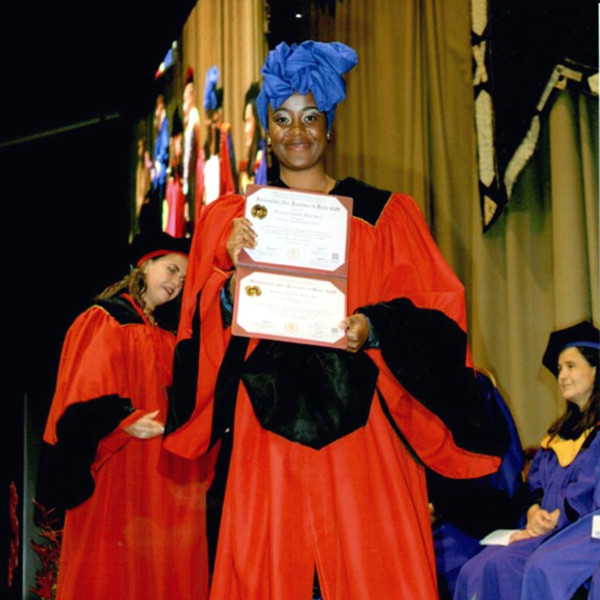 Kimberly Minda (Afro-Ecuadorian)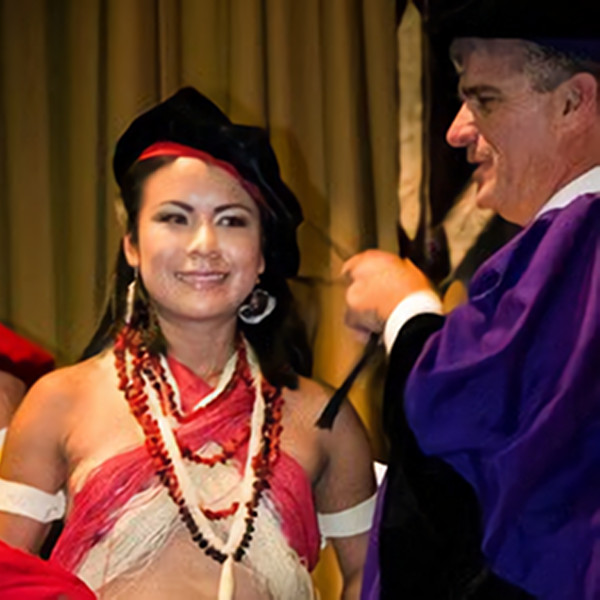 Liliana Nango, first Waorani woman to obtain a third level degree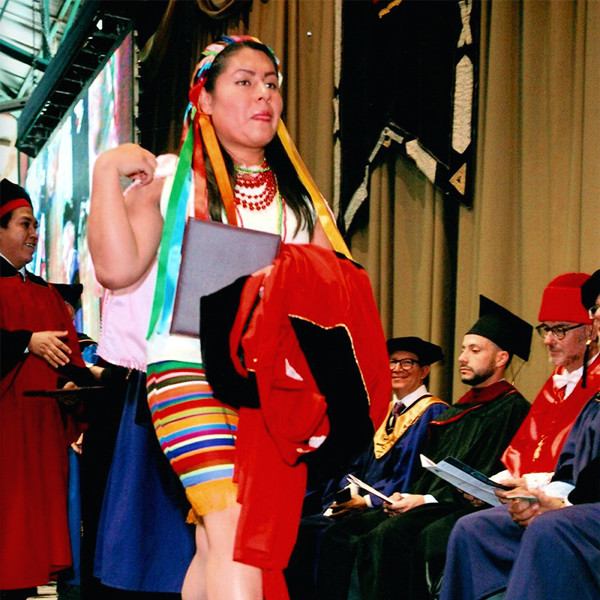 Alice Aguavil (Tsáchila) - International Relations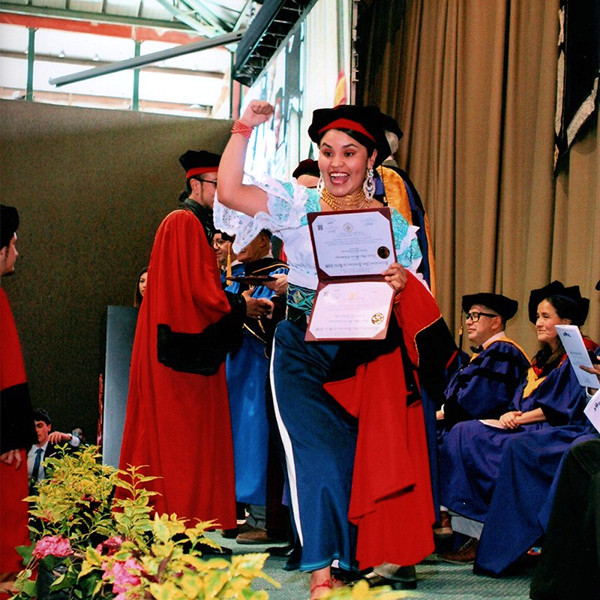 Tamia Morán (Otavalo) - Contemporary Music
William Tambo - Medicine
Activities and Events
Learn about the activities and events carried out by the USFQ Ethnic Diversity Program.
Integration Program
Every year, at the initiative of PDE students, an integration day is promoted on the university campus. Throughout the day, several groups of students participate showing their talents, culture, gastronomy, clothing, and traditions of the towns of the coast, mountains, and east.
2017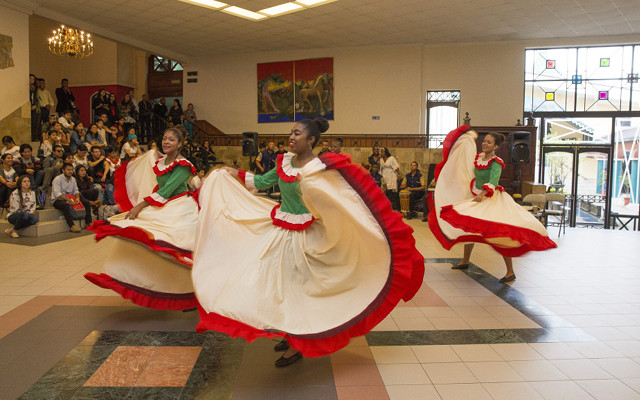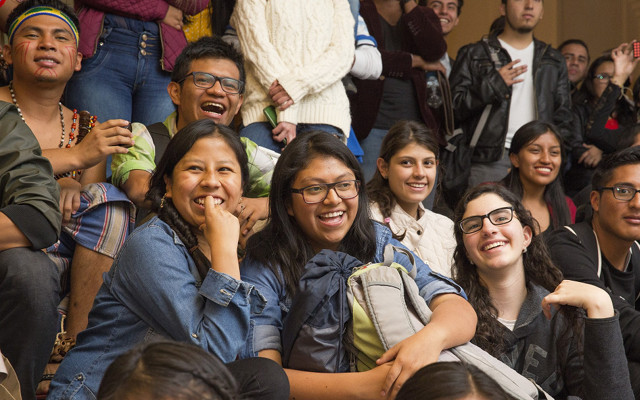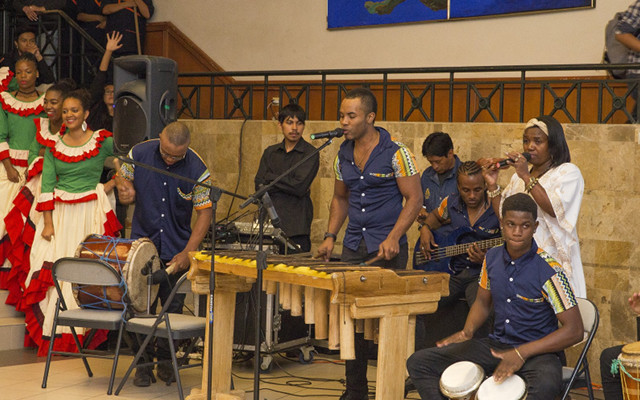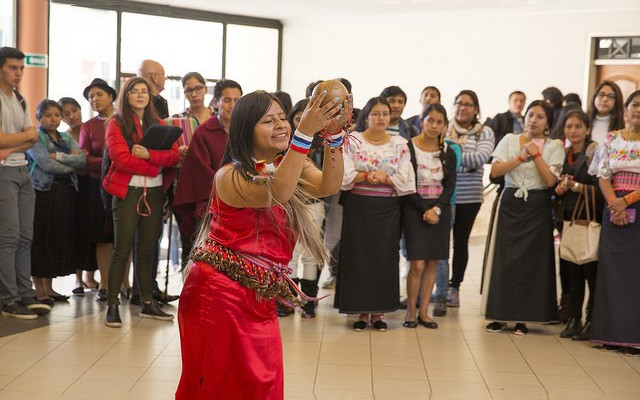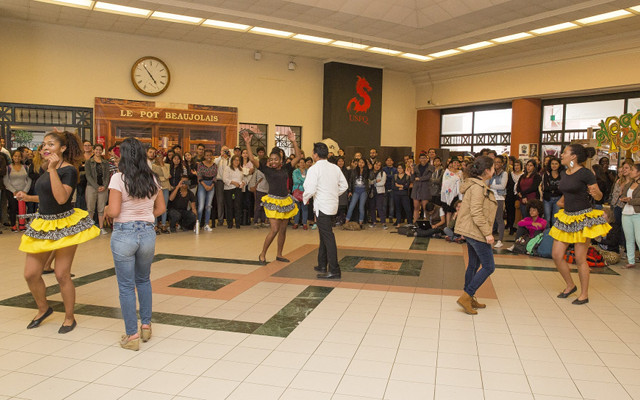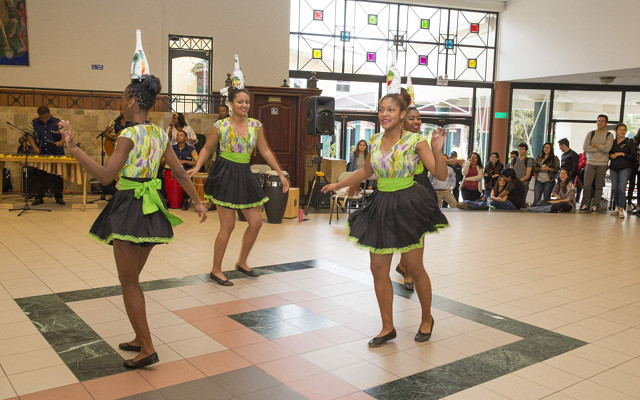 USFQ Diversity Week
The Second Diversity Week was held in 2019, organized by the GOBE in conjunction with USFQ's Ethnic Diversity Program, the Student Group on Sexual Diversity, and students with special abilities. This event seeks to integrate the university community through academic and cultural activities that encompass the realities of all the people who make up the university community, strengthening a culture of respect and an increasingly inclusive society, in addition to celebrating diversity.
2019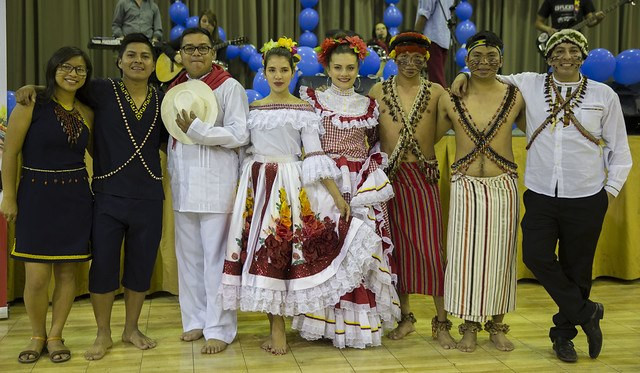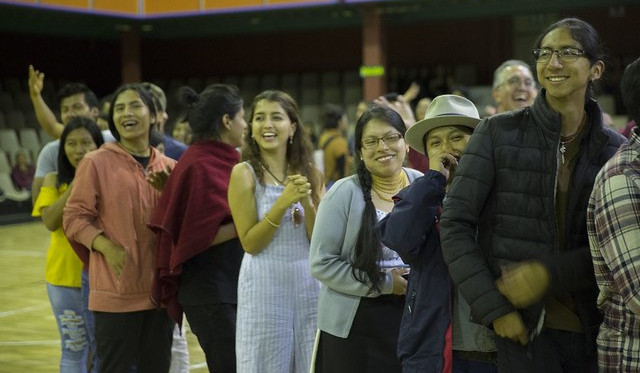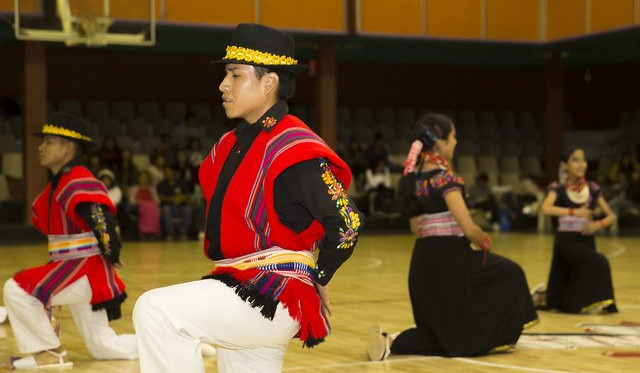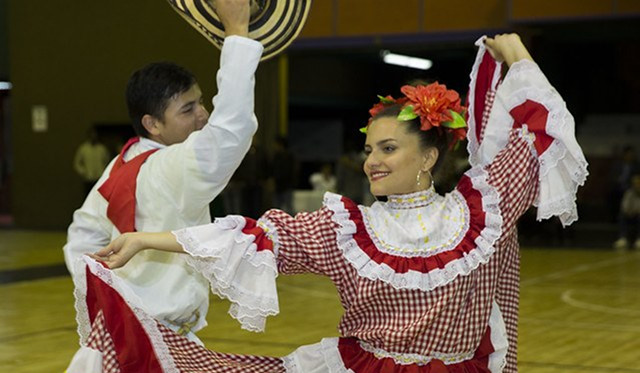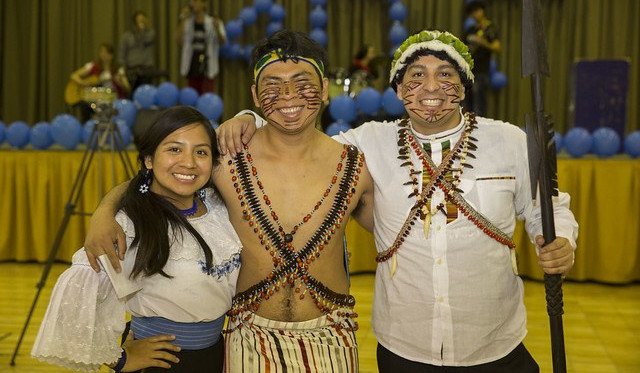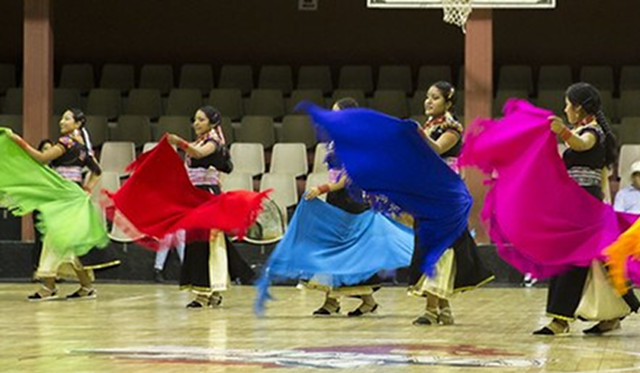 2018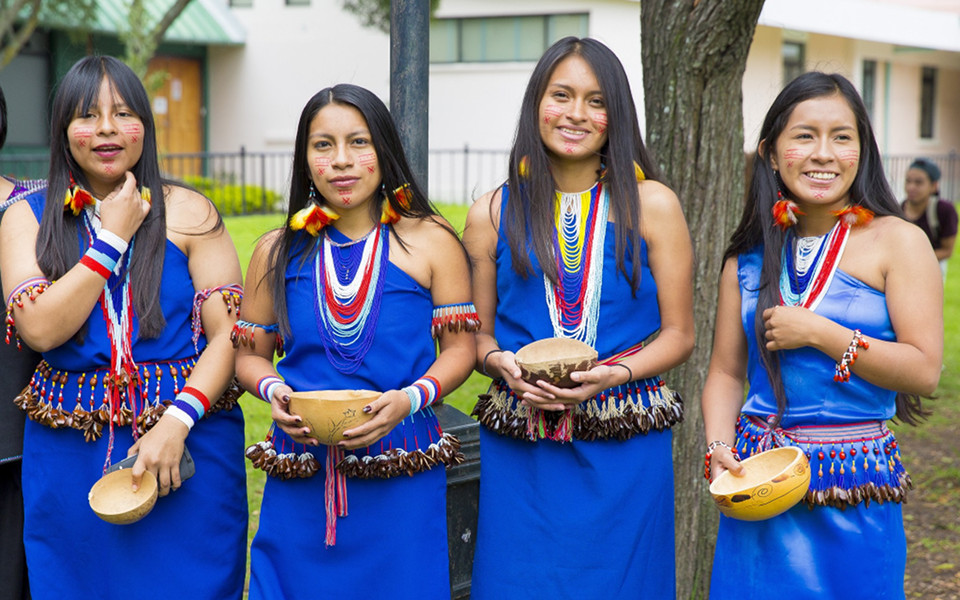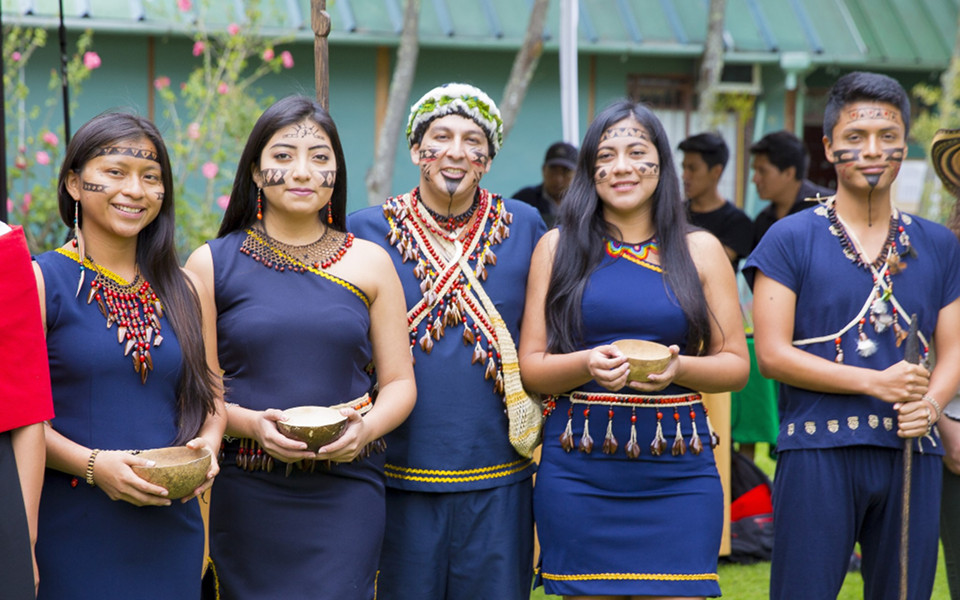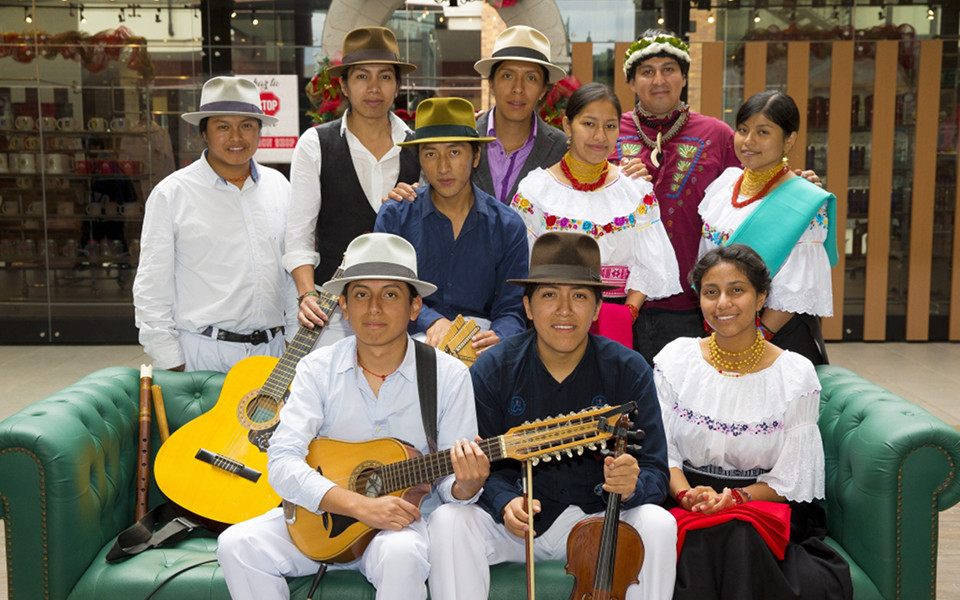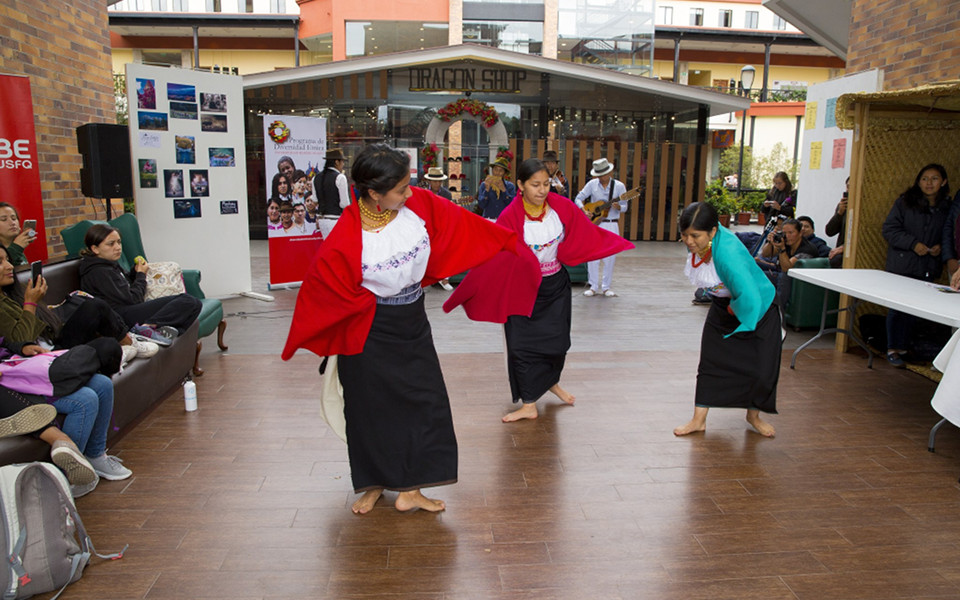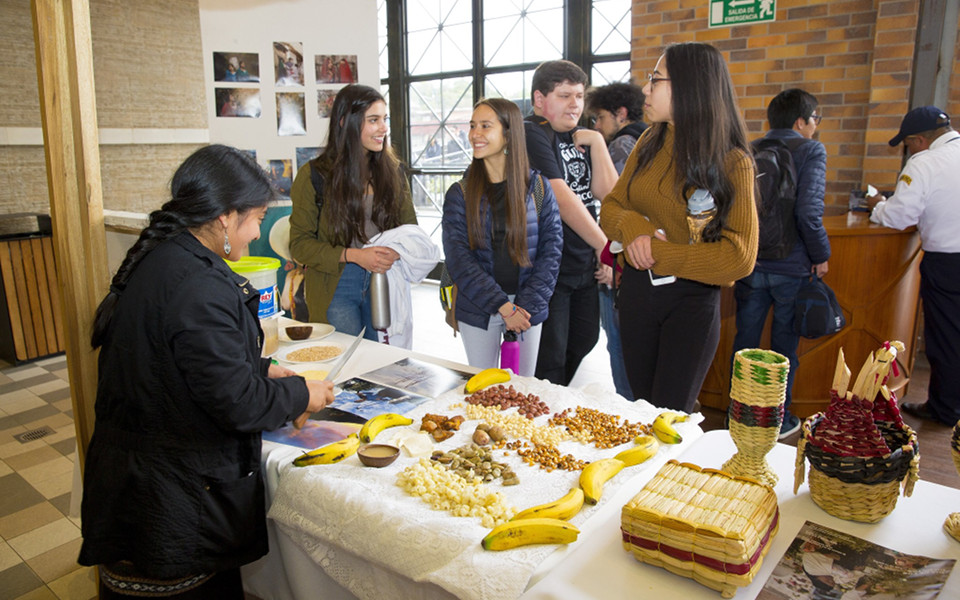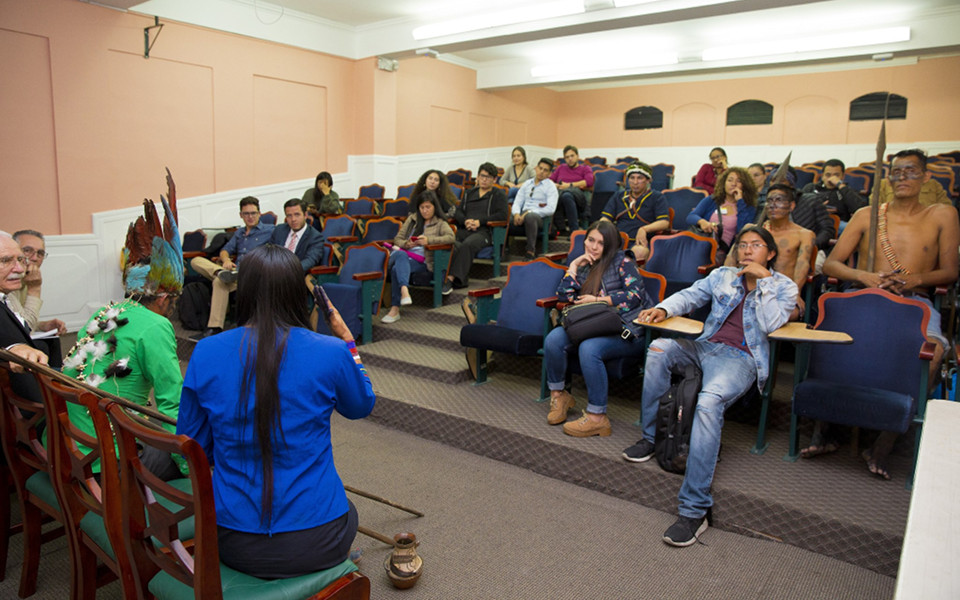 Conversation Club
Each semester the PDE students form a Conversation Club together with the exchange students who come to USFQ. The objective is to reinforce their language skills in the English and/or Spanish language through debates and social conversations.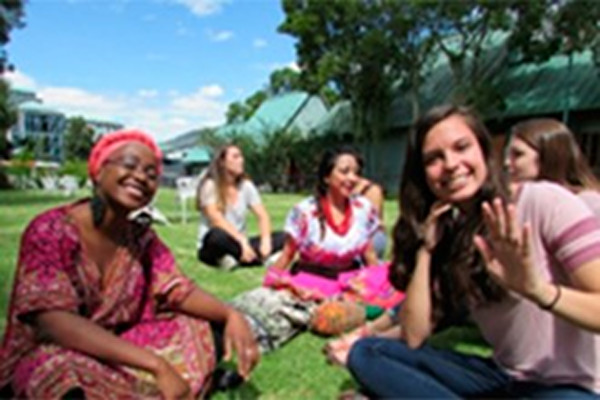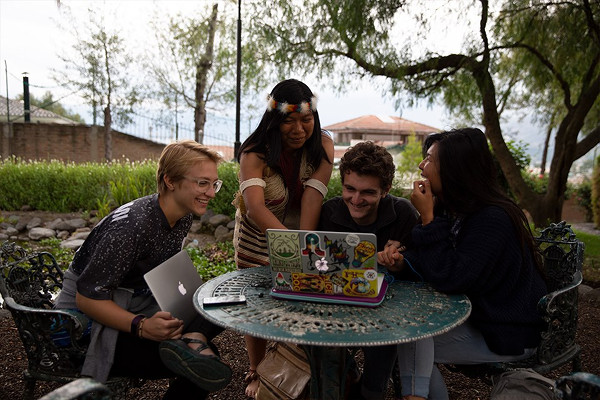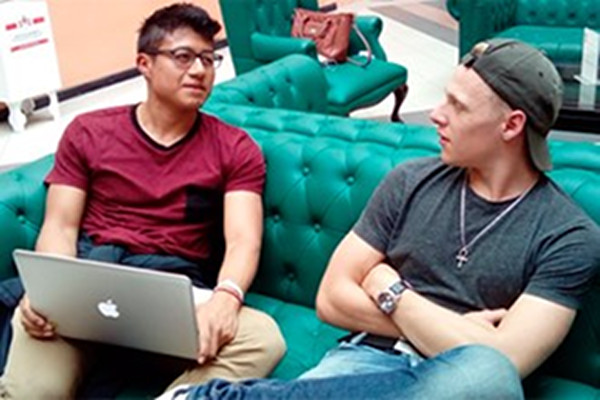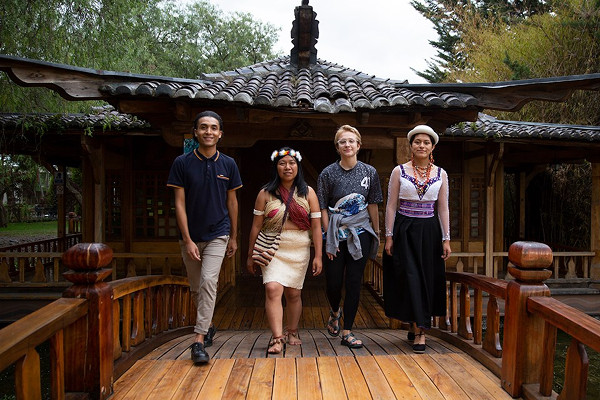 International Exchange
Students have the opportunity to make semester or annual exchanges at different universities around the world.
Daniela Pérez Obando - International Relations.
She completed her exchange from January through May 2019 at Presbyterian College, South Carolina.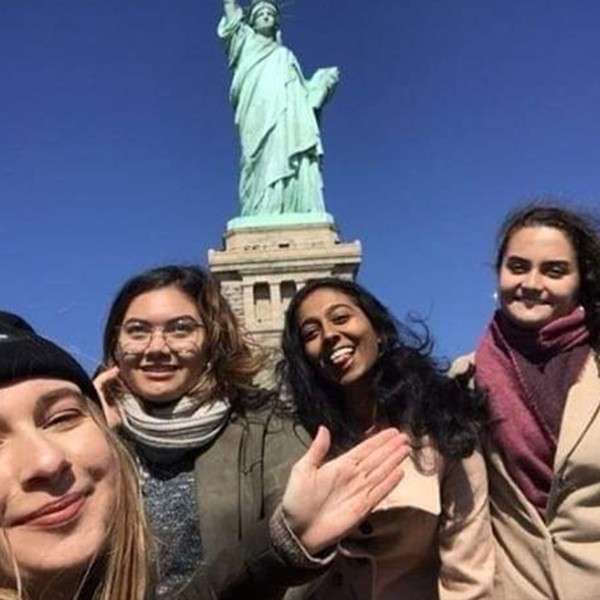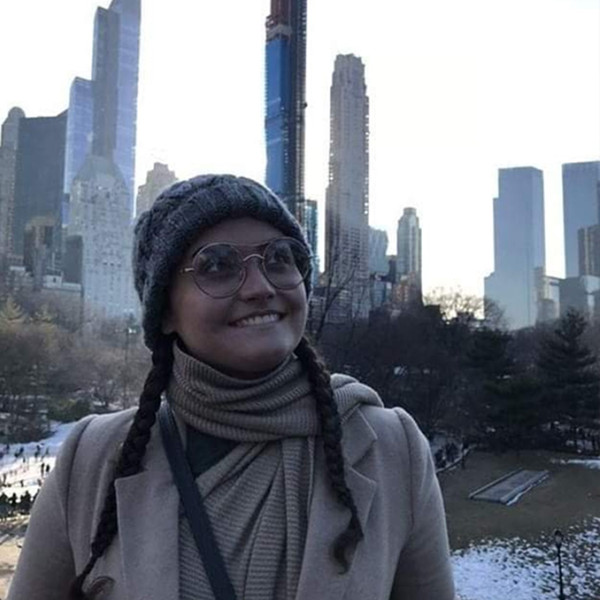 Sara Fuentes - International Relations.
She currently resides in Wisconsin (USA) studying at St. Norbert College.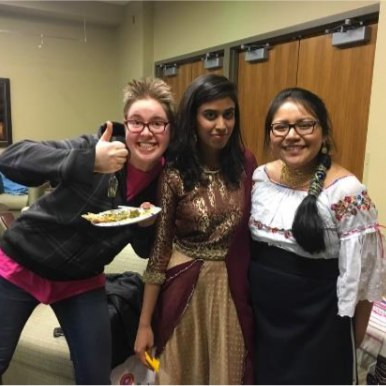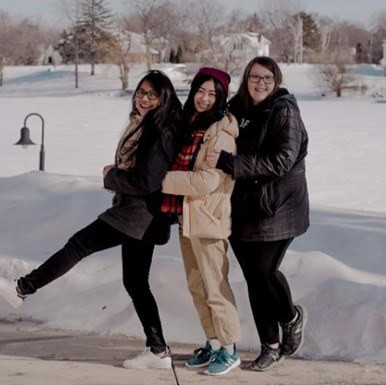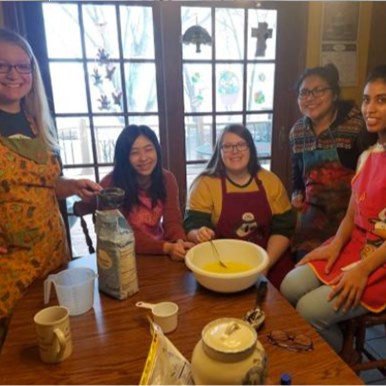 Events
Science to the Rescue Videos
Achievements and Milestones
A diverse community of students who stand out in each of their fields: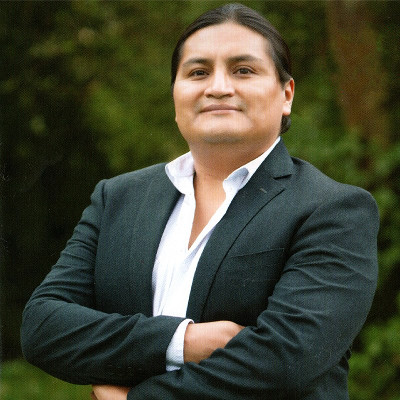 Néstor David Cotacachi
Sole indigenous official of the Latin American Development Bank in Washington D.C.
---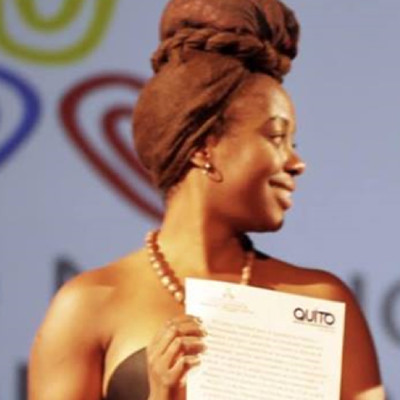 Kimberly Elizabeth Minda Borja - International Relations
She received the recognition "Youth for Diversity 2018" granted by the National Council for the Equality of Peoples and Nationalities in the academic category.
She was elected as an alternate delegate to the Rights Protection Council as a member of the Advisory Council on Rights of the Afro-descendant Population of the Municipality of Quito.
She has participated as General Coordinator of the Network of Afrodiasporic Youths of Latin America and the Caribbean REJAALC in the 14th Meeting of the African American Youth of ONECA.
---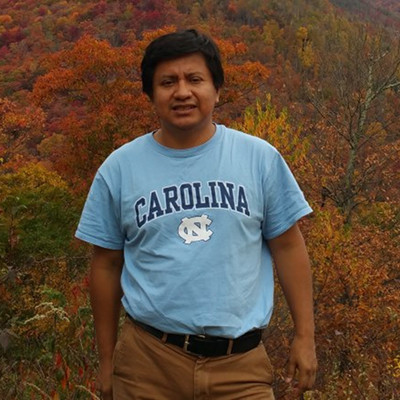 Freddy Grefa (Amazon Kichwa)
Geographer, Ph.D - University of North Carolina at Chapel Hill.
---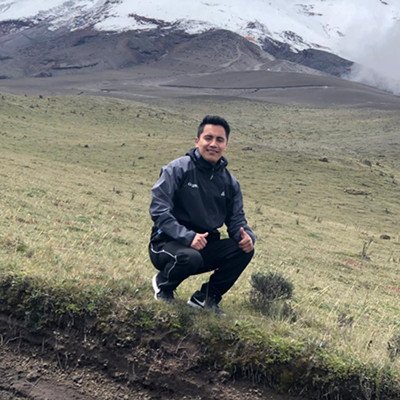 Willians Tambo
Second indigenous student and the first indigenous physician. He was selected to carry out pre-professional internships in the areas of Neurology, Neurosurgery and Infectious Diseases at the Donald and Barbara Zucker School of Medicine at the Hofstra / Northwell Hospital in New York. Willians performed his first supervised surgery at the end of his first week, becoming a pride for the PDE and the USFQ School of Medicine.
---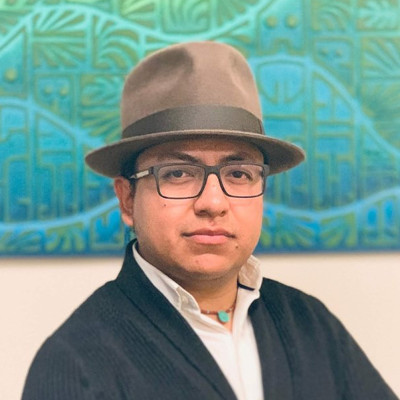 Diego Tituaña (Kichwa-Otavalo)
Diego Tituaña, Second Secretary of the Permanent Mission of Ecuador to the United Nations, was named World Fellow 2019; he is one of 16 people chosen for this distinguished world leadership development program at the prestigious Yale University.
---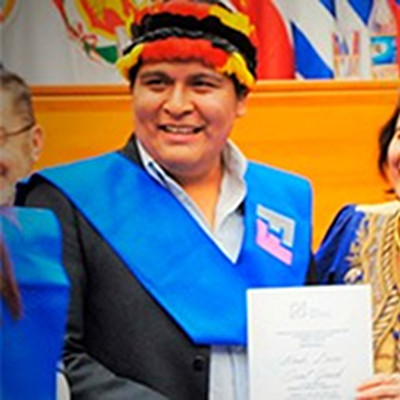 Nanki Saant (Shuar)
Graduated from the FIDAL Entrepreneurship and Social Innovation Leadership Program.
---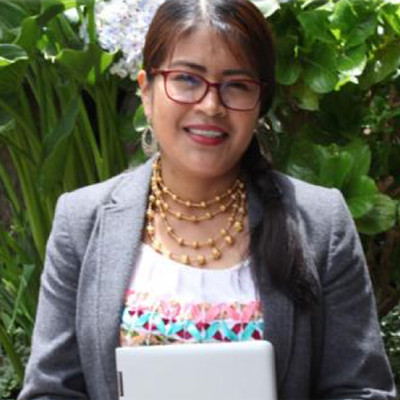 Vilma Lucia Cabascango Lima - International Relations, with a minor in Political Science and Anthropology.
She obtained a scholarship to participate in the XIV World Summit of Political Communication in Madrid, Spain 2019. She is a member of the Network of Young Politicians of the Americas. She has stood out as an international volunteer in Buenos Aires, Argentina, in the month of April 2018. She participated in the XII World Summit for Political Communication, Mexico City, February 2018. She is coordinator of the "Atik Yuyay" Collective.
---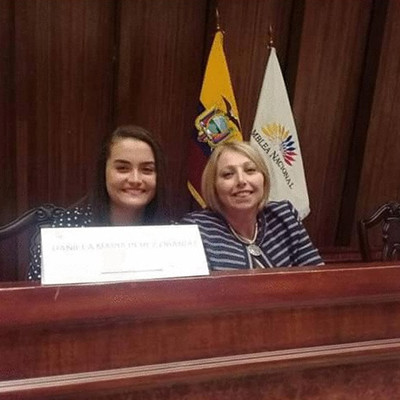 Daniela Pérez Obando (Colombia) in the National Assembly together with the Director of UNHCR for Ecuador, María Clara Martí.
A student of the International Relations program at USFQ, she was appointed as Youth Delegate of the World Youth Advisory Council by the United Nations High Commissioner for Refugees, UNHCR.
He recently participated in the ECOSOC YOUTH FORUM 2019 Forum, on April 8 and 9 in New York, where she shared the issues, difficulties, and great challenges that thousands of young refugees are going through around the world. It is a pride to be represented by human beings like Daniela, committed to social change, respect for freedom, and the defense of Human Rights.
Milestones
Kichwa-English Dictionary
Kichwa English Shimiyuk Kamu Dictionary is the title of the first Kichwa-English dictionary presented in Quito by the Otavaleño Santiago David Gualapuro Gualapuro, who began the research and composition of his work in 2012, during his stay in Canada. This book was published by USFQ Press.
https://www.eluniverso.com/noticias/2019/10/25/nota/7573787/otavaleno-presento-diccionario-kichwa-ingles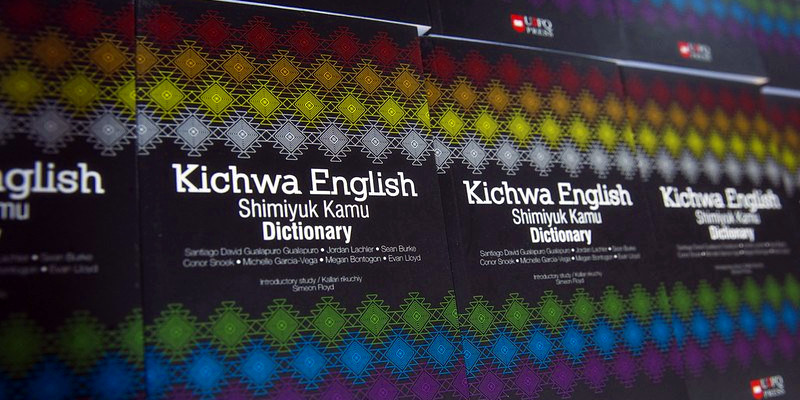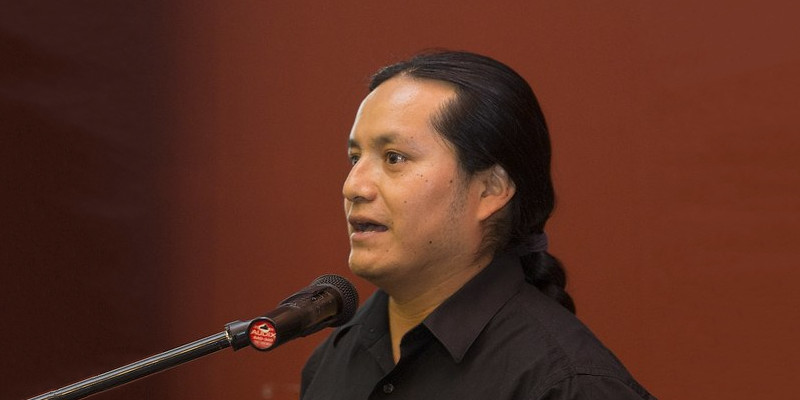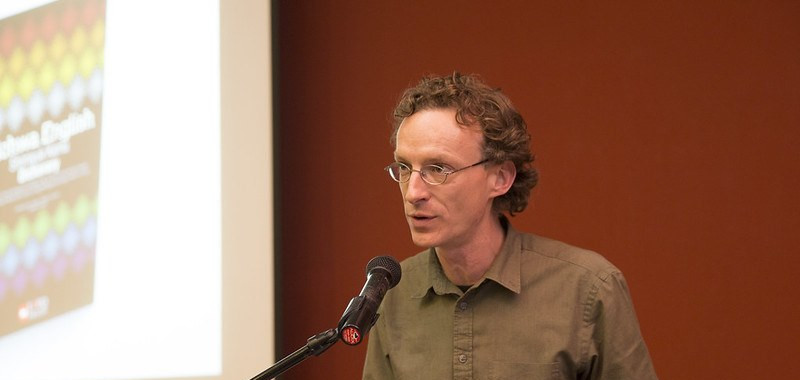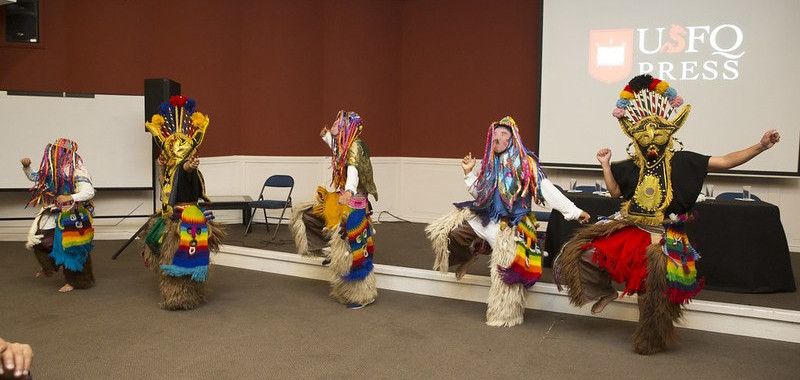 Mariela Condo
Singer, author, and songwriter from Ecuador.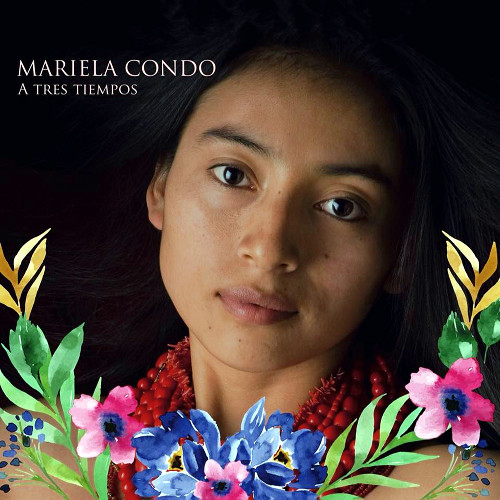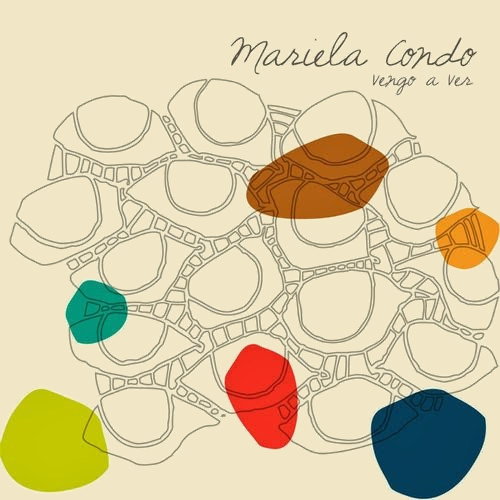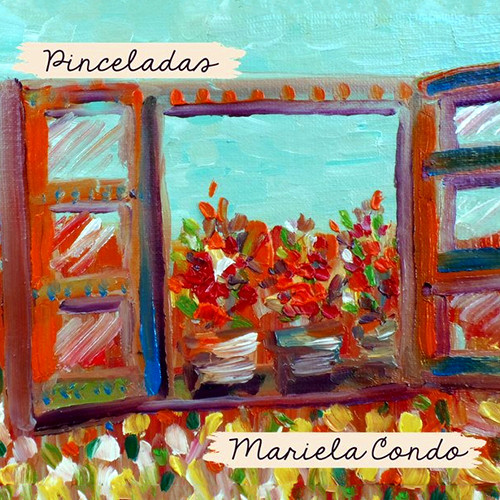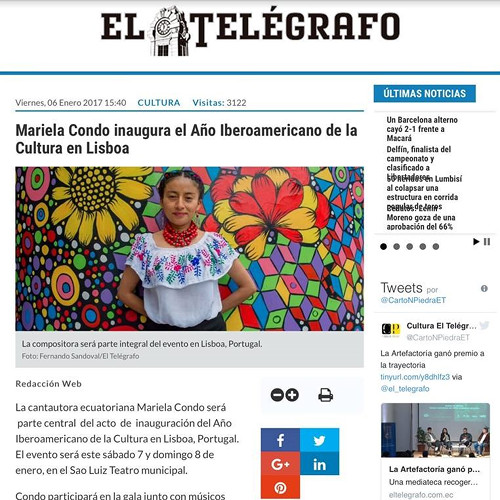 PDE in numbers
Vulnerable groups the PDE works with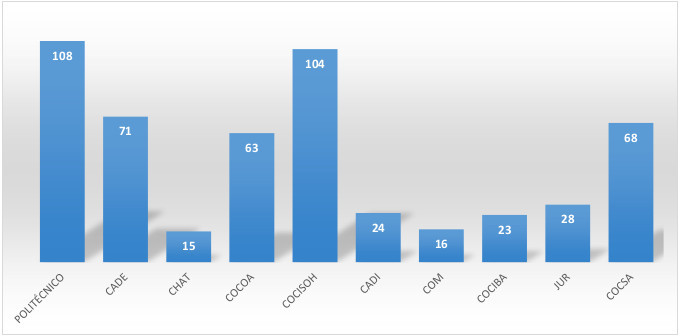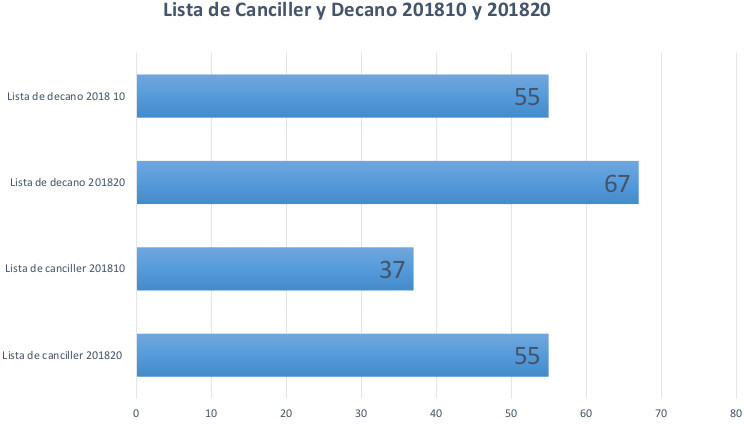 Advancing toward a program of academic excellence.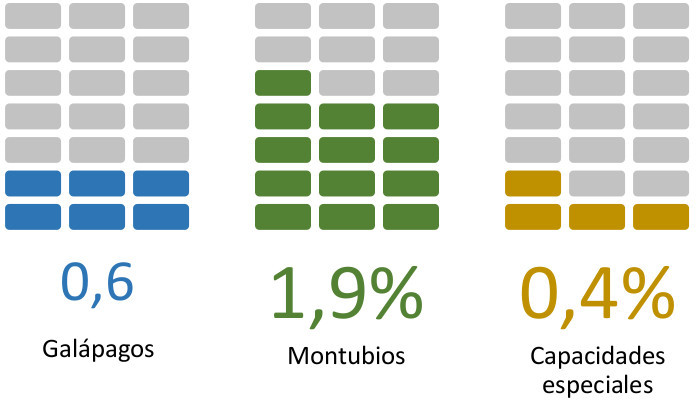 Distribution by Schools

Services we offer
Follow-up and accompaniment through the admissions process.
Interviews with the Director and Academic Coordinator.
Monitoring and academic advice:
Study techniques
Time management
Personalized academic tutoring.
Direct contact with professors and deans for case analysis.
Personal counseling and reference to psychological counseling.
Accompaniment in the adaptation process and crisis emergence at the beginning of university life.
Emotional and psychological monitoring in coordination with the Psychological Counseling office.
Biweekly monitoring in a personalized way
Accompaniment and financial support for exchanges and participation in academic events.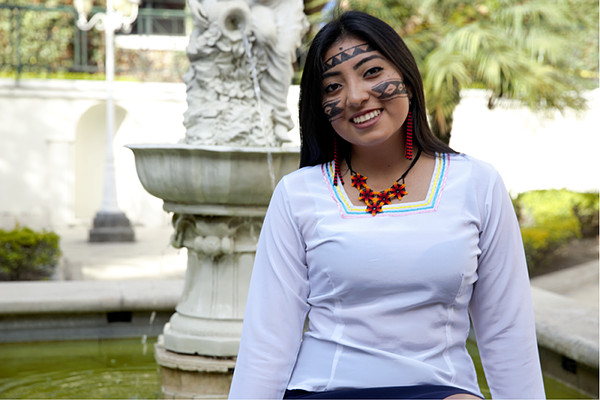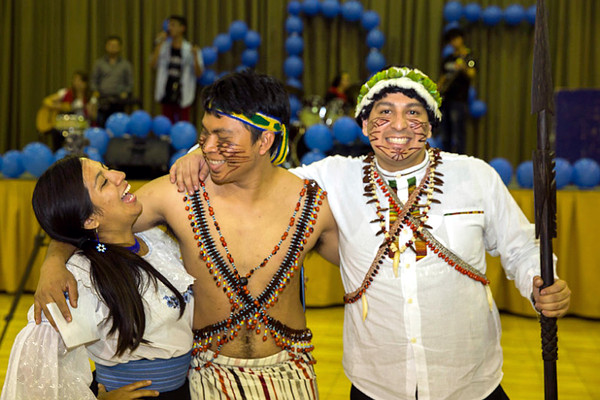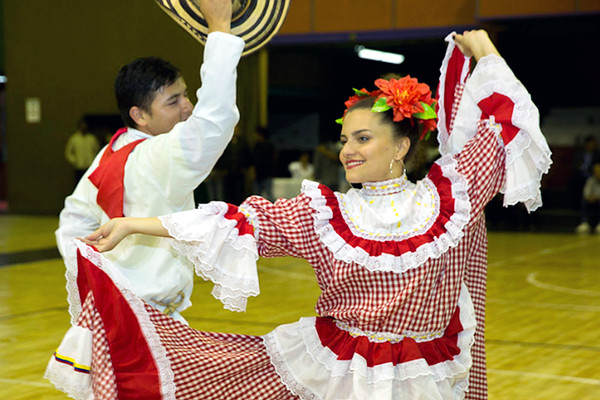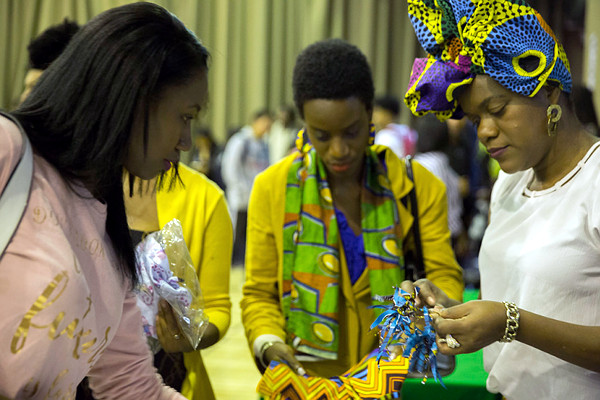 Scholarships and Financial Aid Instruction Manuals