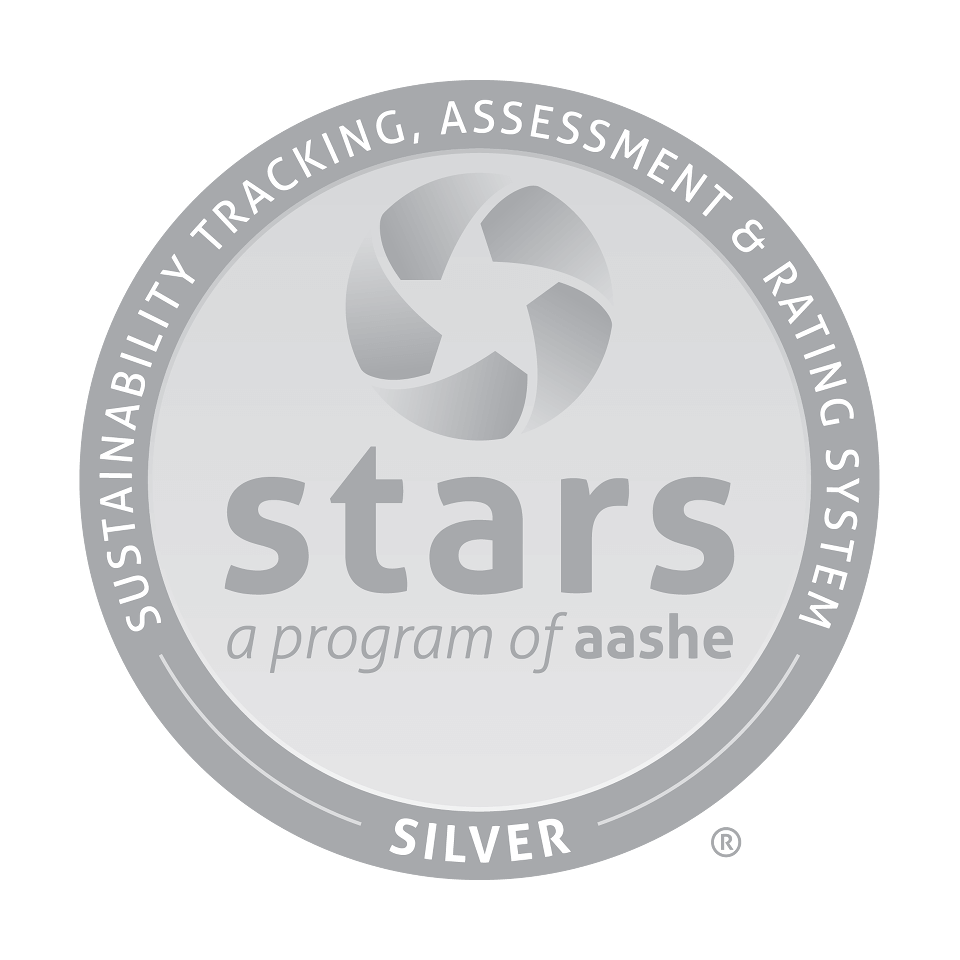 Buscamos incorporar valor compartido en todas las esferas de nuestras operaciones. Trabajamos para promover un campus eficiente con operaciones que apoyen el desarrollo de nuestro USFQ Smart Campus. Colaboramos con una red de investigadores en el diseño y ejecución de proyectos aplicados para resolver retos de sostenibilidad. Nuestra visión es ser un laboratorio viviente para iterar soluciones sostenibles, escalables y con impacto.
STARS
Somos el primer campus en Sudamérica con la calificación de STARs (Sistema de Seguimiento, Evaluación y Calificación de la Sostenibilidad) por la Association for the Advancement of Sustainability in Higher Education  (AASHE). STARS mide y fomenta la sostenibilidad en todos los aspectos de la educación superior. La USFQ obtuvo la calificación de plata en el 2018.
Con más de 800 participantes en 30 países, el programa STARS de AASHE es el marco más ampliamente reconocido en el mundo para reportar públicamente información completa relacionada con el desempeño de sostenibilidad de una institución de educación superior. Los participantes reportan logros en cinco áreas generales: 1) académicos 2) compromiso, 3) operaciones, 4) planificación y administración, y 5) innovación y liderazgo.
Lee nuestro reporte de sostenibilidad 2017-2018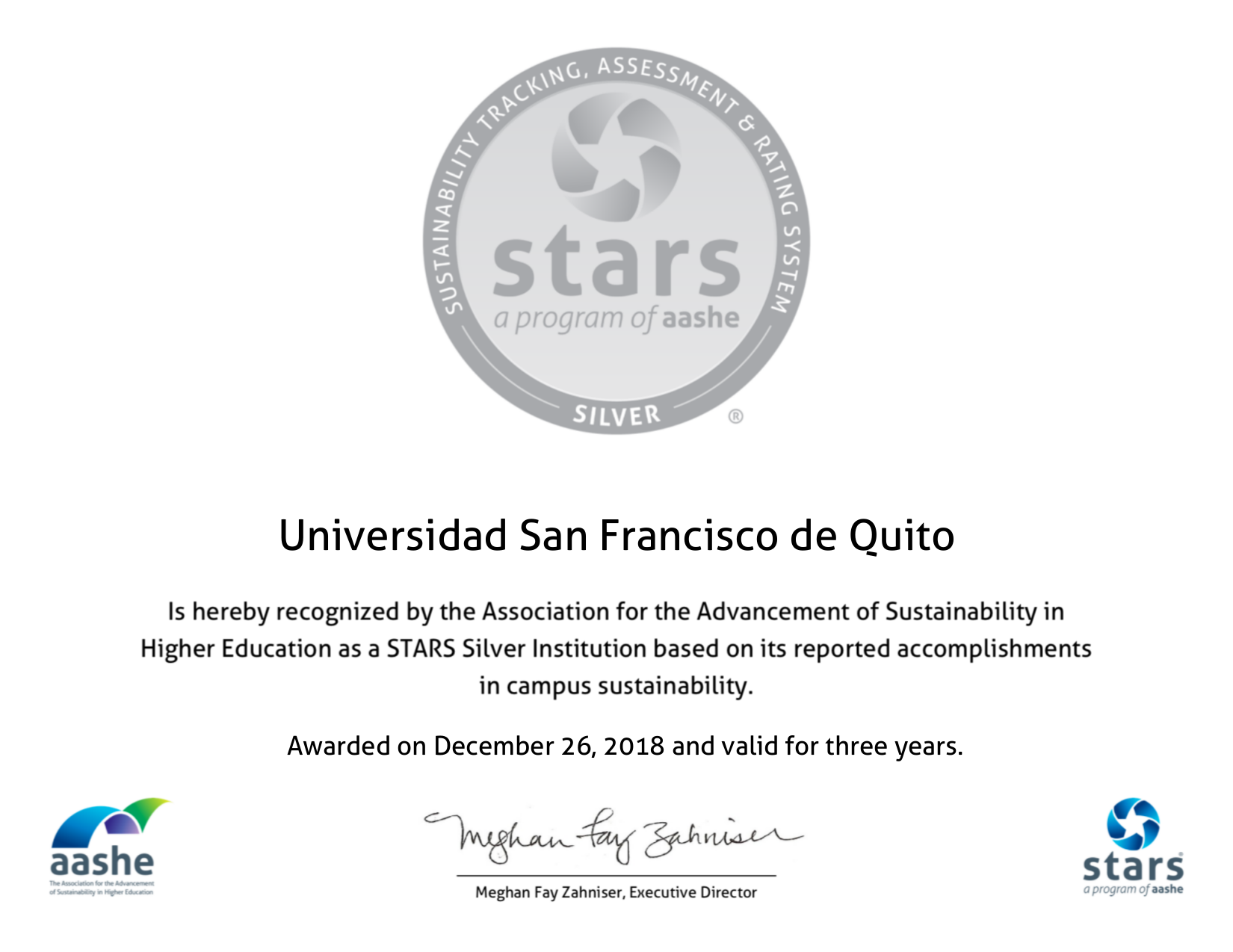 La USFQ fue destacada en el Índice de Campus Sostenible 2019 de AASHE por nuestra innovación en el área de currículo académico.
Conoce nuestro proyecto destacado: Sustainable Campus Index 2018
USFQ Smart Campus

Impulsamos proyectos creativos que incorporan metodologías innovadoras para resolver retos dentro y fuera del campus. A través del programa Smart Campus trabajamos para hacer nuestras operaciones más eficientes en el uso de recursos. Te invitamos a que participes de nuestras iniciativas y proyectos.
Recursos
Descarga algunas publicaciones y reportes donde podrás encontrar mas información sobre nuestros proyectos e investigaciones.
Publicaciones académicas
Reportes de sostenibilidad